Jungkook's selfie debuted a fresh haircut too!
BTS's Jungkook has been buzzing with updates on Twitter since he left on a private plane and landed in Qatar two days ago. Fans have been speculating on what he has been working on there and eagerly await any further clues that can shed light on this exciting project.
Jungkook suddenly lit up Instagram after posting gorgeous selfies, looking fresh and happy while still in Qatar, based on the date stamp of the selfie. Fans noted that his hair was freshly trimmed, making him look even more gorgeous. One of the posts currently has 6.41 million likes after just eleven hours of posting.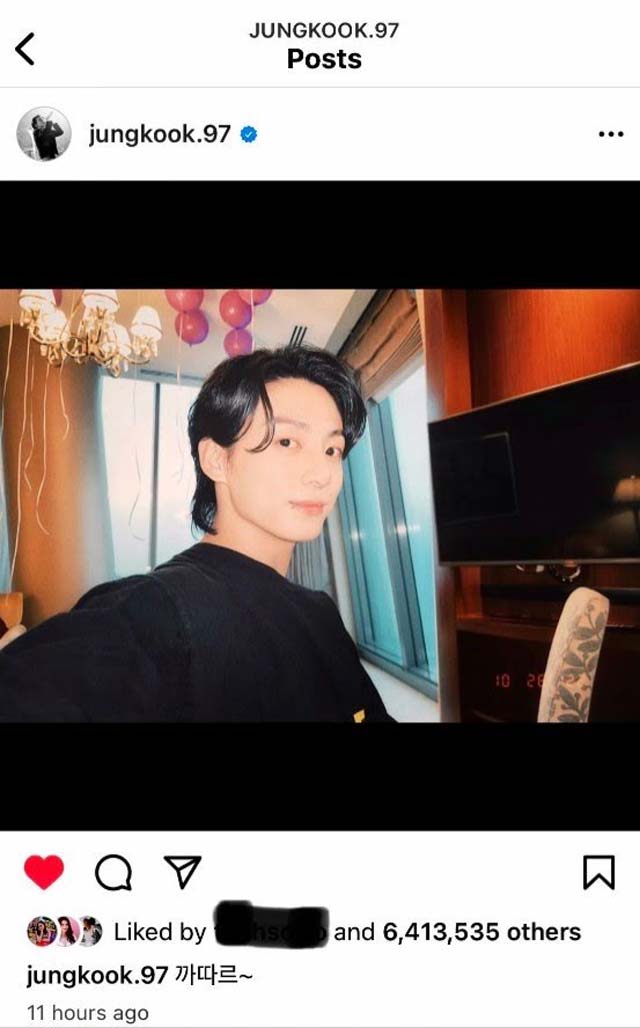 His other uploaded selfie was on IG Story, with his signature pout that fans love so much.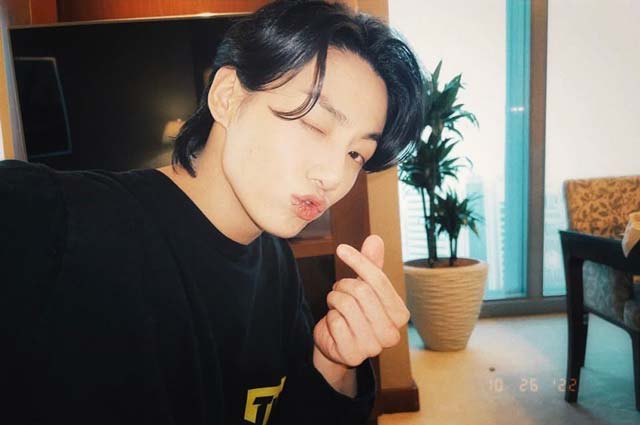 In another development, Jungkook was nominated for the first time in the People's Choice Awards with Charlie Puth for their song "Left and Right." Jungkook and Charlie were nominated for "The Collaboration Song of 2022" and "The Music Video of 2022."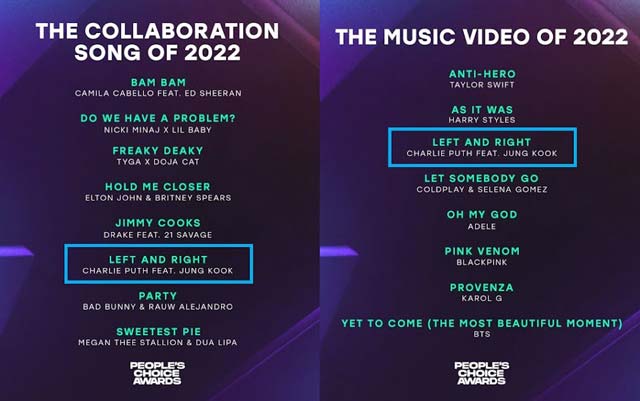 Charlie sent a sweet message to Jungkook, congratulating him on their achievement of being included in the People's Choice Awards nominations. Their friendship is just so precious.