Fans say he was with J-Hope this time.
BTS's Jungkook proves he is on another level as fan of IU by attending day 2 of her concert…after already having attended day 1.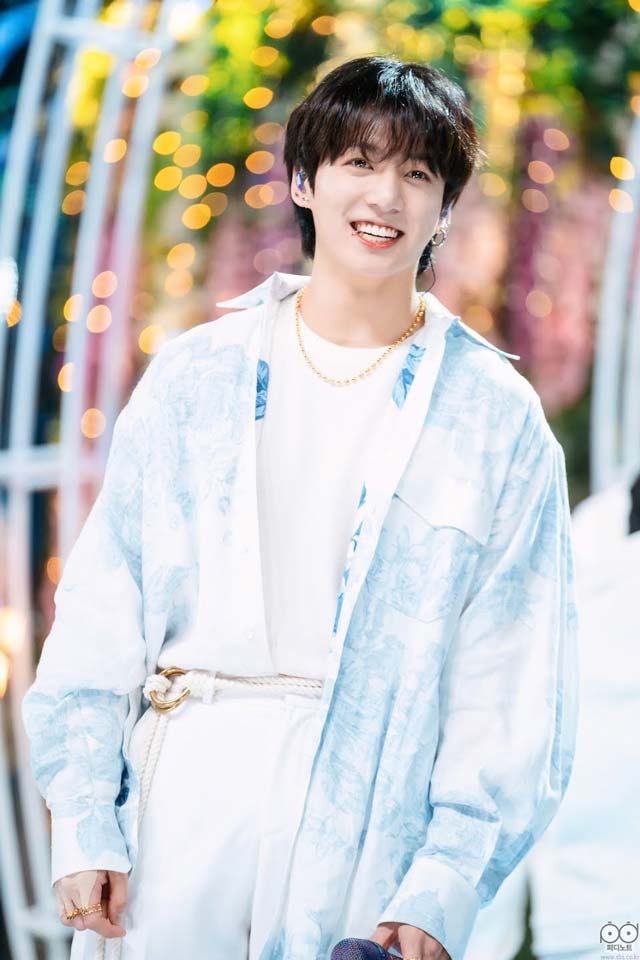 IU reportedly pulled out all the stops for her mega-concert at Jamsil Olympic Stadium, The Golden Hour…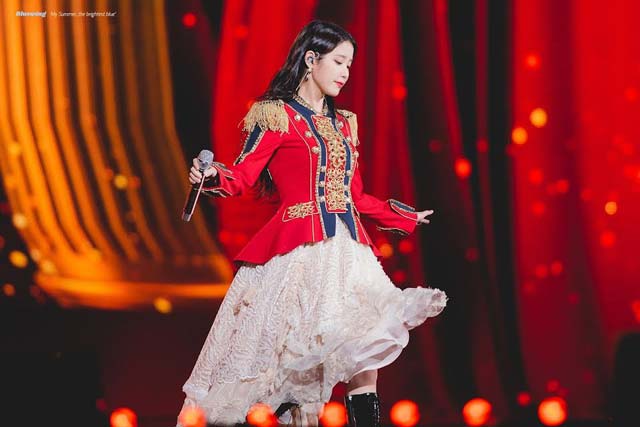 …including a performance with Jay Park.
Jay Park sings Joah, which is IU's fav song of his pic.twitter.com/ur0P6UVBXg

— More (salty) tears (@aomgh1ghrarea) September 18, 2022
Fans were left in awe of the spectacle, praising IU as the queen of K-Pop.
iu is truly the queen of kpop this concert was spectacular in every way pic.twitter.com/4i2CaGhhKU

— 🎬 (@serene1219) September 17, 2022
Given that the concert was such a must-see, it makes total sense that IU's longtime fan Jungkook would do his best to see as much of it as possible. He was once again seen at Jamsil Olympic Stadium on day 2, happily skipping along.
JUNGKOOK attended too the second day of IU's concert. Look at him holding a light stick at one hand hand and cheering slogan at the other 😭😭…. Sooo cute Jungkookie. pic.twitter.com/UX0bIYzrEy

— JUNGKOOK DAILY ⁹⁷𝄞ʲᵏ🦋♍️ (@Daily_JKUpdate) September 18, 2022
Yet, given that he has such a busy schedule, it is still surprising to see him there on both days…
Jungkook went to IU concert again today?! 🥹🤍 pic.twitter.com/IhPLp6Egya

— JK updates. (@DailyofJK) September 18, 2022
It really speaks to his dedication as a fan! In fact, Jungkook showed just how much of a fan he really is. For one, those who were there said that he sang in the same key as IU—and nailed it.
Jungkook sang along to IU's song in her key and sang it well!! Of course he did 👏👏👏 pic.twitter.com/eN2zfBfv9f

— 𝐒𝐀𝐑𝐀∞⁷ ♡ (@_RapperJK) September 18, 2022
But perhaps more touchingly, he returned with the special cushion that IU's mother had personally had made for the fans in the audience.
IU's mom giving out thousands of seat cushions for uaenas using her own money because IU's concerts usually go overtime (3-5 hours).. This will always be the sweetest thing ever 🥹🫶🏻 pic.twitter.com/telBLh0LOX

— daph 💌 (@babiejieun) September 17, 2022
Ahhh OP saw Jungkook in IU concert again today and Op said the part that showed Jungkook is a true fan is that he absolutely took care to bring the free cushion provided by IU to her fans with him 😭😭 cuuuuute he's just like meeee https://t.co/NAORgpWibv pic.twitter.com/zxhBD6KYHF

— 𝓪⁷ (@JlNSONYEONDAN) September 18, 2022
Additionally, fans who spotted him saw that he had bought a lightstick and was enthusiastically waving it throughout the concert…reportedly in the company of his fellow member J-Hope!
Op said Jungkook also bought IU's lightstick, put in the battery and everything and was shaking the lightstick, OP ALSO THINKS IF THEY GUESSED RIGHT THE PERSON NEXT TO HIM WAS HOBI, HOBI WAS ALSO HOLDING A LIGHTSTICK 😭😭😭😭 https://t.co/VK9yFvxX6p pic.twitter.com/dVT99LN0qm

— 𝓪⁷ (@JlNSONYEONDAN) September 18, 2022
This has yet to be confirmed, but given that J-Hope recently went on IU's Palette, fans are hoping to see a backstage picture of all three of them together!
In any case, Jungkook's next-level fan status has by now been proven many times over.
Jungkook day1 and day2 attending IU concert
He is forever no1 IU loyal fanboy and uaena. No one on his level #The_Golden_Hour_Day2 pic.twitter.com/N6gi5R6qD1

— . (@CookieKoo_9793) September 18, 2022
ARMYs are now just happy to see him enjoying his free time!
jungkook attended iu's concert for two days straight, cheered with a light stick and even he took the cushion home 🙁 im glad he's enjoying his free time

— jk.97 (@jeonIves) September 18, 2022
Catch up on all the celebrities who attended day 1 of IU's The Golden Hour right here.