V had better luck!
All aboard the Bangtan time machine, ARMY! We're revisiting a memorable moment from BTS's rookie days.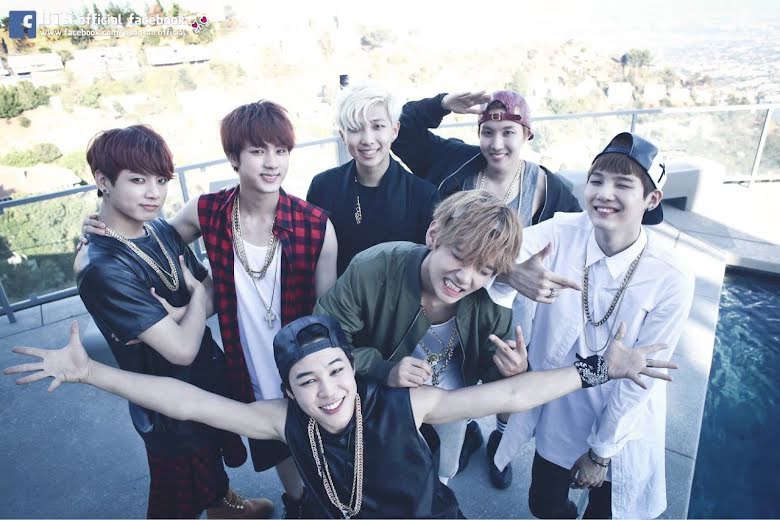 Before Run BTS!, In the SOOP, and Bon Voyage, there was American Hustle Life, a 2014 reality show starring seven future superstars. In it, BTS traveled to the USA to learn the ins and outs of hip hop from three mentors: Coolio, Tony Jones, and Warren G.
In Episode 5, BTS took to the streets of LA to scout female models for their "Boy In Luv" music video (LA version). Although they eventually found Victoria, Jewel, and Cristina, recruiting beauties wasn't easy!
Jungkook thought RM's fluency in English would be an asset, but it might have been a hindrance!
Some of the women RM approached were a bit suspicious when he showered them with compliments, in part because he spoke English like a native.
RM: You look fly, you look nice.
Cristina: So you like a lot of fly girls.
— RM and Cristina
Was BTS's so-called music video proposal actually a scam?
Was RM really a rookie rapper from Korea?
RM: I'm Rap Monster.
Cristina: You didn't even ask my name. So you don't want to know my name?
RM: That proves, I…no, no…I mean, I suck at, you know, picking up…It's actually our first time [in LA].
— RM and Cristina
Some of the women turned RM and Jimin down, but thankfully Cristina found them endearing enough to accept the job.
V, on the other hand, had far less trouble convincing models with his "broken" English. Go figure!
Watch the "Boy In Luv" MV here: