It's a good day to be a member of the "small boyband from Korea" 💕
ARMY couldn't be prouder of their boys as BTS walked away winning every award in which they were nominated for at the 2021 American Music Awards (AMAs) last night! They won Favorite Pop Duo or Group (for the third consecutive year), Favorite Pop Song ("Butter"), and the Artist of the Year award (for the very first time)!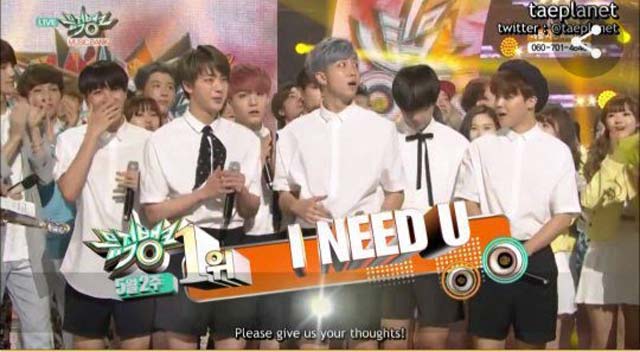 One moment in particular at the AMAs had ARMY smiling as they watched BTS's leader and resident English speaker, RM give a short speech when they won the Favorite Pop Duo or Group award!
It means to us even more because we were actually a small boyband from Korea, we just got united by the love for our music, and all we want to do is to spread love, good vibes and energy through our music and performance. And without you ARMY, we could never have done nothing.
— RM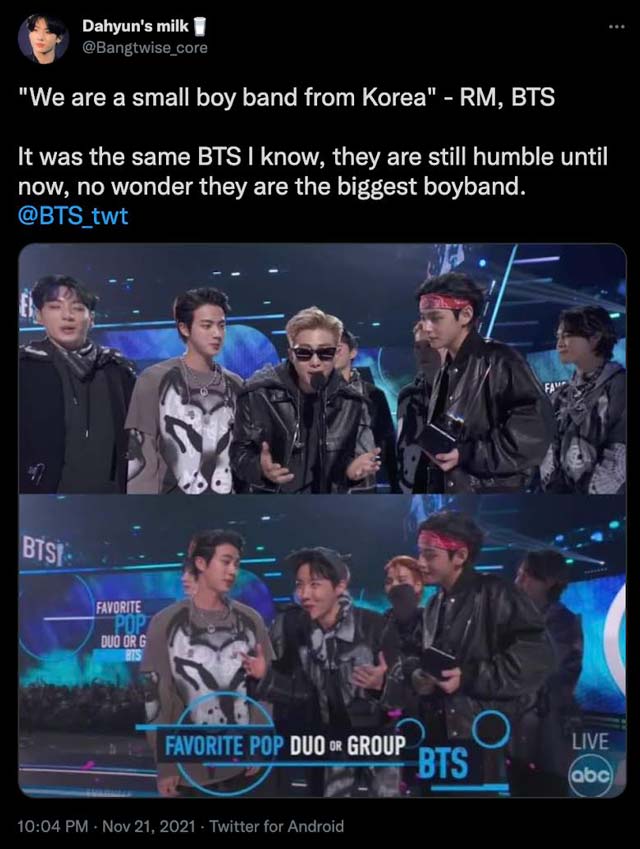 ARMY had fun pointing out how funny it was that someone like RM from BTS, a Grammy nominated group from Korea, was so humble.
Whether it's BTS's first time winning an award as a rookie group from a small agency or their most recent award as record breaking artists, one thing that will always stay the same is BTS's humility and love for music and ARMY.

It's nice to know that the septet has not changed much in the humility department no matter how many coveted awards they win (and they've won a lot).
Check out the other awards BTS won at the 2021 AMAs here: