BTS's Suga has shown he will continue to persevere.
With BTS's meteoric rise, it is easy to forget they weren't always international superstars.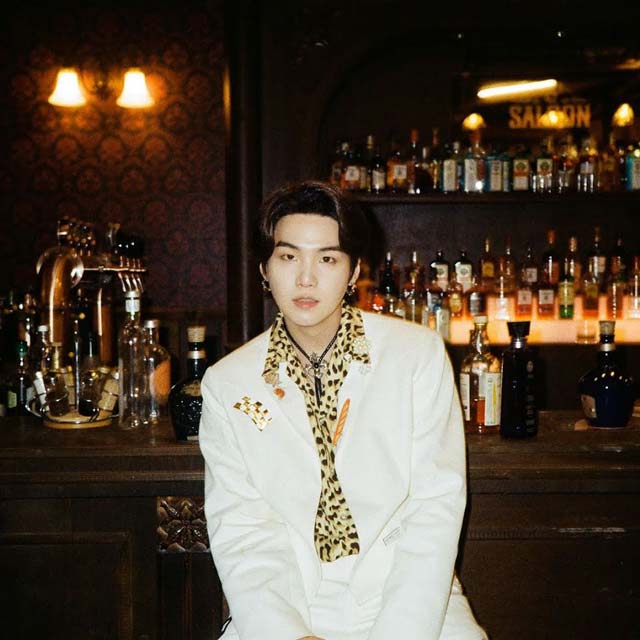 BTS's Suga has made headlines recently as both a member of BTS and a successful music producer.
As with many idols, Suga had to overcome hardships on the path to his success. Min Yoongi was born on March 9, 1993, in Daegu, South Korea. His family, aside from his older brother, did not support his musical dreams.
Faced with opposition from his loved ones only encouraged Suga to work harder and continue to dream big. Although his family struggled financially, Suga dedicated himself to his craft and, at times, had to decide between a bus ride home or a meal for the night.
At 13 years old, Suga taught himself how to play the MIDI, quickly developing his musical skills. He began composing and arranging music and found himself rapping with an underground hip-hop group, D-TOWN.
His dreams really started to take shape when Suga took 2nd place in a rap competition held by Big Hit Entertainment, where he eventually became a trainee.
It's no secret that the life of a trainee can be difficult. It is often a long journey for a small chance at success. In between his long hours of practice, Suga took on a part-time delivery job to help pay for his tuition.
During one of his shifts, he was involved in a car accident and dislocated his shoulder, among other injuries.
| Yeon Ki Min/YouTube
After making it so far and being so close to his dream, Suga desperately wanted to debut. His part-time job was not permitted, so instead, he told Big Hit Entertainment he injured himself by falling down the stairs. His injuries affected his dancing and he could no longer hide it. He then decided to come clean to his company.
He disclosed that he was thinking of quitting due to his injury and the financial strain of being a trainee. Instead of allowing him to quit, Big Hit Entertainment's founder, Bang Si Hyuk, stepped in to pay for Suga's tuition.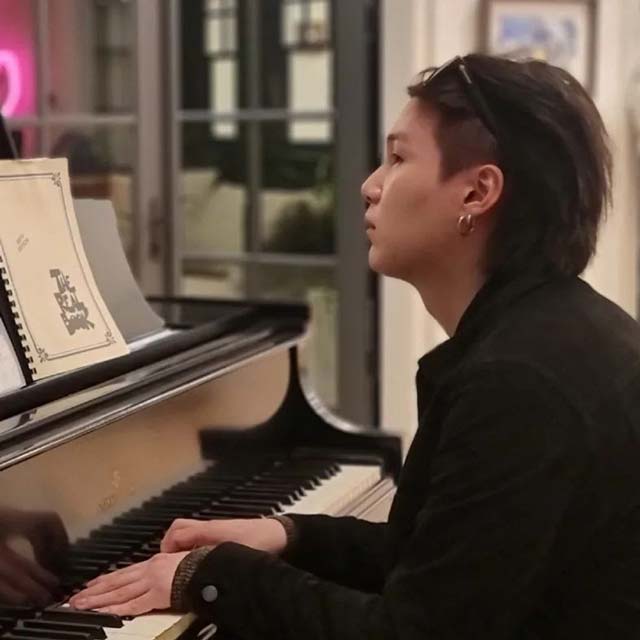 On June 12, 2013, Suga was able to stand alongside his six fellow members as they debuted with their single, "No More Dream." He managed his shoulder injury with physical therapy and injections for years, but the pain and limited mobility impacted his quality of life.
On November 3, 2020, Suga took a brief hiatus and underwent surgery to repair a torn shoulder labrum. He made his grand return to the stage on January 10, 2021, at the 35th Golden Disc Awards.
Suga has remained alongside his bandmates since his successful shoulder surgery, much to his ARMYs relief. He has continued his endless dedication to his band, fans, and music. Writing in his Japan Official Fanclub Magazine Vol. 2 biography—
I want to become the best rapper, the best producer. I don't know how long it will take to achieve that but I'm going to give it a go.
— Suga
BTS will celebrate their 9-year career with an anthology album which will be released on June 10, 2022.