An iconic feature in every sense.
Vogue Korea's October issue was already highly anticipated, thanks to BTS's V. Ever since it was revealed that he will be gracing the covers of this issue, ARMYs have been counting down the days to get the magazine on their hands. Previously, Vogue Korea had unveiled three covers featuring V on their Instagram page. On September 14, KST, the magazine dropped three more 'surprise covers,' sending fans into a frenzy.
The Vogue Korea Twitter account said these three new covers are a gift for their readers. On their website, the caption read, "V's present. An Icon of an era, V of BTS and Vogue meet again. Releasing the coVer that will be remembered for ages."
V of BTS is always fresh and astonishing. Releasing the surprise cover of V and Vogue Korea's October issue.

*A gift for Vogue's audiences! Along with the covers released last week, revealing three additional 'Surprise Covers' of V.

— VOGUE KOREA (@VogueKorea) September 14, 2022
With these three new additions, V is now the first male idol to be featured solo on six Vogue Korea covers! This latest achievement is just another feather in the crown of the fashion king.
Vogue Korea has evidently gone all out for this issue, calling this collaboration the "coVer" and highlighting the "V" of "Vogue" on each of the covers. The magazine will also release more content featuring V, which includes a teaser film, a full interview and editorial, and a full film.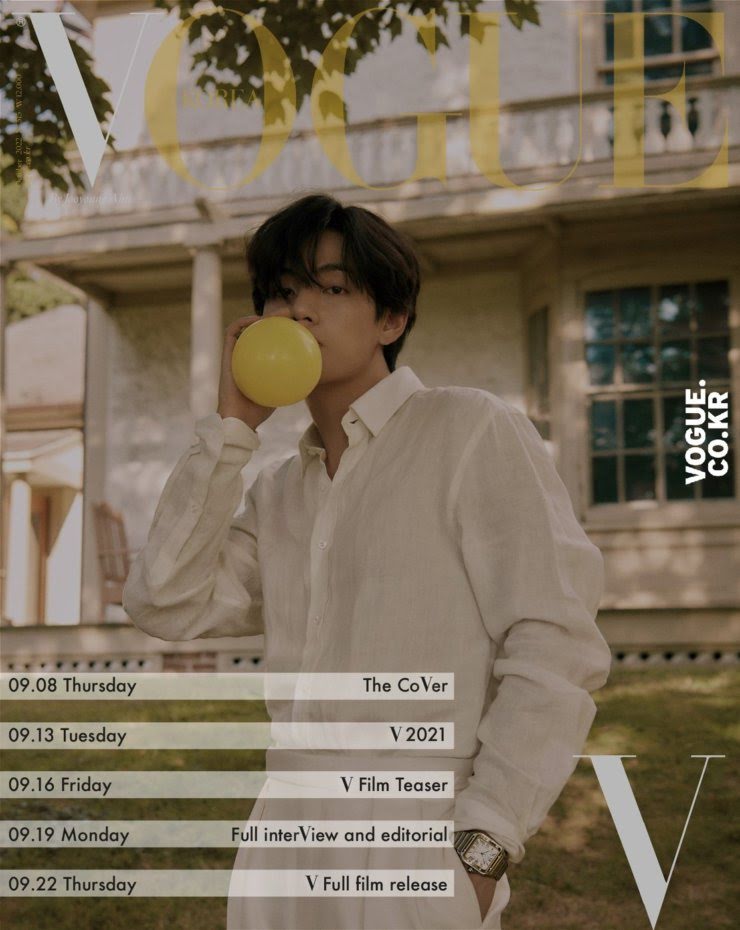 Fans are in awe after realizing how much in demand V is in the fashion industry. While it is hard for celebrities to land on the cover of Vogue Korea due to their strict standards, he not only got featured on six of them but also got the title of "an icon of an era" from the magazine.
Taehyung's first solo magazine & vogue korea gave him SIX covers w 30 pages,named him as an icon of an era even highlighting the 'V'.Cartier putting him in the most expensive collection. Fashion industries really want him,they're waiting for this moment.Welcoming him like a king

— THV🎄 (@Taehyungimpact) September 14, 2022
you guys i think i will never shut up about taehyung getting a vogue cover as his first solo magazine gig when they are sooo selective like i don't think there more than six male idols who were on the cover and taehyung make it look like the simplest thing in the world

— ❦ (@blueprodV) September 8, 2022
Given how this feature marks the beginning of V's solo endeavors as an artist, one can only guess how insane the scale of his next activities would be.