How can someone be so hot and so cute at the same time?
Since BTS created their Instagram accounts, it's been a huge source of content for ARMYs, whether it is something as simple as keeping updated with the members or seeing a group chat come to life in the comments.
In particular, one member has always managed to send the internet into meltdown with his posts, and it's member V.
After debuting his account, the idol has used Instagram for everything from posting selfies, sharing cute "dates" with his friends, and even sharing clips of unreleased songs.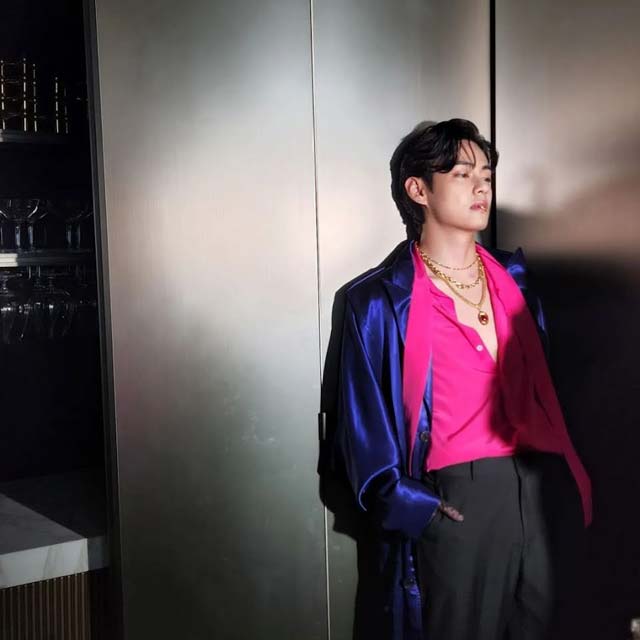 Yet, one photo that instantly sent the internet into a meltdown is still the talk of the town.
On June 16, BTS returned to music shows with their performances of "Yet To Come (The Most Beautiful Moment)" and "For Youth" on Mnet's M Countdown. V also looked absolutely amazing throughout, not only showcasing his flawless visuals but undeniable talent and charisma on the stage.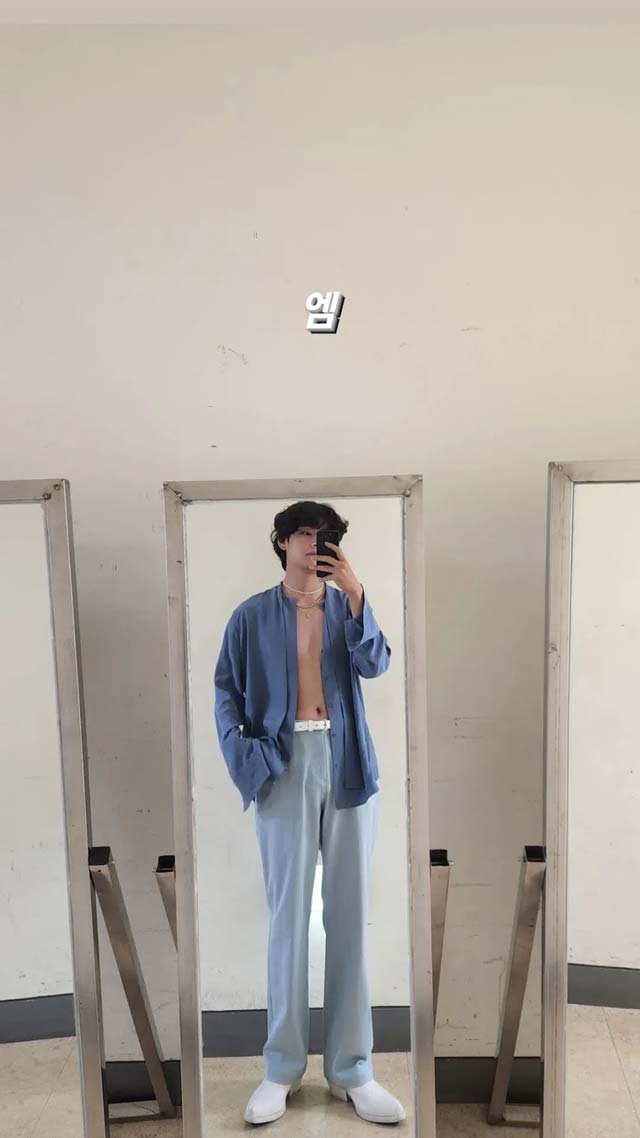 Of course, when the image was shared, ARMYs literally couldn't get over what they'd just seen and they took to social media to share their reactions.
| Mnet K-Pop/YouTube
Yet, after the show, V gave ARMYs the shock of their lives on Instagram when he posted some behind-the-scenes shots. One of the images specifically stood out as ARMYs noticed, as they zoomed in, that V wasn't wearing a shirt!
Of course, when the image was shared, ARMYs literally couldn't get over what they'd just seen and they took to social media to share their reactions.
IM STILL FCKNG SPEECHLESS OH GOD KIM TAEHYUNG pic.twitter.com/9ui10g5pqE

— Elysha | TAEHYUNG ON JINNYS KITCHEN (@myonlyTAEger) June 16, 2022
"I'll be trying to become someone that has a lot to show you"

Oh kim taehyung won't let us resting 😭 pic.twitter.com/8F0wUiPWCm

— THV🎄 (@Taehyungimpact) June 16, 2022
Even almost a week on, fans still can't get over the picture. They took it up with V when the idol decided to head onto Weverse and chat to fans, including talking about how he watches ARMYs on YouTube.
In one post, an ARMY shared the shirtless photo with V, adding, "Taeng oppa, please explain this! Why do you keep shaking up ARMYs' hearts!!"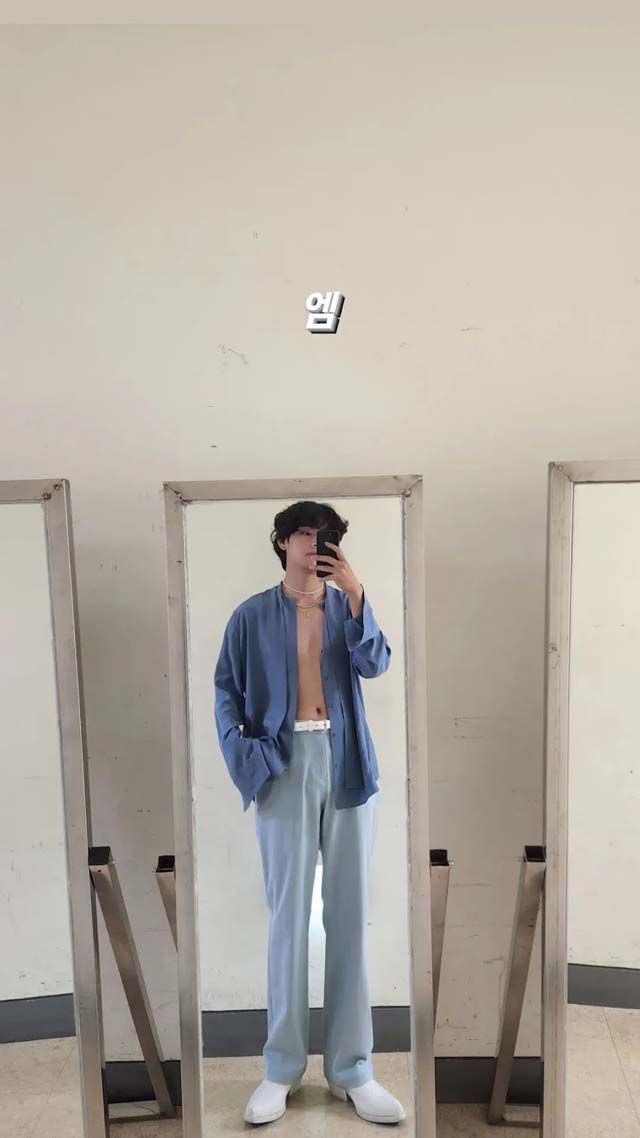 As expected from V, he had the funniest response to the ARMY and it's safe to say that he must've known the reaction the photo was going to get. In the replies, he commented, "Honestly, isn't <my> stomach really cute?"
If that wasn't enough, as ARMYs kept praising the idol, V had some of the best replies. When one fan explained that his stomach was "Very, very, very cute," V replied with a cute anecdote which included the other members.
Lately, cute things are the best. I said this to my hyung and he told me, 'You've grown older as well.'
— V
It probably isn't surprising that the comments seemed to be flooded with ARMYs agreeing that it was a cute picture, but one fan hilariously joked with V, asking, "Tyeong… You knew that you're cute, huh?" And honestly, V's comment was just as iconic as he replied, "If you look closely I'm sticking out my stomach, like ta-da."
As expected, V always enjoys chatting with ARMYs and answering some of the most serious questions… about his shirtless pictures. Hopefully, now that V knows how ARMYs feel about it, he might post more if he's comfortable and continue talking to fans on Weverse.
You can read more about the images below.