BTS's V once again proved his global popularity.
According to the influencer-analyzing media outlet 'HypeAuditor', BTS member V placed 6th place on the 'Top Instagram Influencers In The United States', among the top 1000 influencers listed. V ranked closely behind Kylie Jenner, Selena Gomez, Ariana Grande, Kendall Jenner, and Zendaya. V is currently the only male celebrity to be named among the top 10 in the Instagram influencer list.
The top influencer chart analyzed by 'HypeAuditor' is not only for music artists, but for celebrities across various professions, including film, photography, fashion, beauty, business, economy, sports, and lifestyle.
Notably, V has previously ranked #8 in the 'Top 1000 Instagram Influencers' list, across all countries and industries.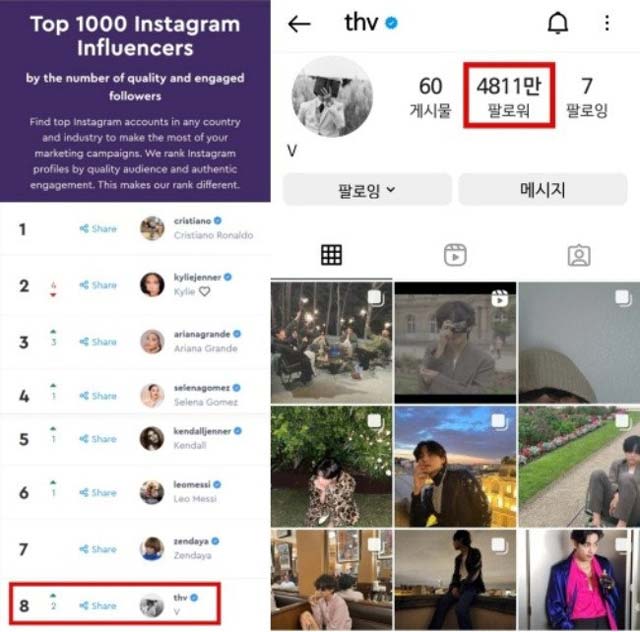 Meanwhile, V is currently appearing on the variety show 'In The SOOP: Friendcation' with his Wooga Squad members.