Fans hilariously asked for proof.
In June, BTS shocked fans when members RM, J-Hope, Jin, Jimin, and Jungkook revealed matching "7" friendship tattoos for the group's ninth anniversary.
Suga and V were the only members who didn't officially confirm or reveal their friendship tattoos at the time.
V teased fans with a drawn-on "7" on his arm on his Instagram story, leading fans to speculate if he had gotten the tattoo or was revealing its location.
Fans noted how creative the potential placement of the upside-down "7" was between two moles on his arm, which he has pointed out before.
In recently released photos from V's photoshoot with Vogue Korea, eagle-eyed fans spotted a new potential location for the friendship tattoo.
In a sample shot from the photoshoot, V sprawled on the couch in shorts, exposing what looked like an outline of the number "7" on his thigh.
In additional photos, the same mark appeared, leading ARMYs to believe they were onto the location of the tattoo.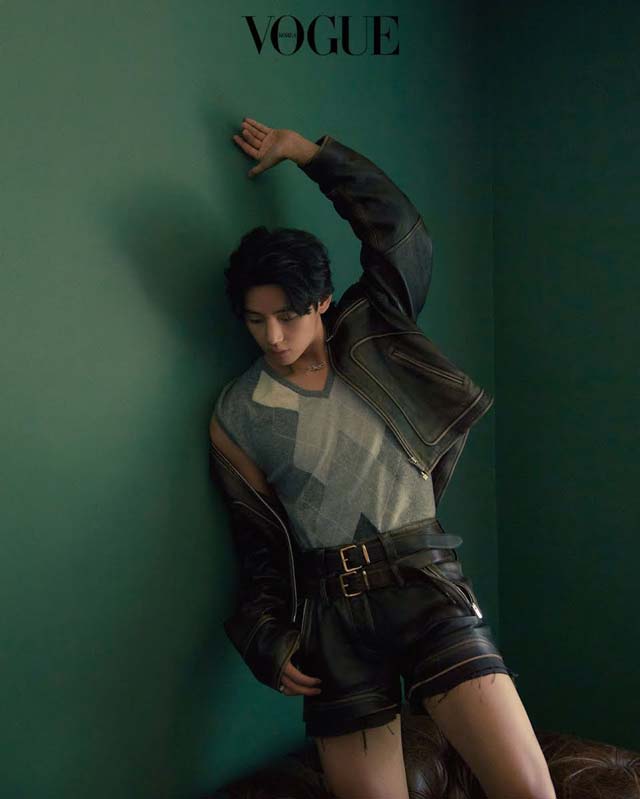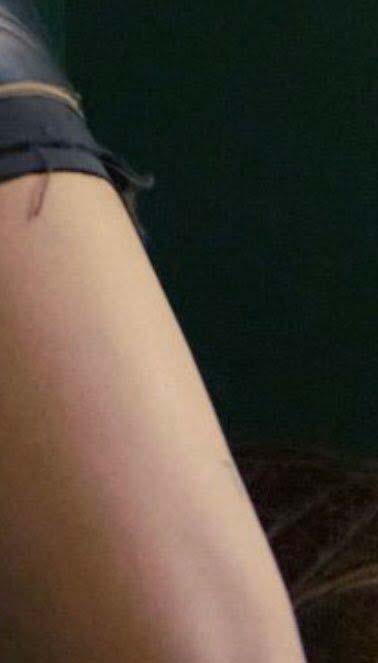 The lack of confirmation has left fans curious whether V had gotten his friendship tattoo and, if he did, where it was.
One fan asked him on Weverse today where the tattoo was, and V answered with a possible third location.
OP: Taehyung-ssi, where did you get your friendship tattoo?
🐻 on my left buttcheek

OP: Taehyung, are you still working out?
🐻 no, I'm not 🤦🏻‍♂️@BTS_twt #BTS #방탄소년단 #V pic.twitter.com/4DL08hmC4m

— bora 🍇 (slow) (@bora_twts) September 25, 2022
V answered that the tattoo was in an NSFW location on his "left buttcheek," in what many fans are assuming was V playfully teasing ARMYs, knowing that only he and Suga have yet to reveal their tattoos.
In response, fans hilariously replied, asking for "proof."
https://twitter.com/thetaeprint/status/1574039101271318535?ref_src=twsrc%5Etfw%7Ctwcamp%5Etweetembed%7Ctwterm%5E1574039418612191235%7Ctwgr%5E8f9f275ea39d9082b362e4fdb1d6c83164d960d0%7Ctwcon%5Es2_&ref_url=https%3A%2F%2Fwww.koreaboo.com%2Fnews%2Fbts-v-teases-fans-nsfw-location-friendship-tattoo%2F
V spent time joking with ARMYs, responding to questions with replies that only partly answered the question, leading fans to the conclusion that it's hard to know what to believe from the lovingly mischievous BTS member.
OP: when can we see Taehyung in a drama or movie??? I want to see our taetae actㅠㅠ
🐻 have you seen Finding Nemo?? I saw it recently and it was so moving..@BTS_twt #BTS #방탄소년단 #V pic.twitter.com/NChhr0T5JX

— bora 🍇 (slow) (@bora_twts) September 25, 2022
OP: v, Jungkookie is ignoring me, what should I do 😭
🐻 Jungkookie loves you ☺️

OP: I wanna sleep but idk what Taehyungie will do next 😭😭🤦🏻‍♀️
🐻 but why can't ARMYs do a live? 🤔 @BTS_twt #BTS #방탄소년단 #V pic.twitter.com/i0hnEdKhC7

— bora 🍇 (slow) (@bora_twts) September 25, 2022
Check out the article below for more on V's possible tattoo!