It's hard to say that BTS has succeeded in puberty because they have always been cute since they were kids.
In a photo shoot for ARMY, BTS recreated their childhood image. Let's review these photos and compare them with current ones:
1. Jimin
Baby Jimin is extremely cute with a cow costume. It's amazing that even now, he still looks so well suited to this picture! That's right, ARMY's Mochi!
2. RM
RM has been cool since he was a kid with his skates, hat and Mikey shirt.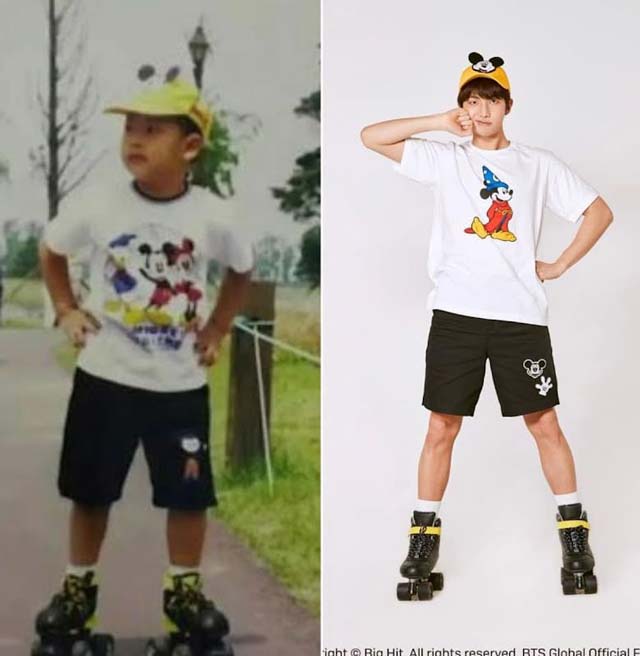 3. Jungkook
With his adorable red hoodie and jeans, Jungkook is competing with his childhood version of cuteness.
4. Suga
It's true Tang ca! Making people's teeth decay from childhood to now!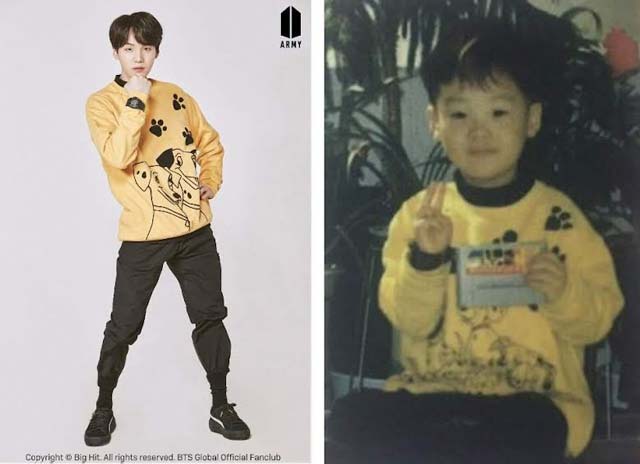 5. J-Hope
The yellow color of the sun is just born for J-Hope.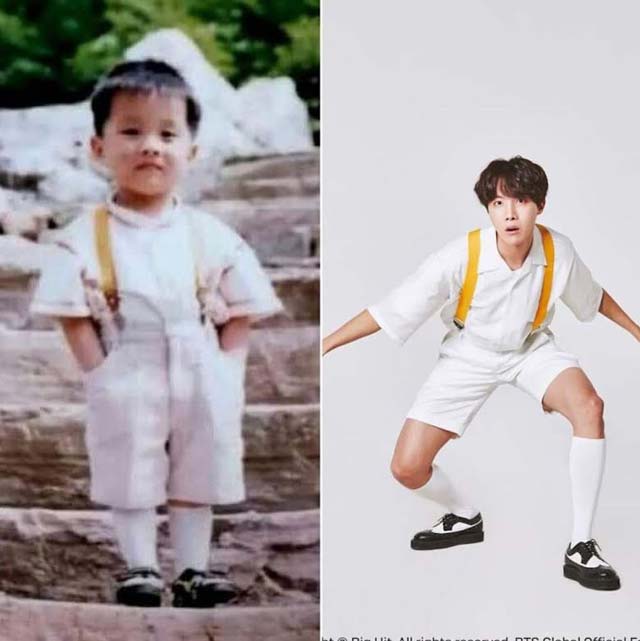 6. Jin
It's no surprise that "global handsome" Jin has been wearing suits since he was a kid.
The childhood outfit is a harbinger that growing up V will become a prince, a fashion icon!
In them like a big happy family!