The image of BTS's V and Blackpink's Jennie continues to be leaked on social networks, and fans continue to stir.
Twitter user Gurumi Haribo recently uploaded a high-definition photo of member V sleeping next to a cat that is said to belong to Jennie's mother.
In addition, a clip of Jennie was also shared. In it, the female idol filmed herself with the same cat in the photo above.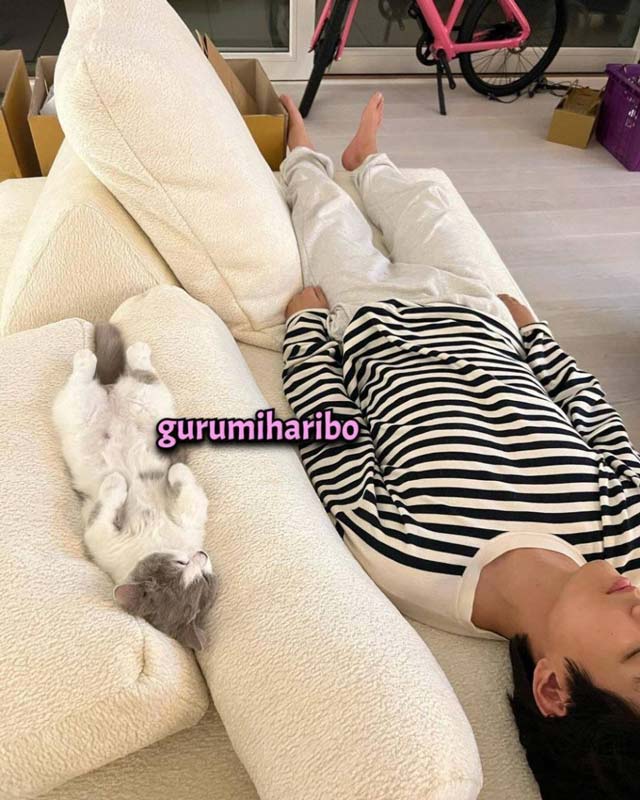 Many fans are no longer arguing whether this photo was edited or not, but instead, they are worried about the idol's personal information being compromised.
So why should we worry? Let hackers leak all the videos and photos they want"…