Smoking is bad for health and especially bad for the voice, so ARMYs really hope V can quit this bad habit.
Recently, the 64th Grammy Awards ceremony took place in Las Vegas. BTS is extremely dashing with Louis Vuitton clothes on the red carpet.
Before his explosive performance on stage, V was seen smoking a cigarette backstage. The photos then went viral on the internet.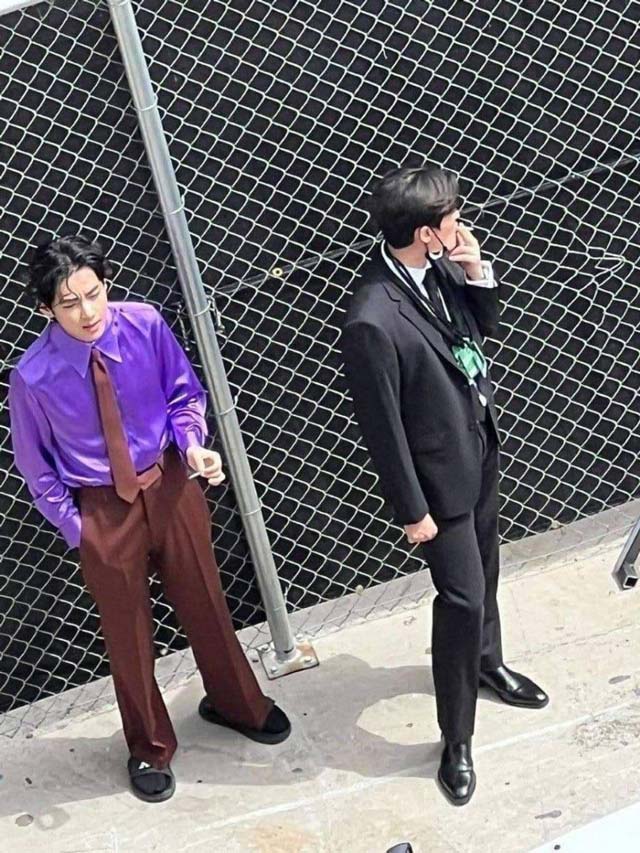 The photo once again sparked controversy about the idol.
– Oh, isn't the idol setting a good example? BTS fans have a lot of minors, what will they think when they see this? Irresponsible! If you like to live comfortably, don't be an idol.
– If V promotes a tobacco company or openly smokes, then it is to be blamed. But this is a STOPPED photo. What's wrong with V here? The crime lies in the person who stole and spread it!
– Actually, V should quit smoking, for the health of himself and the people around him.
Meanwhile, this year, BTS was nominated for Best Pop Duo/Group Performance, but lost the award to Doja Cat and SZA. The group received nominations for two consecutive years, which is unprecedented for a Korean artist. After the Grammy, the group is focusing on the Permission To Dance on Stage concert, which will take place on April 8, 9, 15 and 16 at Allegiant Stadium.
What do ARMYs think about this image of V smoking?