K-pop idols often cause a stir because of their high life, wearing designer clothes from head to toe and showing off luxury brands.
But some idols like to splurge not on themselves but on expensive gifts for others, from fashion to laptops and even food trucks.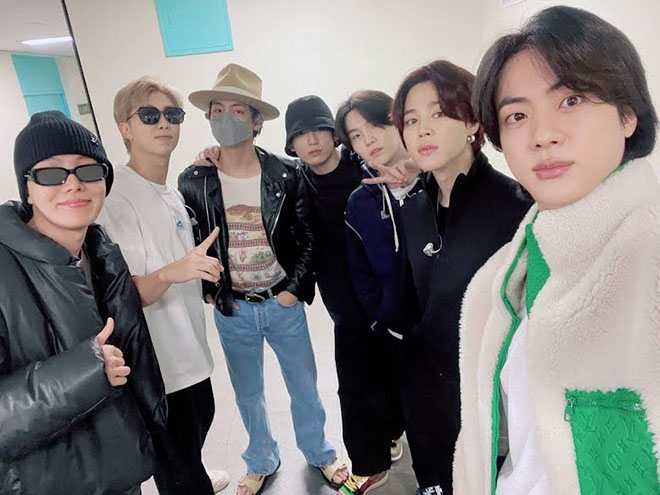 Here are 9 times K-pop idols spend large sums of money to show affection and gratitude towards their members and staff.
1. Krystal Jung (f (x)) coffee truck for Park Shin Hye
f(x)'s Krystal Jung is known to be a close friend of actress and singer Park Shin Hye.
Fans have long known about their relationship, but Krystal Jung still surprised everyone in August 2018 when she sent a coffee truck to TVN 's Memories of the Alhambra set – where Park was filming. at that time.
'
On the truck's banner, Krystal Jung left a text along with some cute pictures of the two of them: "Because of our beautiful older sister Shin Hye."
2. Chungha pays the staff
According to KpopStarz , a backup dancer revealed in an interview that Chungha is a "wingless angel" who loves to give gifts to her staff.
She often hand-picks designer items from luxury brands such as Alexander Wang, Chanel and Off-White.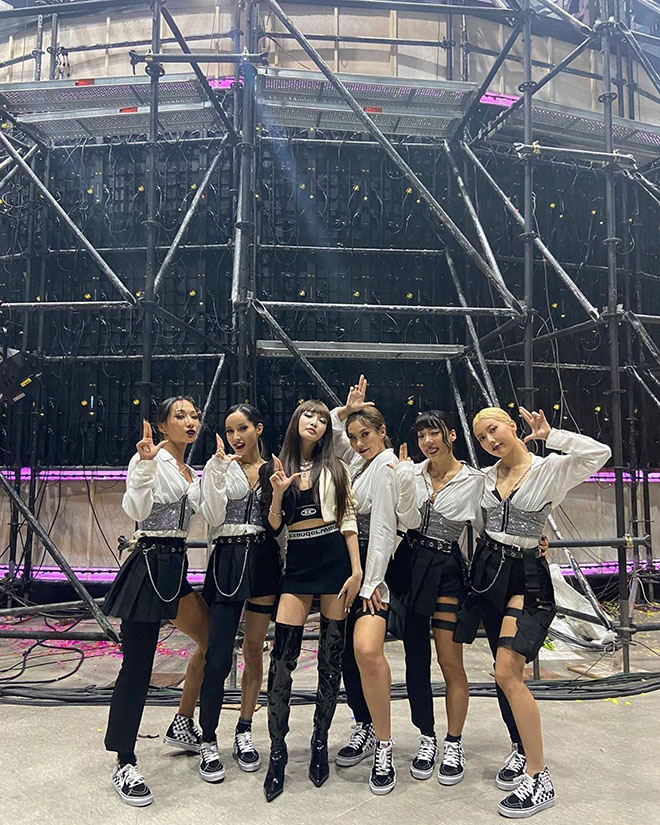 What makes these gifts so sweet is the fact that she takes the time to choose items that she believes fit the personalities of her staff and dancers.
3. V BTS gives a Gucci gift to celebrate Jimin and J-Hope's birthday
V BTS is known not only for wearing Gucci items but also for being kind and showing love to his bandmates through gifts.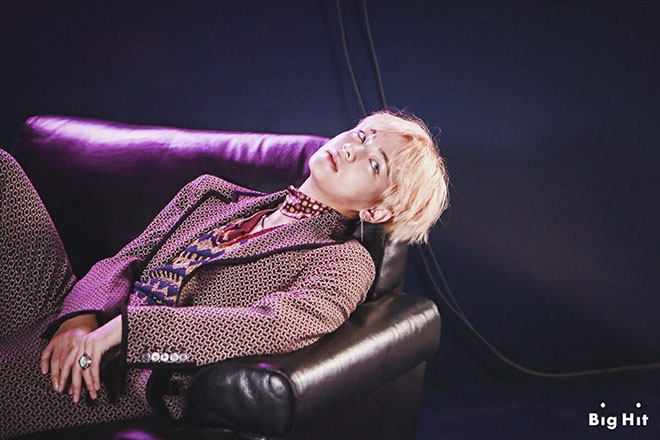 Koreaboo reports that V has generously spent on birthday gifts for his bandmates: $1,100 for a Gucci jacket for Jimin and $1,050 for Gucci shoes for J-Hope.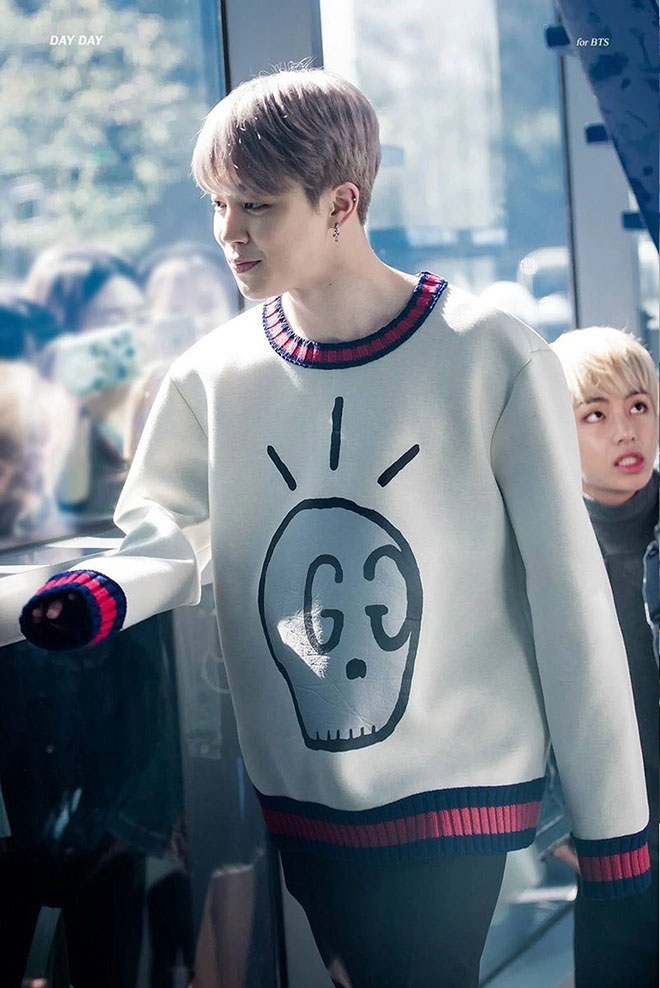 Both have been seen using V's gifts when appearing in public.
4. IN Stray Kids received a birthday ring from Hyunjin
Another idol who received a luxurious Gucci gift from a loving teammate is none other than IN of Stray Kids.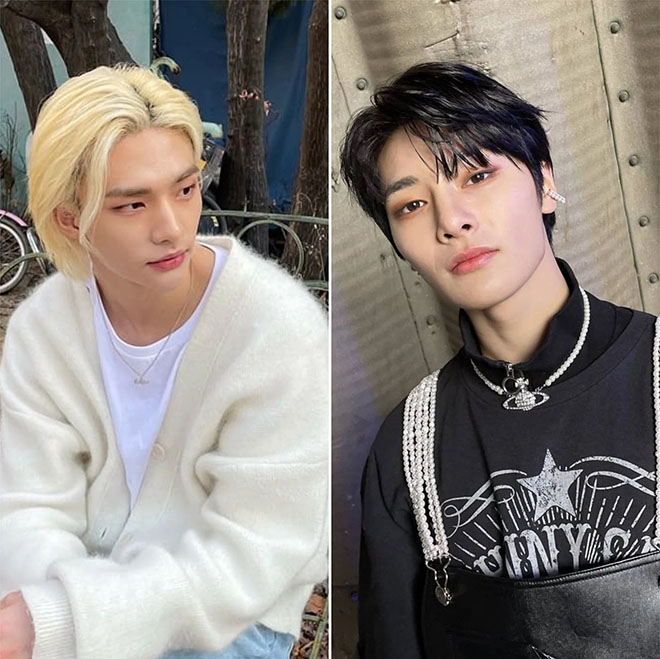 In February 2021, IN live-streamed his birthday video with fans.
During the broadcast, he mentioned all the surprises and gifts he received from his members and staff, one of which was an expensive Gucci ring from his colleague Hyunjin.
IN showed off a glowing white gold ring on his finger to fans while a happy smile on his lips.
5. Taeyeon SNSD gave a necklace designed specifically for Tiffany Young
Girls' Generation's Taeyeon gifted member Tiffany Young with a birthday present necklace from designer jewelry brand Loquet.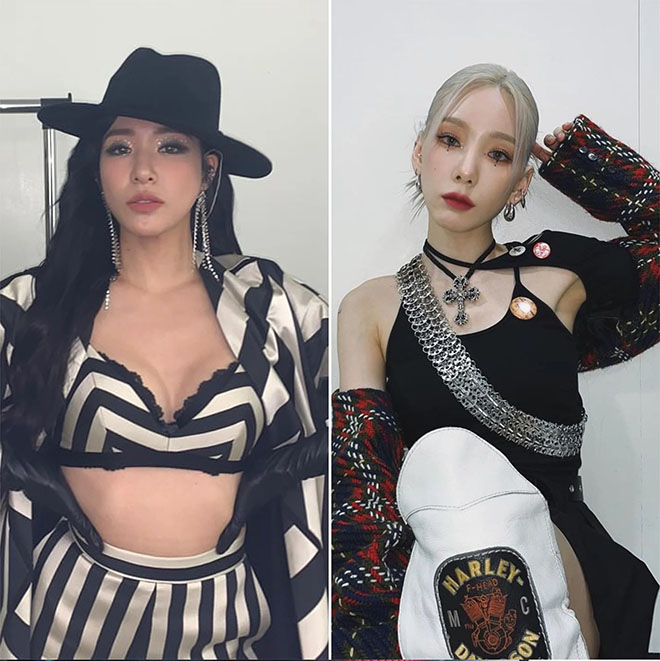 Young shared a photo of the gift on Snapchat and fans scrambled to solve the puzzle – what is it and how much is it worth?
According to Koreaboo , this custom-made necklace is estimated to be worth a whopping $3,150.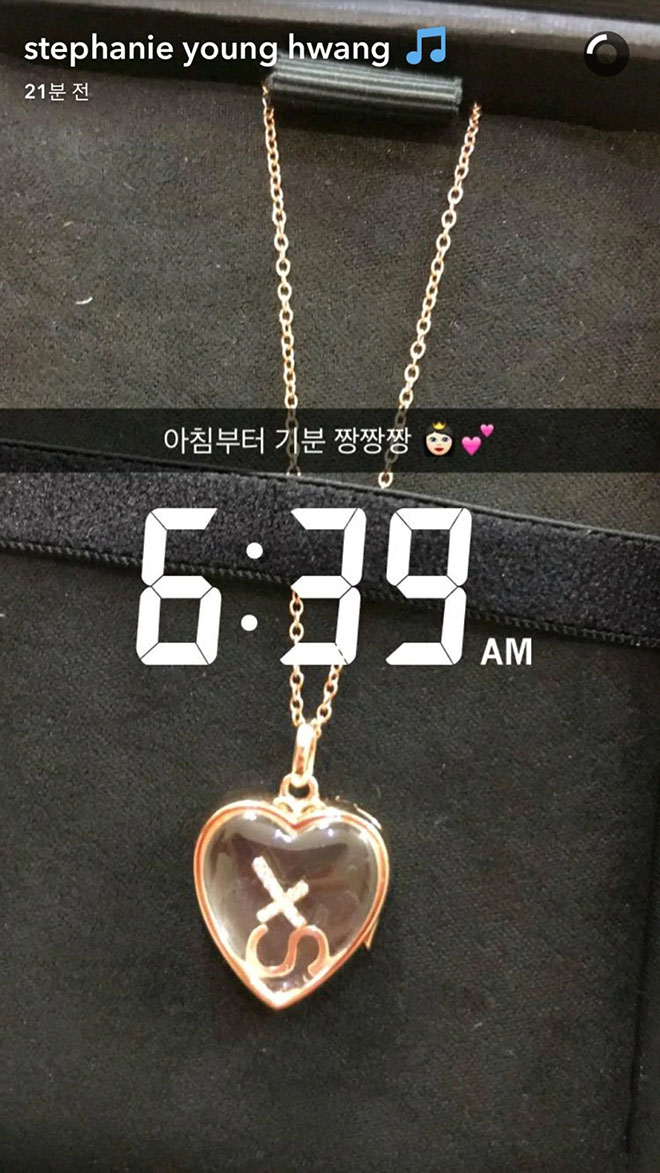 It seems Taeyeon doesn't mind spending money to pamper her teammates.
6. Hwasa's luxury and cash gifts for dancers
According to Koreaboo , when Hwasa made her solo debut with Twit in 2019, she gifted all 10 of her dancers a number of luxury goods from brands like Prada, Balenciaga, and Fendi.
She also included the gifts with handwritten cards and letters and even cash.
7. Jungkook BTS got an expensive bag from Jimin
The black bag that Jungkook often brings on flights has a special meaning – it's a gift from a groupmate.
Koreaboo said that the Louis Vuitton bag was given to "youngest brother" by Jimin for his birthday.
It is known that Jimin spent about 3,300 USD on this beautiful black leather bag.
8. Baekhyun EXO gives Xiumin a branded candle
While designer clothes and bags are popular gift choices for K-pop idols, sometimes smaller gifts can be noticeable as well.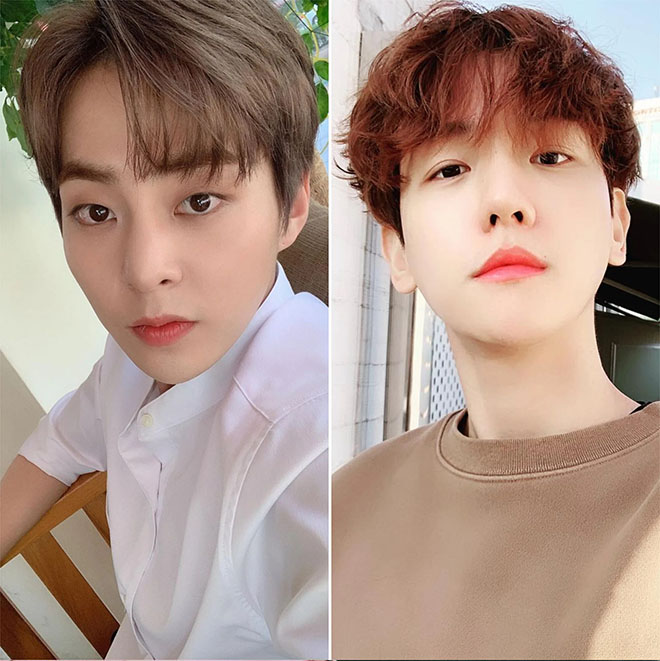 Baekhyun gave his bandmate Xiumin a Jo Malone candle worth about $600 as a housewarming gift.
According to Allkpop , the candle weighs more than 2kg.
9. Chanyeol EXO buys laptops for his bandmates
After the release of The War album , the members of EXO held a special live stream to talk about their experience.
When asked by a fan what they did in those days, Baekhyun revealed that they played games together to improve teamwork.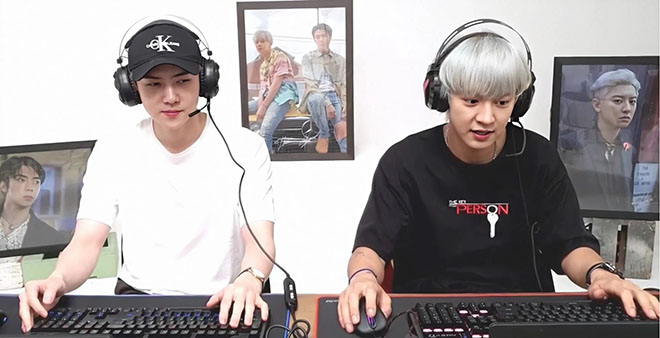 According to Allkpop, Chanyeol even bought gaming laptops for his bandmates.