Since BTS's debut in 2013, BTS's male god V has earned many nicknames thanks to his charming personality and amazing talent!
Some of the most commonly mentioned nicknames include CGV, Tae Tae Bear, Baritone King, and Idol of Idols… Although the above monikers are fairly easy to understand, one of the nicknames that even fans have Also unfamiliar K-pop is Park Collector.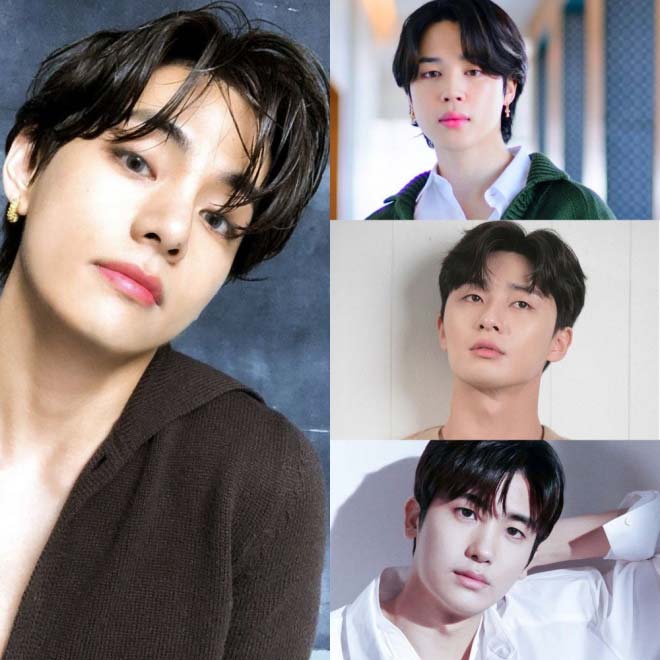 So why is V nicknamed Park Collector?
Specifically, with his kind, approachable and friendly nature, V is known for his long list of famous friends. In it, the last name Park accounts for a significant amount, leading to the nickname Park Collector.
Although fans may not know much about V's friendship with some friends with the last name Park, such as Park Ji Soo (NiVe), Park Jae Sang (PSY), Park Ji Hoon (former Wanna One member). ) and Park Hyo Shin… Have some close friendships with V who is loved around the world.
1. Park Jimin (BTS)
V met Jimin during his trainee days and has since built a friendship strong enough to be known as the representative of "soul friends".
2. Park Seo Joon (actor)
V was introduced to Park Seo Joon in 2016 when he co-starred with the actor in his drama debut Hwarang . Since then, the two have become close friends, supporting each other in their careers and spending their free time on fun vacations.
At Seo Joon's request, V even participated in the soundtrack of one of his dramas. Both are also members of Wooga Squad, one of Korea's famous A-list close friends.
3. Park Hyung Sik (actor)
Similar to Park Seo Joon, V met Park Hyung Sik on the set of his drama debut. Since then, the two have maintained a strong friendship and are often seen sharing their love and support for each other on social media accounts. Park Hyung Sik is also a member of Wooga Squad.
4. Park Bo Gum (actor)
V is said to have met Park Bo Gum during his time hosting KBS's Music Bank. Their close friendship is evident whenever the two appear on screen together or take pictures together on vacations.