After many years of artistic activities and becoming the most famous K-pop boy group in the world, 7 members of BTS all own expensive homes in Seoul, South Korea.
Because of privacy issues, Big Hit previously stated that: "The members are still living together in the dormitory. Owning a house or real estate is a private matter of the members. so they can't reveal anything more."
However, the fact that BTS owns a house or real estate has always been of interest to the press.
Let's take a look at each of the 7 BTS members' homes worth millions of dollars below.
1. RM
In March, RM became the owner of a luxury apartment at the Nine One Hannam complex. This is the most expensive apartment complex in Seoul ever owned by stars like G-Dragon, Jeon Ji Hyun or So Ji Sub…
RM made the purchase of the apartment on March 31, 2021 for 6.36 billion won (about 5.3 million USD). Notably, he paid the entire amount straight without any loan.
RM's apartment has a total area of ​​293.93m2, including utility areas and actual use space.
2. J-Hope
J-Hope is the only member who owns 2 apartments. The first apartment was bought by the male idol in 2016 for 1.7 billion won (about 1.42 million USD) at the Seoul Forest Trimage complex.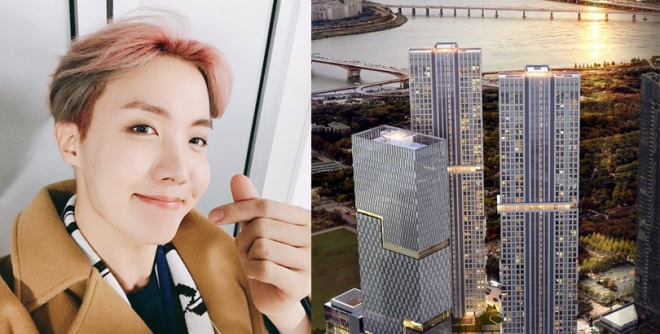 In March 2019, he bought an apartment in the same building, which cost almost double the old apartment. J-Hope's second apartment costs 3.7 billion won (about 3.1 million USD).
3. Jungkook
In November 2020, Jungkook spent 7.63 billion won (about 6.39 million USD) to buy a 2-storey building, built in 1976 in Itaewon.
This is the busiest entertainment street in Korea and is also the residence of a series of famous artists such as the family of Bi Rain and Kim Tae Hee…
4. Jimin
Member Jimin became neighbors with leader RM when buying an apartment worth 5.9 billion won (about 4.94 million USD) in the Nine One Hannam area.
5. Jin
In 2018, the eldest Jin bought a luxury apartment at the Hannam The Hill complex for 1.8 billion won (about 1.5 million USD).
However, in March 2019, Jin sold this apartment and rented an apartment 4 times larger in the same building.
\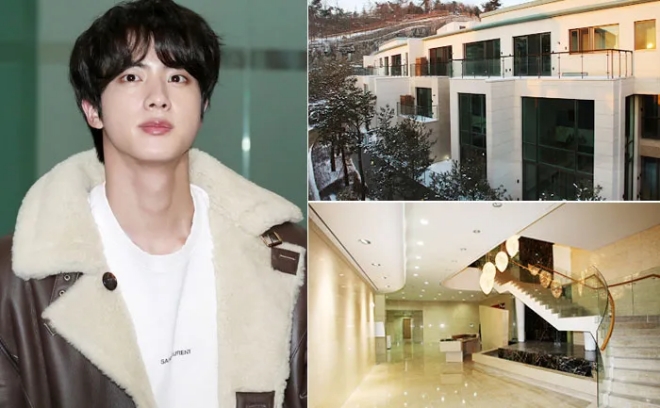 In early 2020, Jin shocked when he bought a birthday gift for his parents, an apartment in the complex he lives in. This new apartment is worth up to 4.27 billion won (about 3.58 million USD).
6. DRAW
In July 2019, V spent more than 4 million USD to own the most expensive apartment in Gangnam, Seoul.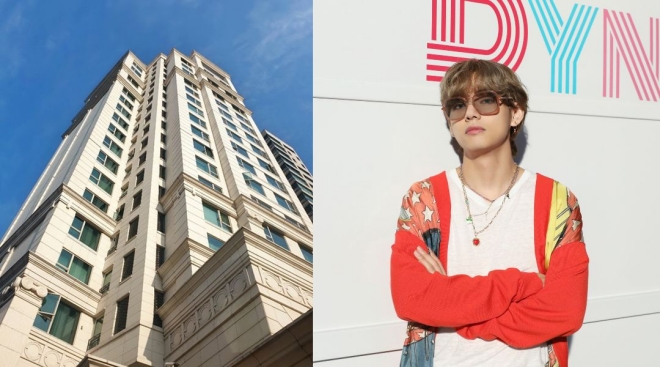 This apartment is 282.73m2 wide, located on the 15th floor in the high-class complex Apelbaum and can enjoy the panoramic view of the city from the inside. This is a complex located next to the Han River, with only 17 apartments and is a residence exclusively for celebrities, politicians or the super-rich in Korea.
7. Suga
At the end of 2018, Suga bought himself an apartment located in the UN Village complex for 3.4 billion won ($2.85 million).
This is also the residence of many Korean stars such as Taeyang (Bigbang), PSY, Song Hye Kyo, Shin Min Ah, So Ji Sub, Lee Jong Suk or Kang Daniel…