ARMYs didn't expect anything less from the comedic genius!
As a K-Pop stan, one of the biggest questions netizens normally get from those who don't know the industry is, "Do you know BTS?" 
BTS is one of the biggest groups in the music business, so it isn't surprising that it would be the first thing they ask. On the other hand, if you want to talk to someone with no idea about K-Pop, you might bring up BTS.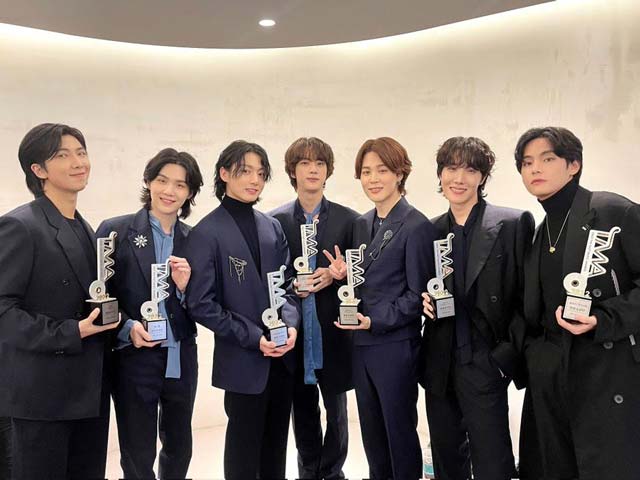 Of course, it's a normal question that ARMYs expect but one person who probably had the most iconic response is BTS's Jin. The idol is known for his iconic responses to fans on Weverse, and this was no different.
On October 21, BTS's Jin went on a replying spree on Weverse. While some asked about his appearance on My Alcohol Diary, or praised the idol's visuals, one ARMY's question was simple as they asked, "Do you know Bangtan?"
Of course, Jin could've said many things, explaining that they were one of the biggest groups in the world or his family or even something extremely witty.
Instead, ARMYs were shocked to see a huge paragraph written in Korea. To international fans, it would seem like Jin was ready to showcase his love and admiration for his group with so many words that would show a more personal look at who BTS is.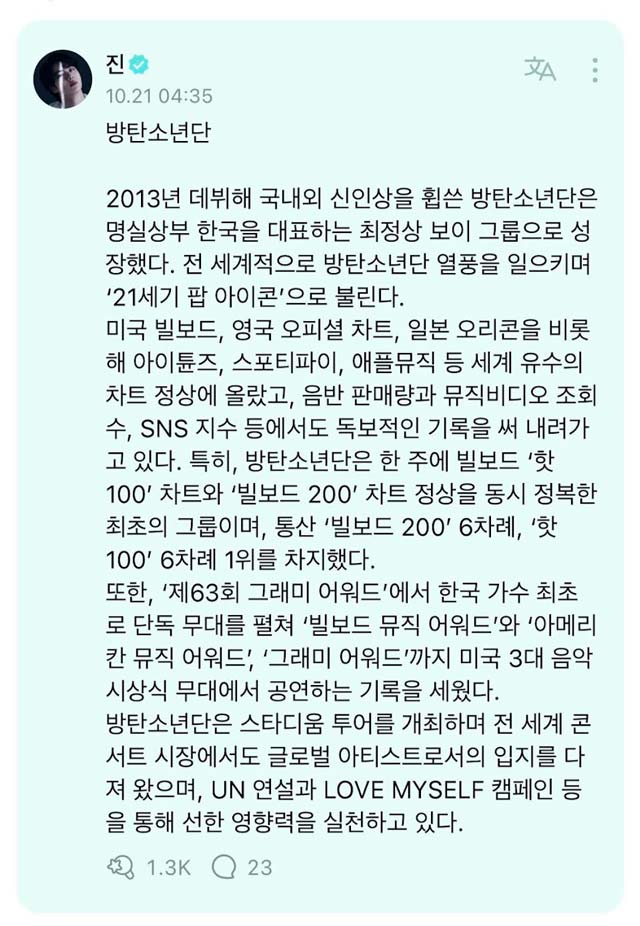 Well, it seemed that way until ARMYs who understood Korean revealed that it couldn't have been further from the truth. Although Jin seemingly had a lot of words to say about BTS, they were all from the BTS website.
Rather than write his own words, Jin copied the Korean description of the band from the website.
Luckily, it also meant that if international ARMYs wanted to know exactly what Jin's answer was, they could just go to the English version of the website and read the description there.
Of course, after realizing what Jin had done, ARMYs couldn't get enough of his response. For many, it was just so Jin and probably the most accurate description of BTS.

As expected, Jin continues to be iconic AF. When it comes to witty answers to ARMYs' questions, he always delivers. If anyone ever asks if you know BTS, this is the perfect way to reply.
You can read more about Jin's replies on Weverse below.