He has worked with BTS for years.
Docskim is a well-known name among the fans of BTS, thanks to his contribution to countless tracks on the group's discography as a keyboardist and, later, a producer. Having worked in the music industry for over a decade, he has worked alongside big names like Seo Taiji. He also created some of the most beloved BTS tracks, including "Outro: Tear" and " Lie."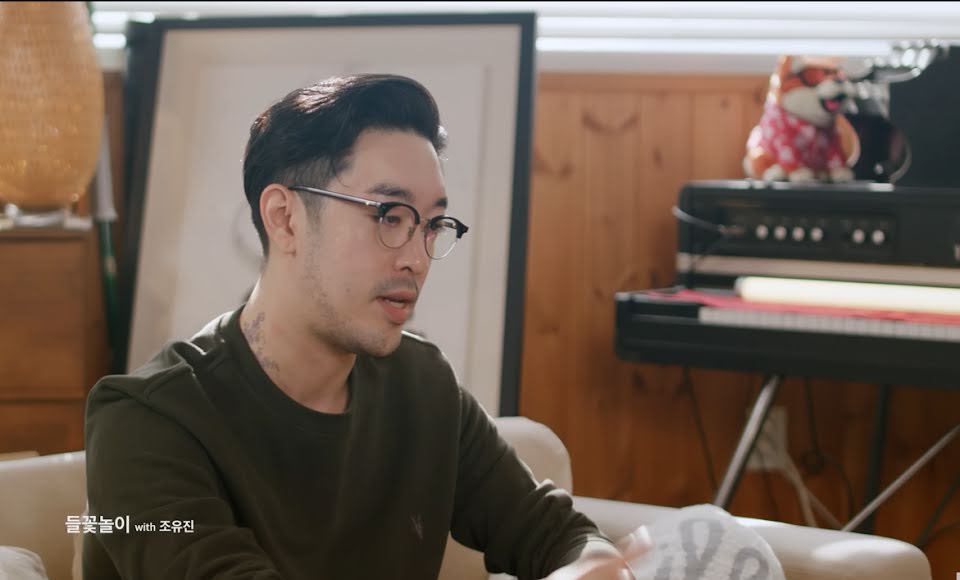 Docskim participated in RM's recently released album Indigo as a producer on the title track, "Wildflower." While sharing the behind stories of the song's making process in the "Album Magazine Film" of Indigo, Docskim mentioned that he had promised RM to give his best to the song and ended up revising it quite a few times before being satisfied with the finished result.
This is the hardest I have ever worked on a song in my life. My biggest key point was just try and keep the promise to Namjoon. I promised Namjoon that I would give my 200%, 300%, 1000% for him.
—Docskim
RM then proceeded to share that Docskim had originally planned to retire from being a producer after working on "Wildflower." But as he worked on the song, he changed his mind.
Docskim confirmed that he was indeed planning to stop producing after this track, but while working on it, he rediscovered his passion and decided to keep going.
He really gave me hope. He gave me something to hone in and focus on. Production-wise I really leveled up a lot and found my passion for making music again.
—Docskim
This story has touched fans' hearts deeply as they noted how everyone involved in making Indigo has shown a genuine passion for music, which is reflected in the sincerity of the record.