As the enlistment deadline of Jin, the oldest member of BTS, approaches, ARMYs are more and more anxious about BTS's future in the next 2 years. This issue was once again mentioned by HYBE, the group's management company.
HYBE has just held a regular briefing and announced the total profit achieved in the first quarter of 2022. Accordingly, the company collected 37 billion won in consolidated operating profit, up 62.7% year-on-year. last. Meanwhile, the company's total revenue was 285 billion won (up 59.8%) and net profit increased 78.7% (30.8 billion won).
Through the revenue summary, it can be seen that album sales and live concerts by artists account for a large proportion. In which, BTS' concert at Jamsil Stadium, Seoul, held in March 2022, gathered 45,000 spectators and brought in impressive profits.
BTS is HYPE's "pet chicken". The group consists of 7 members, including RM, V, Jimin, Jungkook, Suga, J-Hope, and Jin. BTS is currently the most popular group in the world, and thanks to that, brings in huge profits for the management company.
During the meeting, Mr. Park Ji Won – CEO of HYBE said, "We held many large-scale live events in the first quarter of this year. It is fortunate for HYBE to work with BTS. I will continue the journey side by side until the end."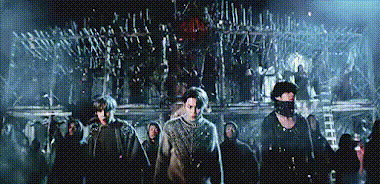 However, there is one problem that is causing headaches for HYBE leaders. It is the law of performing mandatory military service for men in Korea. The male idols born in 1992, the same age as Jin BTS, are all being discharged from the army one after another after completing their military service.
Referring to this, Mr. Park said, "We have not yet decided on a specific time and method of enlistment at this time. Hope for everyone's understanding, we will notify fans and investors. as soon as a detailed decision is made".
It seems that HYBE is still waiting for a decision from the authorities in amending the law, allowing groups with high achievements in the field of popular arts to be exempted from military service. Whether or not Jin is exempt from military service will directly affect BTS's activity plans in the near future, and also reveal the "fate" of the rest of the group.
The results of the law amendment are expected to be available in May.