Blackpink member Jennie recently raised concerns after she appeared at Incheon International Airport (Korea). Many have speculated she has mental problems and why!
Did Jennie cry at the airport?
On the afternoon of September 15, 4 members of Blackpink left for Los Angeles (USA) from Incheon International Airport.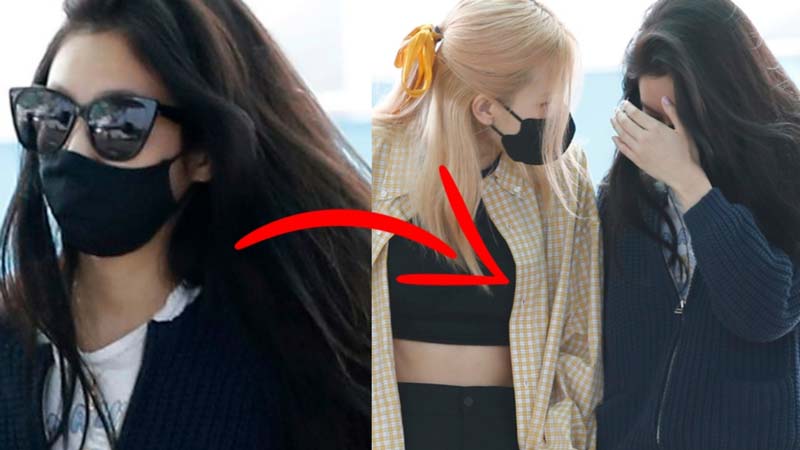 Here, Jennie wears a navy blue jacket and gray pants. She styled her look with black sunglasses, a tote bag, and white sneakers. The female idol looks comfortable but still stylish with airport fashion.
Her long straight hair adds to the unique atmosphere, showing off her charming aura this autumn.
Jennie occasionally waves to fans and reporters. However, unlike the other members, she was caught turning away from the camera. She also covered her eyes with her hand even though she was wearing sunglasses.
Member Rosé was even seen "checking" on Jennie's condition. This leads many people to believe that the SOLO female singer cried at the airport.
Netizens speculated that Jennie and V broke up
After the above appearance, several newspapers published articles with titles such as "Rosé: Jennie, are you hurt somewhere?" or "Rosé is worried about Jennie"…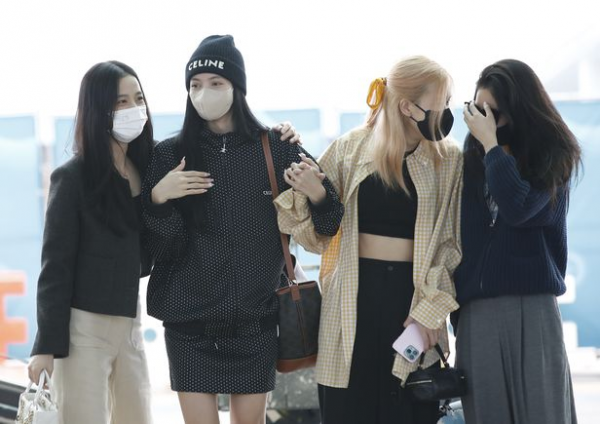 The articles led many to believe that she cried at the airport while leaving the country, sparking speculation that something heartbreaking had happened. Most people think that she broke up with her boyfriend, V of BTS.
While their relationship was never confirmed, several dating pictures of Jennie and V were leaked online in August. Since then, the two idols have been involved in dating rumors.
Others pointed out that during the time when Jennie and Kai (EXO) broke up, she also appeared with a dejected look at the airport. At that time, people speculated that she cried all night. Many believe that the same thing happened this time.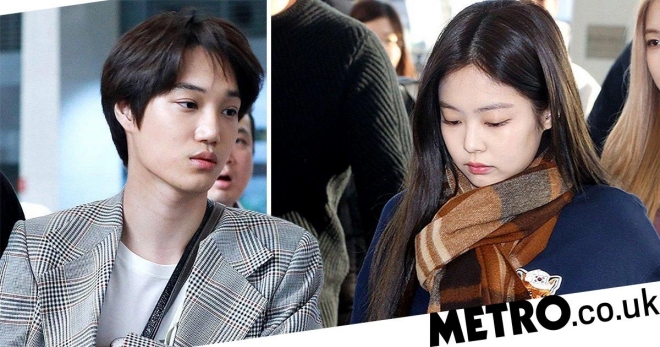 Comments include:
"100% she got dumped by V"
"In the past, when Kai broke up with her, she cried all night and appeared with a puffy face in public."
"Looks like she got dumped this time too. She broke up with G-Dragon and fell in love with V, but now she's dumped by V."