If you are having trouble updating BTS content, don't worry.
Here's a rundown of the 10 most "wild" things that happened this week guys.
1. Bangtanstagram
On December 6, all 7 members of BTS opened personal Instagram accounts and ARMYs have not had a peaceful moment since then.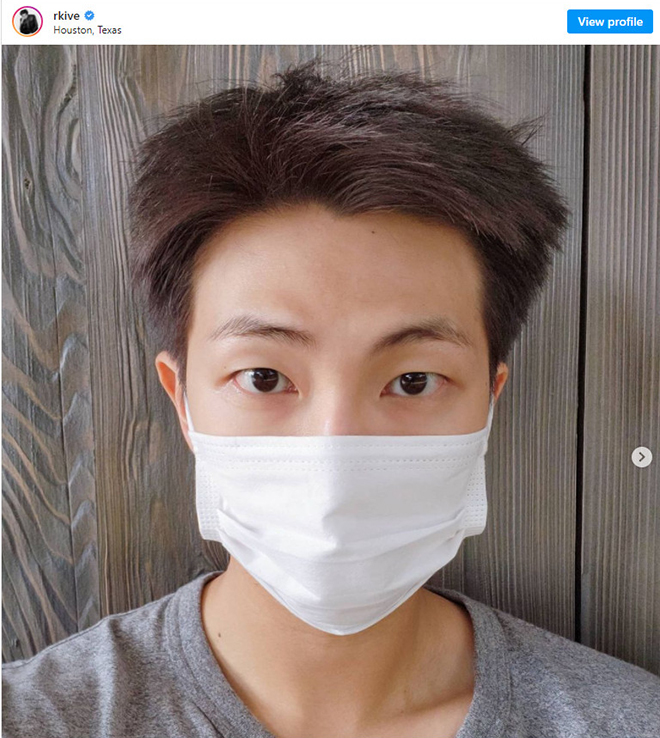 From vacation photos to deleted posts, BTS is keeping fans entertained… and super busy.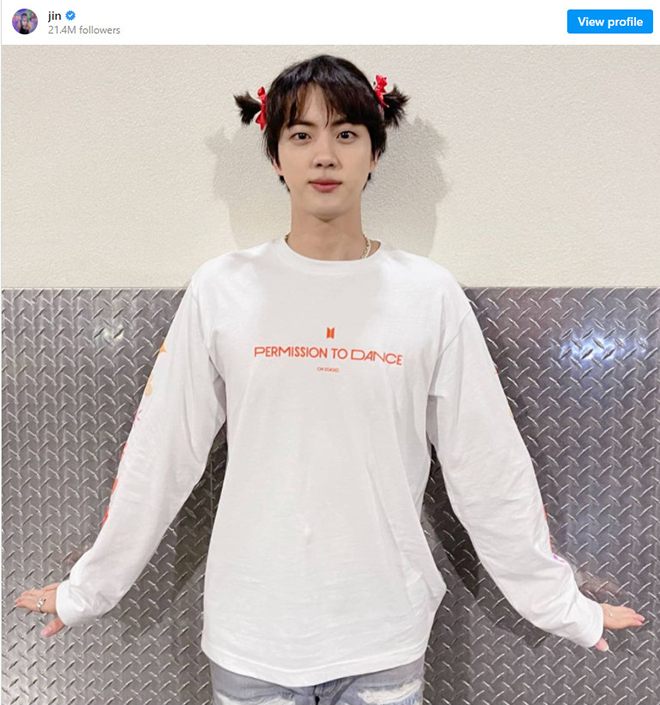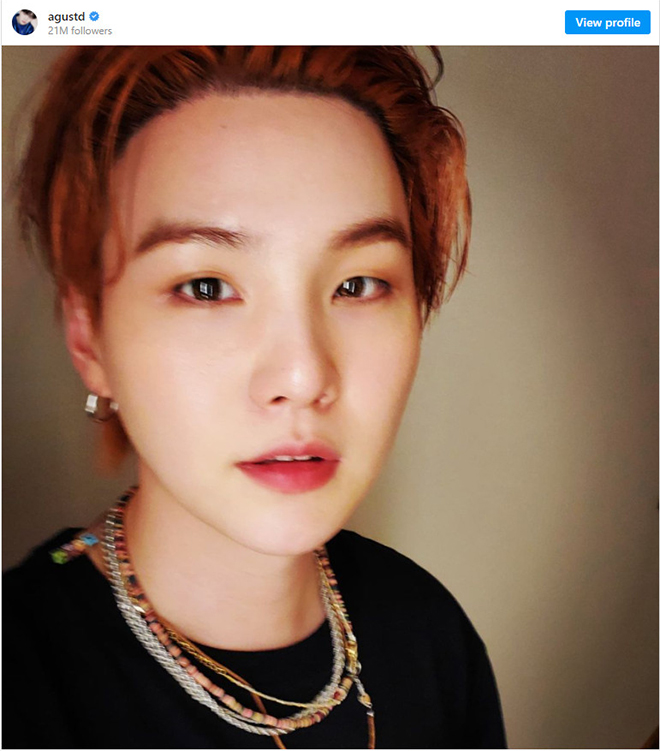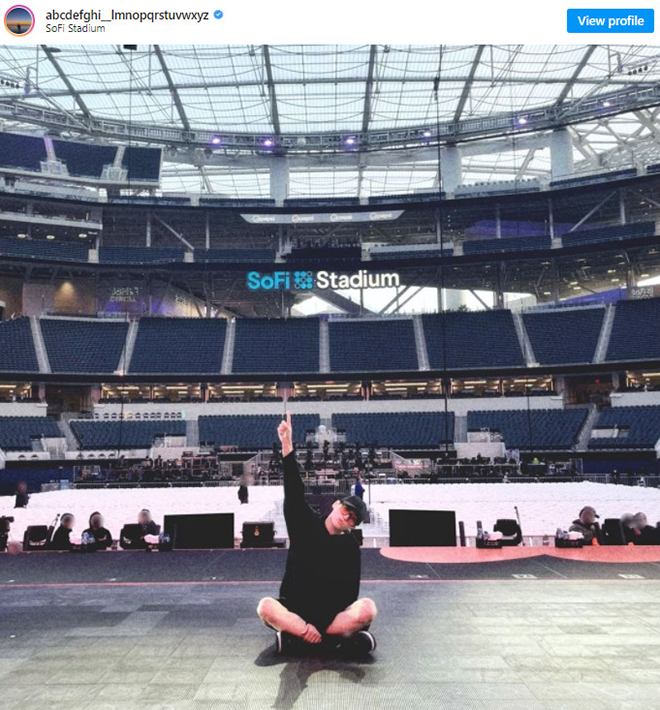 2. " Super Tuna "
On December 4, Jin celebrated his 29th birthday with a new trot song titled " Super Tuna".
The video of Jin's performance of this song accidentally started a TikTok dance challenge .
Even the Korean government got involved. The Department of Oceans and Fisheries uploaded this video with their mascot dancing Super Tuna.
How does Jin feel about this dance challenge?
"Please don't do the 'Super Tuna' challenge that I don't have a plan for. No, I'm embarrassed…" – Jin said honestly.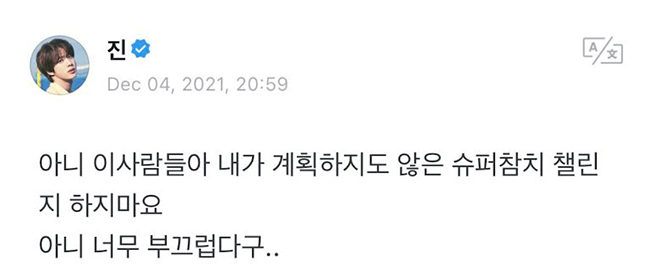 3. V caused a storm when he accidentally followed Jennie Blackpink
V nearly crashed the Internet when he accidentally followed a suggested Instagram account: Blackpink's Jennie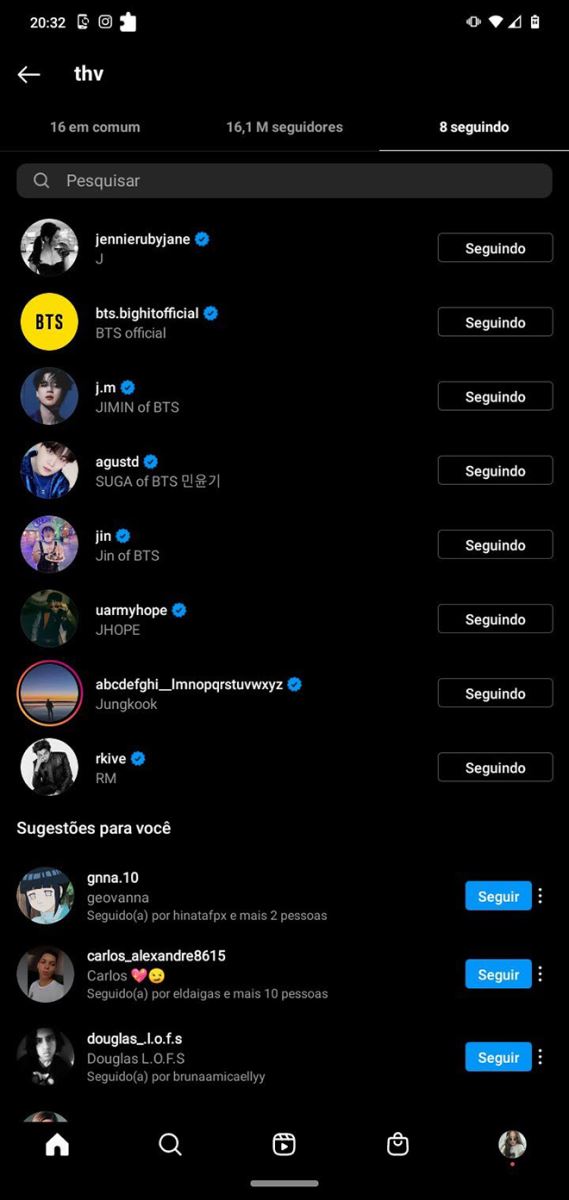 After unfollowing Jennie, V took to Weverse to explain what happened.
4. Jimin's surprise profile picture
Soon after Jimin launched his Instagram account, fans noticed something interesting about his profile picture – it was a fan edit.
Original image taken from the Map of the Soul On: E concept photo book .
5. Is the subgroup confirmed?
Fans have long been asking for the "Taekook" subgroup and they have finally been satisfied.
On Weverse , V commented on a photo of himself and Jungkook with the caption "Golden hands".
"More than that," wrote V. "I have to work on my Christmas carol right now but I'm in quarantine… I'll see you next Christmas."
Now fans are wondering if V and Jungkook are doing a Christmas song backstage.
That's not the only "suggestion" either. During a recent broadcast, V told Jungkook, "What we worked on together… We were planning to release a song similar to that one on Christmas Eve."
6. Suga Collaboration
This news is more exciting but it is definitely worth mentioning. Suga will perform on the second album of Juice WRLD's tribute album – Fighting Demons.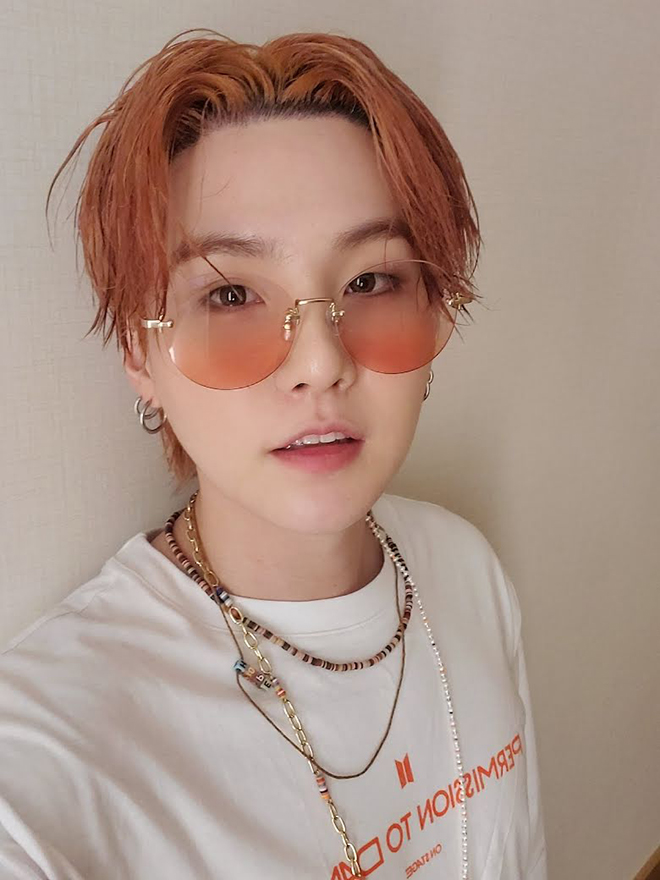 Suga will appear in the song Girl of My Dreams . Album released on 12/12.
7. RM's trip to a small town
While many BTS members returned to Korea, RM stayed to do some "Namjooning" in the US.

He visited Chinati Foundation – a contemporary art museum located in Marfa, Texas.
Normally, BTS often goes to big cities, so Marfa – a community with about 1,800 residents – probably didn't expect RM to appear.
8. Jungkook's new MBTI personality type
On Instagram, Jungkook revealed that he switched from personality type to INFP, ISFP, INTP.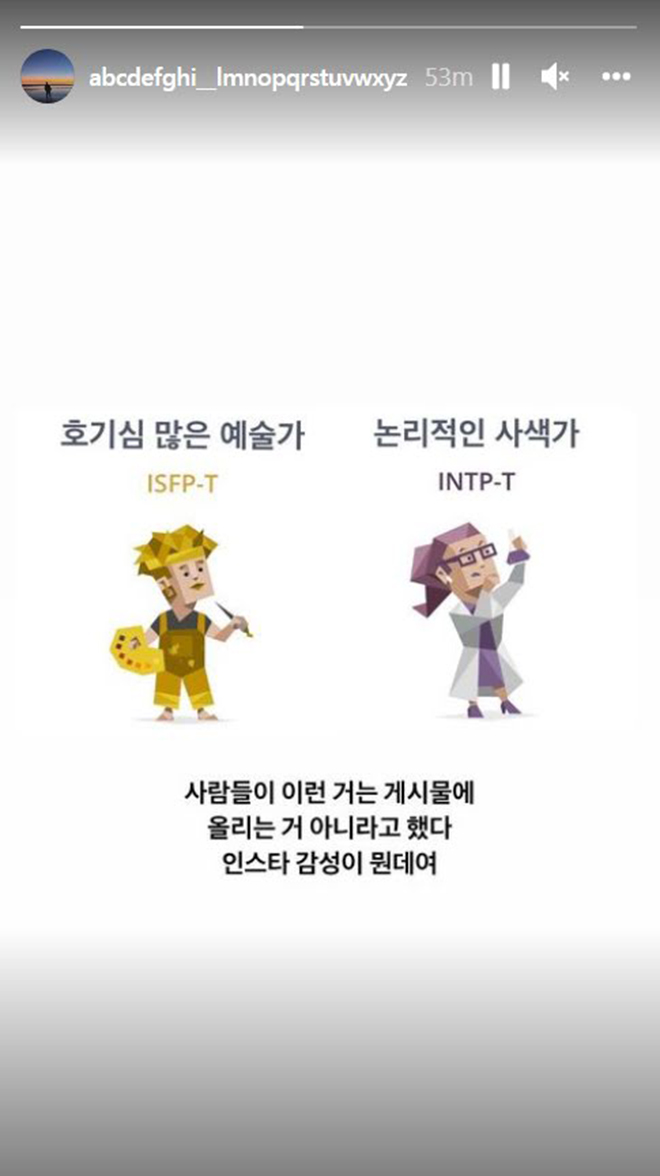 Although Jungkook's latest test results show that he is a "Logician" like Jin and Suga, "the youngest" feels like he is a combination of "Logician" and the previous ISFP personality type. his – "The Adventurer".
"People tell me you shouldn't upload these types of posts. What's the vibe of Instagram?
"Caption above ISFP-T: "Explorer".
Caption above INTP-T: "Logician" – Jungkook.
9. J-Hope and VU's Airport Fashion
J-Hope and V turned Incheon Airport into their personal catwalk with these memorable outfits.
J-Hope wears a brown housecoat with stylish sunglasses.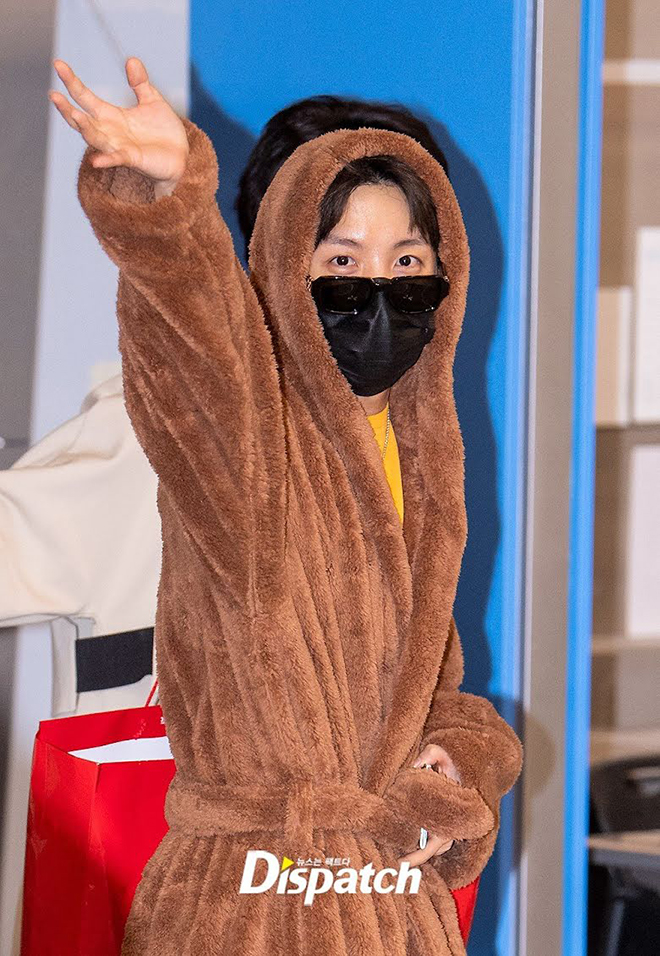 Meanwhile, V can dress well for both summer and winter with this combo of shorts and a fur coat.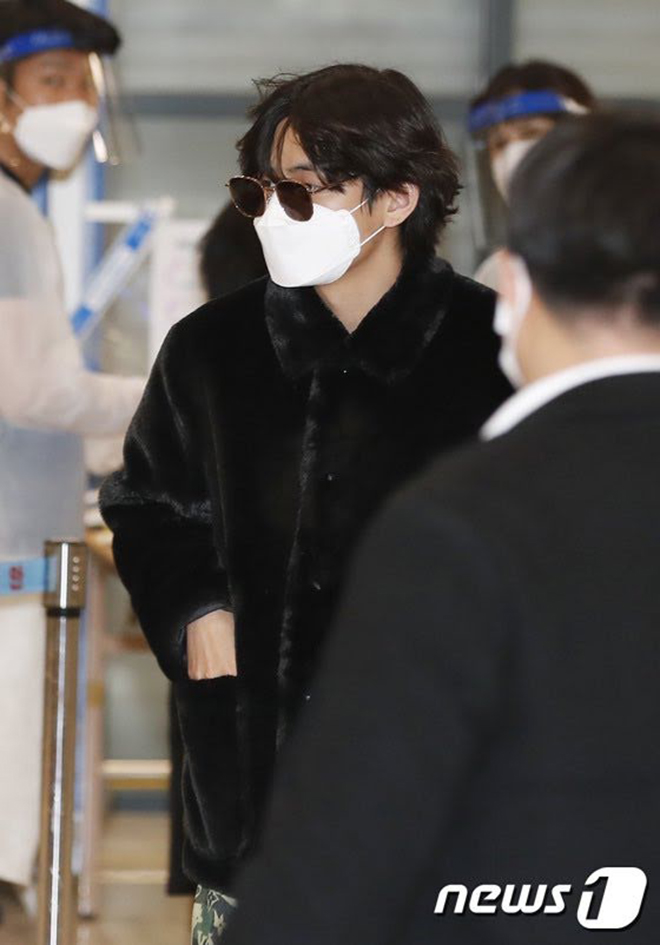 10. What happened to Weverse?
On Weverse, one fan wrote: "Tell J-Hope I want to marry him."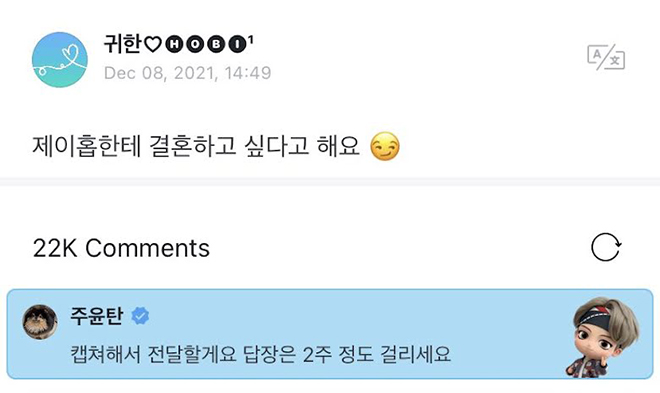 To the fans' surprise, V happily announced, "I'll take a screenshot and pass it on, the reply will take about 2 weeks".
Suddenly, Weverse became a whole new app.
"But is this an app for getting married?' – V wrote.