The latest buzz in the Korean online communities is about rumors that BTS's Jungkook was on a trip to Jeju Island with his girlfriend.
On January 5, thousands of online users flocked to a Nate Pann post titled, "Jungkook was seen being on a date on Jeju Island. Taehyung and Jennie's date location last year…" In the photo, Jungkook was seen sitting at a restaurant next to an unknown female that the poster claimed was Jungkook's girlfriend. The post's creator wrote under the photo, "Jungkook found love. T_T"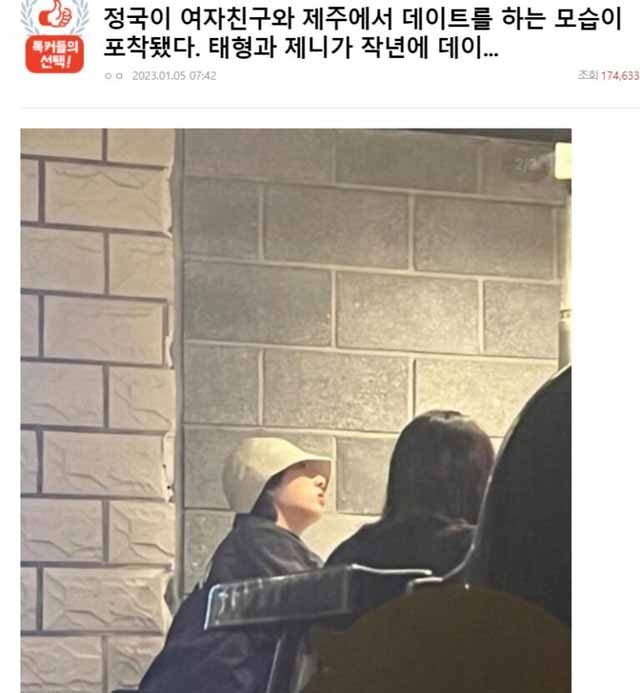 Many netizens and fans quickly joined the comments to debunk the false rumor, as it was proven that the photo posted was from the past, and it had already been confirmed that Jungkook had visited the restaurant with a group of his friends. Not only that, a person contacted the restaurant owner, and the owner stated that it wasn't his girlfriend but rather a female staff employee who works with Jungkook.
Netizens began refuting the post and debunking the rumor by commenting, "? lol. This was when he went with his friends and he even left his signature, this r***d brought up an old photo to stir up drama. Leave BTS alone and live your life," "This was already revealed that Jungkook went there with his acquaintances and even left a signature. The restaurant owner even shared his story and this person is bringing up a photo from a few months ago, this is just a commotion created by akgaes," "This was from last year and everyone knows about this already that he went with his acquaintances. He even left his signature there. People were attacking Taehyung before but now they moved on to Jungkook?" and "Hope this person goes to jail for spreading false information."
BTS's Jungkook was recently spotted with one of GroovyRoom's producers, sparking speculation that they are collaborating on a project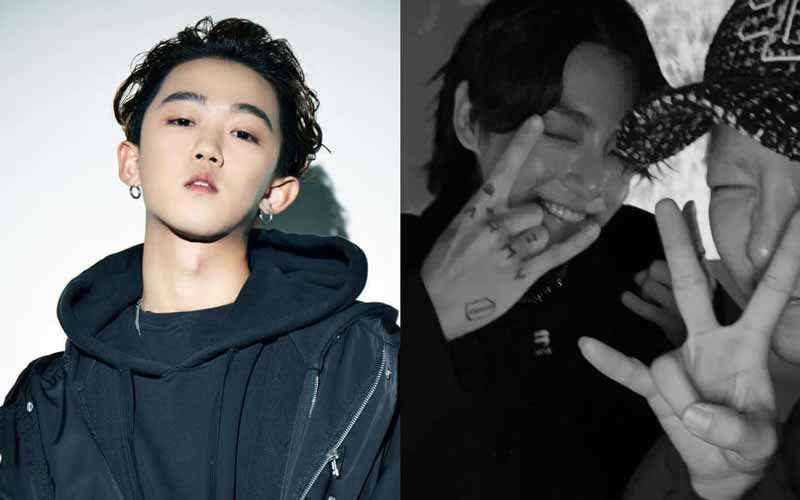 Last year, the BTS members declared that they will be focusing on individual activities and entering a hiatus from group activities. Since then, members have started releasing their solo albums and officially began promoting them individually.
This has gotten fans excited for more members' solo activities. In particular, many fans have been looking forward to Jungkook's album release since the youngest member has often shown his musical talents and singing skills through the solo tracks he had released in the past.
Recently, K-pop fans are speculating that Jungkook will be releasing his solo album soon after he was seen with one of GroovyRoom's producers, Lee Hwi Min. The producer posted a set of photos on his Instagram that is garnering much attention.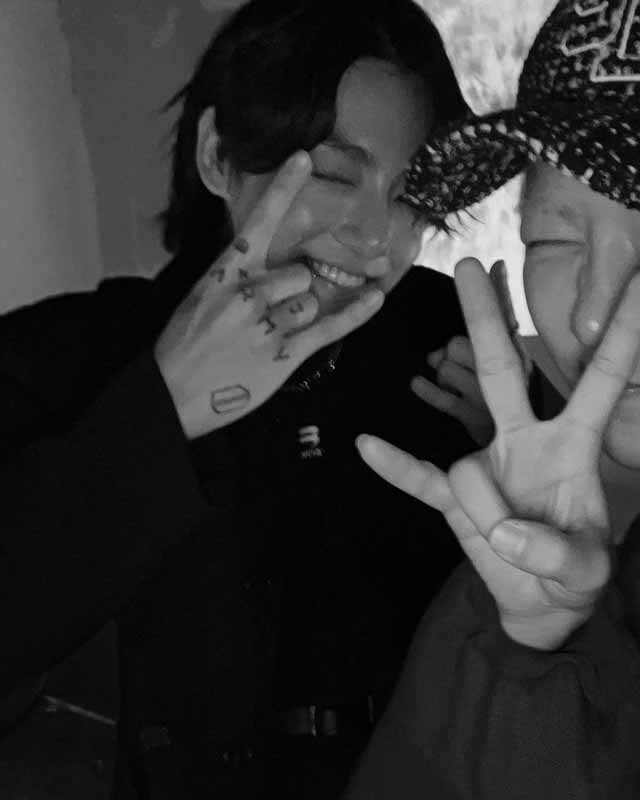 The exact photo that grabbed everyone's attention was the second photo in the latest post on the producer's Instagram account. In the photo, he is seen posing with BTS's Jungkook.
With this latest photo, many netizens are speculating that they are working on a project together – possibly, Jungkook's solo album. Netizens commented, "JUNGKOOK??!" "Collaboration with Jungkook???? Yes please," "Jungkook, what's cooking?" "New Project?" and "Jungkook and Hwimin is a crossover I didn't know I needed."
Meanwhile, Jungkook made it to the Top 200 list of Rolling Stone's Top 200 'Greatest Singers of All Time,' along with IU, making them the only two K-pop artists to make the list