BLINKs noticed something familiar about her new concept photo!
BLACKPINK recently returned with their pre-release single "Pink Venom," nearly two years after their last group release.
(From left to right) BLACKPINK's Rosé, Jisoo, Jennie, and Lisa | @cyanblink/Twitter
As eager as BLINKs were for new music, the members were also excited to meet fans as four again. Although the break seemed long, we luckily had quality content from the member's individual activities to help pass the time.
Just scratching the surface of what they've been up to, BLACKPINK's Rosé had her solo debut with "On The Ground," Lisa also made her solo debut with "LALISA," Jisoo had the lead role in the Korean drama Snowdrop, and Jennie filmed for her upcoming acting debut in HBO's The Idol.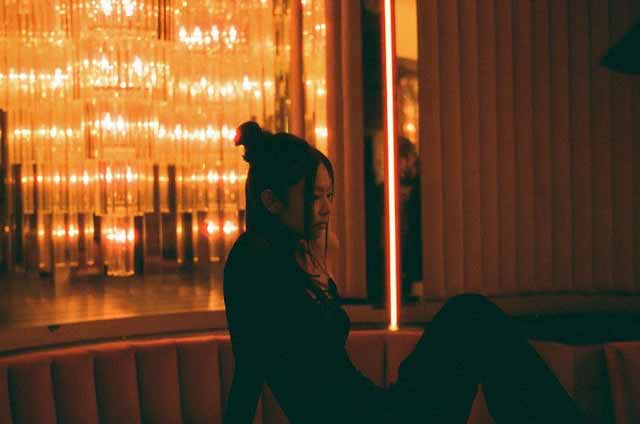 BLACKPINK's Jennie in "The Idol" teaser image | @theidol/Instagram
Even though the members worked hard on their individual activities, they made sure BLINKs knew they would soon be back and better than ever as four.
Soloist Somi gave fans the biggest unintentional spoiler in March when she accidentally opened the wrong door while "Pink Venom" was playing.
PINK VENOM D-DAY TODAY!

BLINKs, let's not forget the person who gave us hope. Thank you, Jeon Somi. 🥰#PINKVENOM #PinkVenomOutToday #BLACKPINK #블랙핑크 pic.twitter.com/Wdxcso3mRL

— corvette (@lisasonlybitch) August 18, 2022
Somi hilariously poked fun at herself for the mishap after the song was officially released by jokingly telling fans that she's banned from Instagram Live now.
As for the group, Jisoo consistently reassured fans on Weverse that BLACKPINK would be making a comeback and gave a subtle hint in May promising good songs, indicating that fans may be able to expect more than a title track.
🐰[#지수's Comment] 220510

👤 : Can you give a spoiler about your comeback?#JISOO : There are a lot of good songs Ah wait a little bit let's hear a lot of good news together 🤍🥹🤍🐰🤍#BLACKPINK @BLACKPINK pic.twitter.com/Ivr3hmBgYQ

— BLACKPINK WEVERSE (@BLCKPINKweverse) May 10, 2022
Today, BLACKPINK released additional concept photos for their upcoming album, BORN PINK, and Jennie's new teaser photo looked familiar to fans.
| @BLACKPINK/Twitter
Jennie appeared in the photo with smoky eye makeup, striking red hair, and eye-catching rhinestone gems placed across her nose bridge.
The shiny body jewels caught fans' attention as she had worn similar jewels to Coachella earlier this year when she had the same red hair color. Fans noticed this may have been a spoiler for BORN PINK's concept.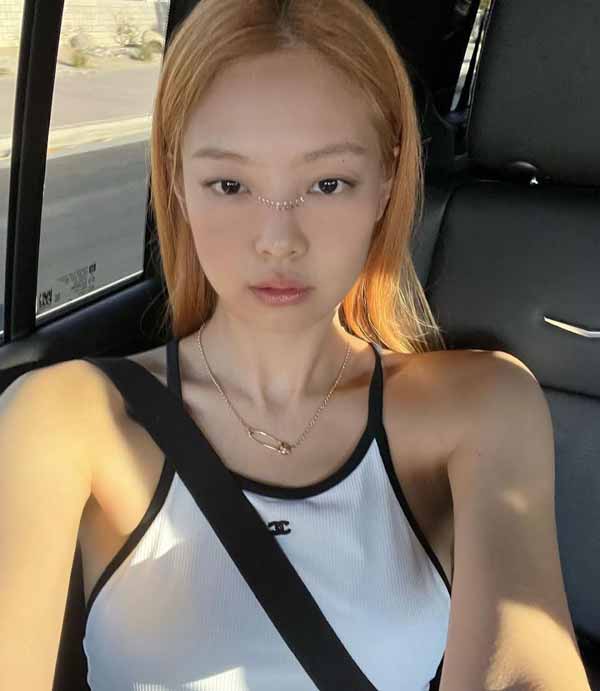 | @jennierubyjane/Instagram
Fans commented on the subtle hint at the group's future concept and praised the "spoiler queen," as she didn't appear to be wearing the jewels at the festival itself.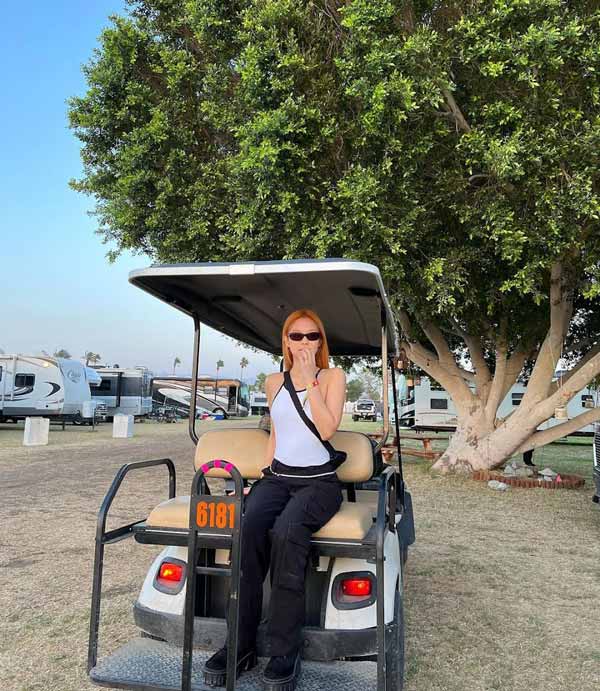 Jennie at Coachella 2022 | @jennierubyjane/Instagram
It seems that even though the wait has felt long for fans, BLACKPINK has been subtly gifting BLINKs with hints about their comeback for a while.