"I am so ready for this."
On September 14, YG Entertainment's super group BLACKPINK revealed the trailer for the group's much-anticipated title track "Shut Down" off their upcoming second album, Born Pink.
From left: Lisa, Jennie, Rosé, Jisoo | YG Entertainment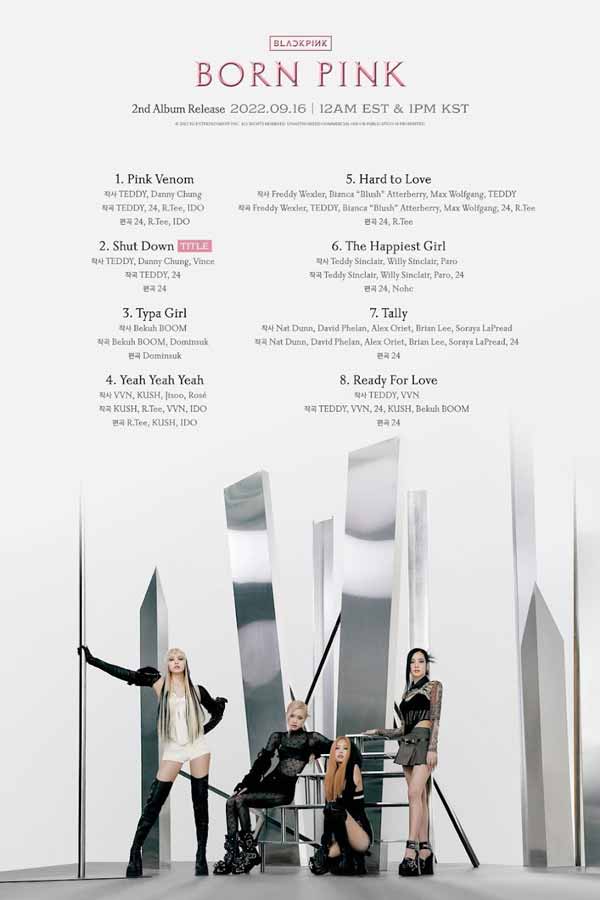 The trailer featured incredible sets for the video and, in true BLACKPINK fashion, boasted an even more amazing soundtrack to go along with the visuals.
The short teaser of the title track "Shut Down" featured a rendition of Niccolò Paganini's classical piece, "La Campanella," which was sampled for the track.
Although a surprise to fans at first, YG Entertainment explained how the sample was used in the track.
The harmony of classical and trendy hip-hop beats leaves a memorable impression, and the addictive melody and witty lyrics come together to offer listeners the kind of excitement that only 'SHUT DOWN' can.

— YG Entertainment
Fans had an overwhelmingly positive reaction to the teaser, with many praising the decision to sample the iconic classical piece.
"I am so ready for this."
"Did they sample La Campanella?"
"That's crazy. I got chills when "La Campanella" came out. It is my favorite Paganini song, but even I didn't know it would match the strong beats so well. They must be geniuses!"
"Wow… Talk about quality. Amazing."
"Was that Lisa at the end? So amazing."
"Woah, I can already tell it's going to be great."
"Wow."
The ladies of BLACKPINK will be returning on September 16 with their second full album Born Pink. Check out the trailer for their single "Shut Down" in the link below.