Jungkook's cute reaction when being praised on television has made fans feverish.
Specifically, at the 2018 Melon Music Awards, taking place at Gochok Sky Dome, Guro District, Seoul (Korea) with the participation of many famous K-pop artists, including boy band BTS.
BJ (specialist in food and drink) GAMST suddenly appeared on the big screen to introduce the nominations for the Netizen Popularity Award.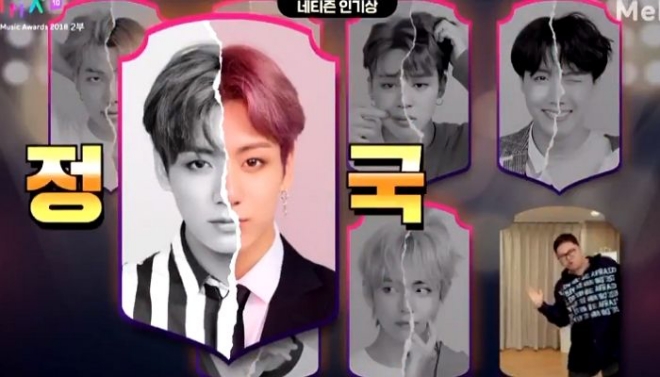 BTS was first introduced with the words: "The best group in the world, why can't they receive the Netizen Popularity Award'".
Next, GAMST aimed at Jungkook and gave non-stop compliments to the male idol.
"Golden maknae Jungkook can take on rap when the group's rapper isn't around. Good singing, good dancing, even rapping… This is the trump card of the group.
Not only that, Jungkook is so handsome… is there anything he can't do after all? Please change your face for me" – GAMST said making the whole studio burst into laughter.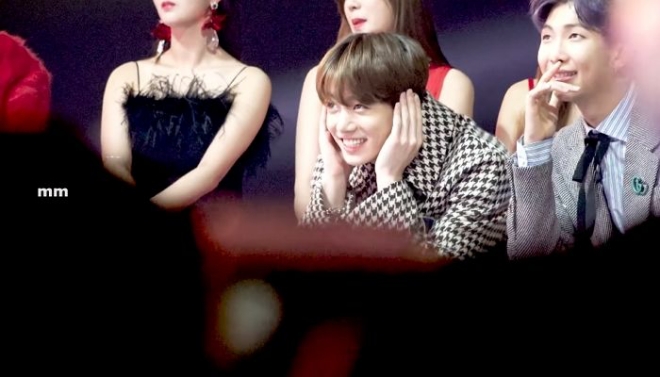 The camera quickly captured Jungkook's embarrassing moment, hugging both ears and then covering his face after the compliment.
Jungkook's cute reaction made fans "stop" and left comments like:
– "He's cool on stage, but he's incredibly cute outside."
– "GAMST only gets what is right"
– "This is so cute, how can I stand it?".