They had previously received many complaints about the venue.
Amidst the gripes about the location for the WORLD EXPO 2030 BUSAN KOREA CONCERT BTS, the Busan government has announced that they will be changing the venue for the concert.
Originally to be held in a parking lot facility of a port in Ilgwang, Busan, fans had complained about the choice in location. The area was underdeveloped and hard to get to, with only a few roads of entry into the offshore area. The venue, which was outdoors, would also have to install multiple temporary facilities such as portaloos to cater to the crowd. With 100,000 concert-goers expected to attend, things just did not seem feasible.
The new venue will now be the Asiad Stadium in Yeonje, Busan. The stadium hosted large-scale events such as the Asian Games and the FIFA World Cup. It hosts about 53,000 seats, but the ground field can be filled with the other 47,000 people.
On the other hand, small business owners in Ilgwang are left disappointed about the switch. In particular, those who operate lodgings had been expecting the influx of concert-goers to raise their profits.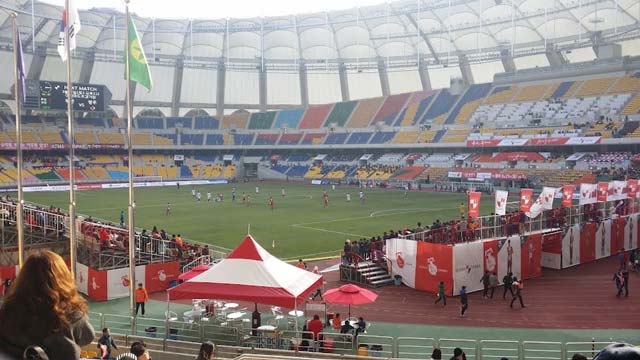 The sudden change would also cause a mass cancellation of bookings. It seemed like citizens of the Ilgwang area had also hoped to raise the recognition of their neighborhood too.
The change of venue was inevitable, given the need for better facilities to host the concert. Hopefully, with the change in the venue, the concert will be able to go off without a hitch. BTS will meet fans through the concert on October 15, 2022.