Who was inspired by a Pokémon?!
The BTS members love trying new looks, but sometimes their inspiration comes from the strangest places! Check out some of their past explanations for choosing a new hair color below.
1. Jin self-dyed his hair purple after his favorite Pokémon.
After playing some phone games, Jin was inspired by none other than the Pokémon Gengar to try out purple hair!
It wasn't enough to get it professionally done. In typical Jin style, he had to do it himself.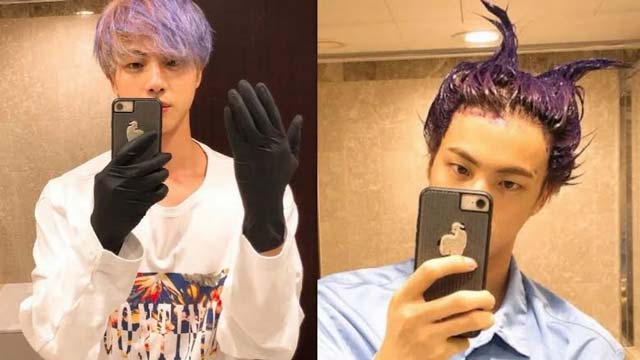 The end result left him with a unique gradient that ARMYs love to this day!
2. Jungkook's gold locks were no coincidence.
Jungkook almost broke the internet when he debuted his long, blonde hair for the first time.
Hilariously, it was just in time for the 2021 Golden Disk Awards!
Shining as bright as the award show's name, and the trophies they received, Jungkook's gold hair was the perfect addition…even if it was all because of good timing!
3. V spied on ARMYs to pick his new color.
During "Boy With Luv" era, V admitted that he chose bright blue after seeing some fan edits of the color on himself!
After seeing a photoshopped photo, like the one below…
…he actually brought ARMY's dreams to life with this stunning color soon after!
4. Jimin shared his cute reason to return to his roots.
ARMYs love Jimin's black hair so much that he's previously trended worldwide on Twitter after making the switch.
Jimin revealed that his true reasoning for doing it was to show a new side of himself that he hadn't shown in a while…
…and that he knew ARMYs were waiting for the return of the gorgeous look!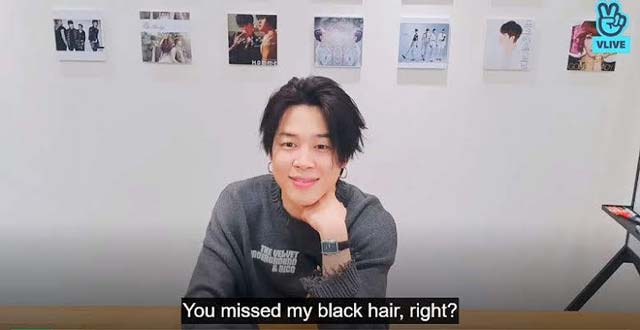 The results are in: This color on him is flawless!