They grew up!
Every year, BTS celebrates their anniversary by posing for family portrait photos. Check out their evolution from their first anniversary to their most recent!
1. 2014
Baby face alert! For their first anniversary, the members wore navy blue blazers to match their "Boy In Luv" school concept.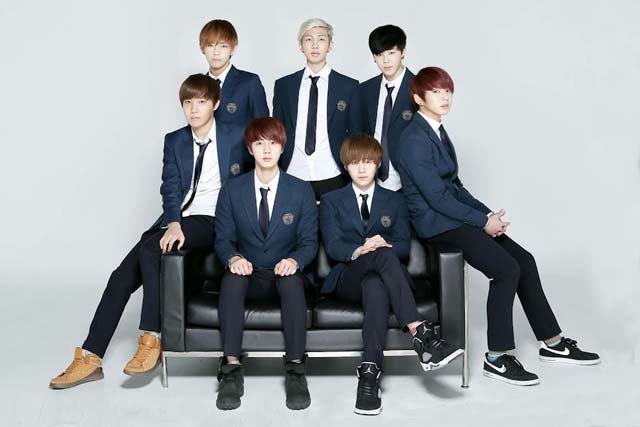 2. 2015
The following year, the members continued their classy visuals with matching black and white blazers and ties.
3. 2016
Sporting classic black suits in 2016, the members stood out against a white background.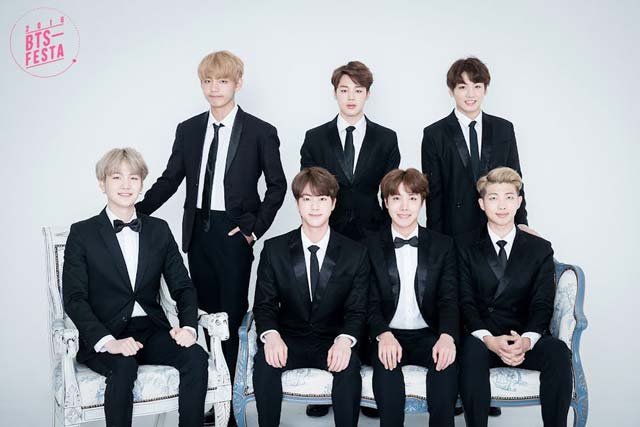 4. 2017
It's amazing to see the members grow up throughout the years! Rocking navy suits in 2017, they losing their baby visuals and transforming into young men.
5. 2018
"For family pictures, you gotta give it to the black hair-sonyeondan. Legendary," a netizen wrote. Though rare, all-black hair BTS is a sight to behold!
6. 2019
Instead of matching outfits, they went for a cool mix of looks in 2019.
7. 2020
Trying a bright pink and silk look, their fairy-like visuals were as bright as ever!
8. 2021
"All of them came out good. It brightened my eyes," a fan wrote, noting how their styles change but their looks never wither.
9. 2022
Most recently, the members returned to black hair in 2022! Years go by, but BTS remains a family forever.