Did you get it right?
BTS's Jin has just released his solo single "The Astronaut," and its music video is full of emotional symbols that portray his relationship with BTS and ARMYs. While fans were theorizing about specific scenes and the overall story of the video, Jin explained the exact plot in a press release video.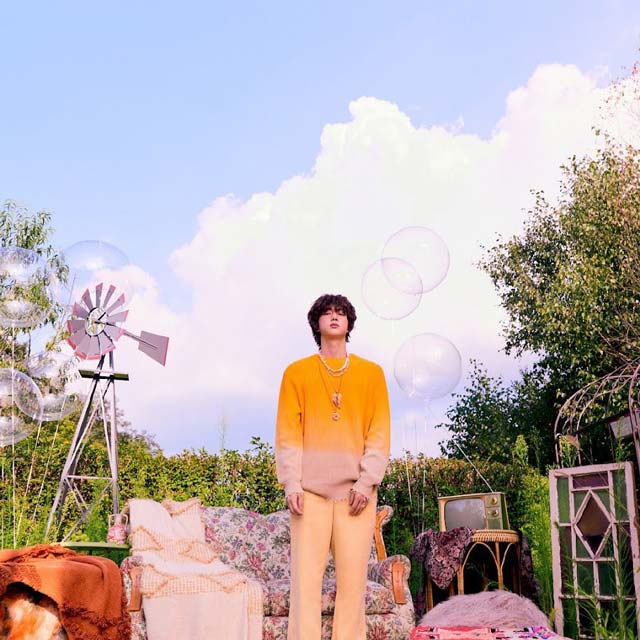 According to Jin, he plays an extraterrestrial being in the video. He crash-landed on earth after traveling in space for a while and was supposed to return to his planet. But when his ship finally came to take him, he decided to stay back for the people and the precious things he grew to love on earth.
디아스트로넛

🐹지구에 불시착한 저를 보실 수 있구요.
🐹다른 행성에서 온 제가 우주공간을 떠돌다가 지구에 불시착하게 되는 내용인데
🐹고향 행성으로 돌아가야 하지만 결국 사랑하는 사람, 소중한 것들이 있는 지구에 남기로 결심을 한 우주인의 여정을 담은 그런 뮤직비디오라고 할 수 있습니다 pic.twitter.com/8G27DPyMSK

— 🌬☁️•ᴗ•ᶠᴬᶜᴱ⭐🌙 ᵒⁿ ᵗʰᵉ ˢᵗʳᵉᵉᵗ (@VLifeToDo) October 28, 2022
The music video enveloped the storyline so well that fans understood it immediately. The connotations of Jin being an "alien" who found his home with supposed strangers is a hard-to-miss ode to the story of both BTS and ARMYs. The music video is a poignant reassurance that he is here to stay with his found family, and that was more than enough to open the floodgate of tears for fans who are preparing to see him off to the military soon.
so jin is from another planet or is he from the moon (i'm confused because of the articles in the newspaper)???

and he found ARMY on Earth.. and now it's his family and home…. the tears don't stop………. pic.twitter.com/9MCfy91Z1P

— Sel⁷ (@BTStranslation_) October 28, 2022
this video and song's symbolism about him leaving and coming back to us i just hope jin has been okay dealing with everything and knows that it's not just a symbolism we will be there just like the little girl waited for him to come home, he is our home too 🙁

— lau⁷ (@jvnggkuk) October 28, 2022