Megan Thee Stallion and BTS members took to the stage on the night of December 28 (US time) to perform the Butter remix on the second day of the Permission To Dance On Stage concert at the Stadium. SoFi lobby in Los Angeles.
As expected, the boys took the audience's breath away with their top-notch visuals as well as their charismatic performances.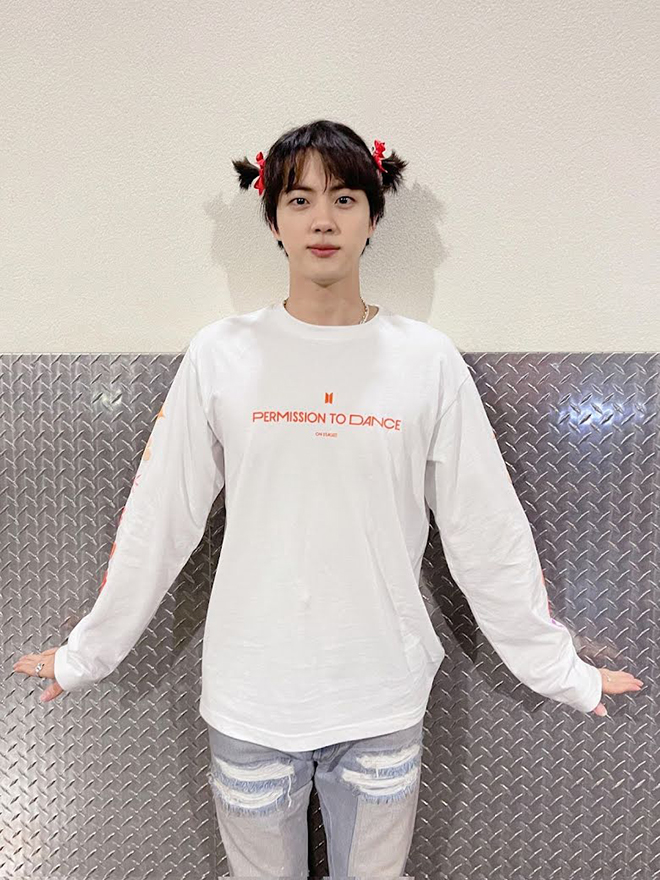 As BTS and the superstar rapper walked down the stage's catwalk during their performance, Megan made the "I love you" hand sign and stuck out her tongue.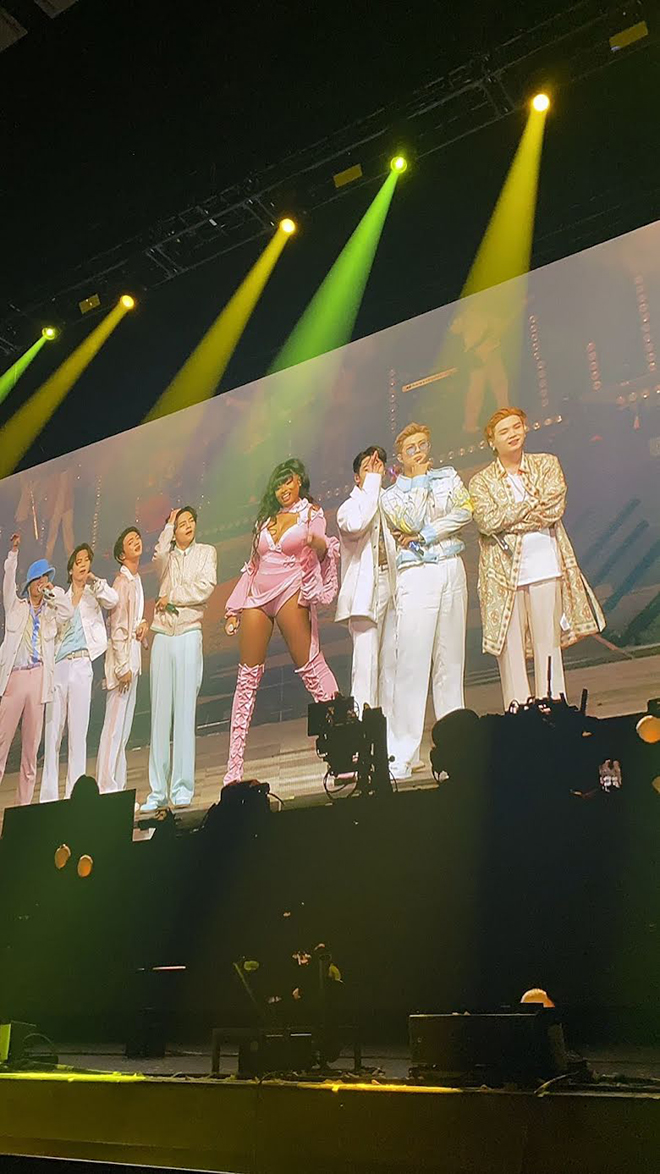 Megan's signature stickout has become her trademark, and fans of the rapper (known as Hotties) often imitate it.
Jin saw Megan stick out her tongue, he couldn't resist imitating the rapper. This is not the first time Jin has imitated Megan.
When BTS met the rapper during a trip to New York, Jin mimicked her pose in their group photo.
It seems that Hot Girl Coach's "magic" is working with Jin.