Representation matters.
BTS have had an incredible impact on people worldwide. For many, they've been the needed missing representation. One Korean-American man reflects on how the group helped him find a bridge between his Korean and American identities.
Joon Lee has previously shared his love for BTS, but he didn't always find them that noteworthy. He first heard of the group when they appeared at the 2017 Billboard Music Awards, but the ESPN writer initially didn't think much of their success in the United States.
Later, he heard of BTS's "Love Myself" campaign with UNICEF, but thought, "the whole thing sounded like corny home decor that reads 'Live, Love, Laugh."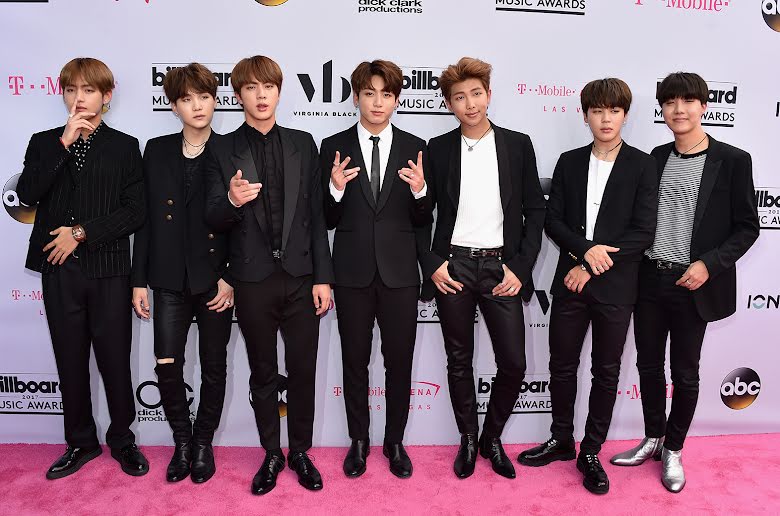 The turning point for Joon Lee was when BTS appeared on Saturday Night Live to perform "Boy With Luv" in 2019. He was fascinated how they spoke in Korean to foreign fans and how they, "tore down cultural norms in Korea about mental health." They broke stereotypes in a way Joon Lee hadn't seen before.
Joon Lee was born in South Korea but moved to the United States when he was only two months old. His family stayed in the U.S. after deciding that they would have more opportunities. But, it wasn't always easy for him.
As he tried to make sense of his identity as a Korean-American, he came up short.
I struggled to find role models that could help me figure out my place as both as American and a man.
— Joon Lee
He looked to American pop culture and sports for representation but even these didn't give him what he needed. Not until BTS.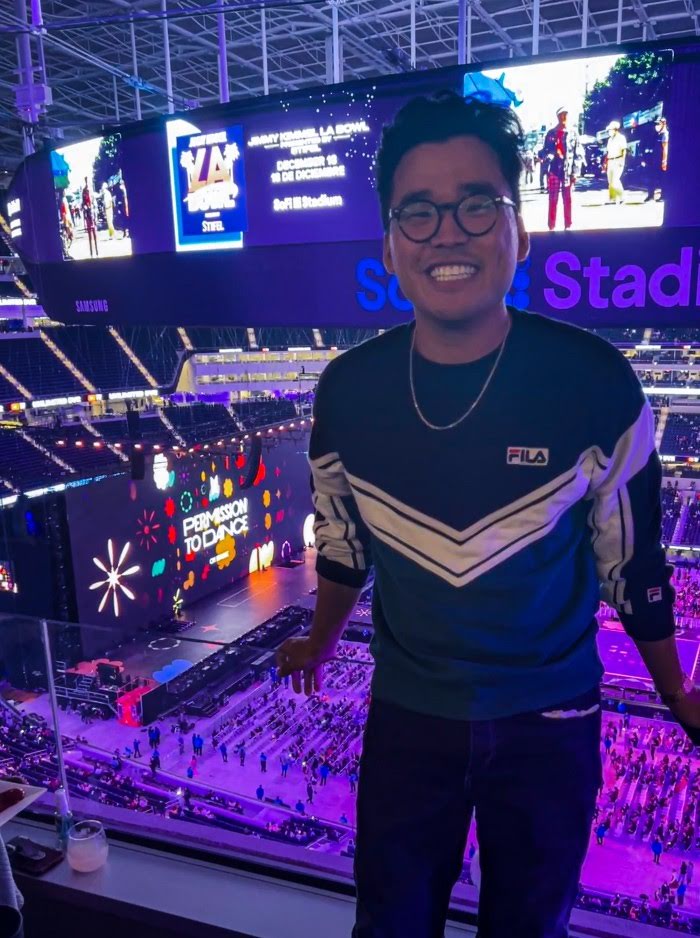 Joon Lee attended BTS's PERMISSION TO DANCE ONSTAGE at SoFi Stadium in November 2021 and, "marveled at its scale and diversity."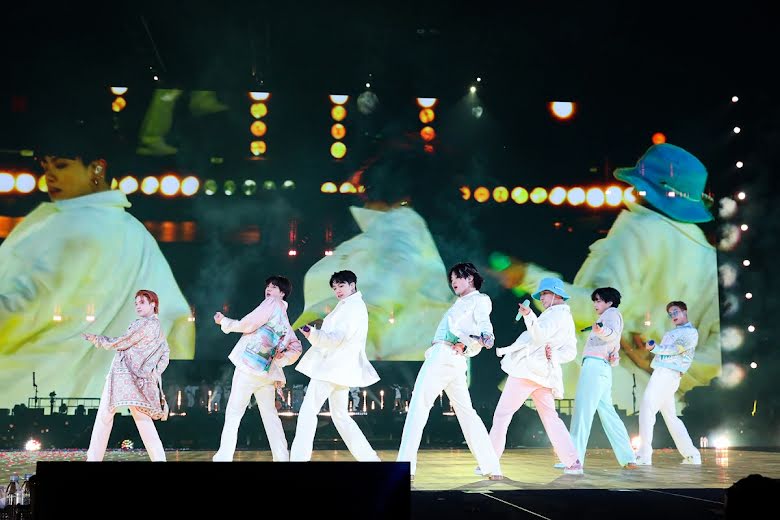 As he watched the representation he felt he needed as a kid, Joon Lee realized that is was never going to be enough. Instead, he need to listen to the phrase he had, "once dismissed as corny home decor." He needed to love himself.
Tears streamed down my face as I watched seven men my age sing in Korean to a sold-out crowd In Los Angeles recently. In a sea of flashing purple light sticks, BTS … sang their hit "Spring Day," while a crowd of 50,000 people of all ages, races, and hair colors chanted every word and followed the lyrics flashing in Hangul on the Jumbotron behind the band.
— Joon Lee