His life made his work stand out to RM even more prominently.
As an art connoisseur, BTS member RM has been vocal about his admiration of Korean contemporary artist Yun Hyong Keun for a very long time. His reverence for the artist seems to have crossed over the medium of visual art to the extent of affecting his worldview. And this influence is seen in abundance throughout the different aspects of his newly-released solo album "Indigo."
Yun's 1972 piece, "Blues," seemed to have an exceptional hold over RM's album from the start. From using the painting in the background of Indigo's album jacket
to calling his tracklist "10 Blues,"
#RM #Indigo Tracklist #10 Blues pic.twitter.com/TSKtO3fKs4

— BIGHIT MUSIC (@BIGHIT_MUSIC) November 24, 2022
RM made it clear that his understanding of Yun's work was a continuous theme throughout the album, even before the songs came out.
But he didn't keep his inspiration at the subtle level only. RM also named the first track of his record "Yun." The hypnotic track reflects Yun's belief, "To live most beautifully means to survive after experiencing extreme suffering and hardship."
He always said you have to be human first/ Don't try to do art, just have fun, savouring all the sorrows and joys of life.
—RM, "Yun"
RM has derived this lesson from Yun's life, which was marked with tremendous hardships. He lived through the aftermath of Japanese colonial rule in Korea, the Korean war, and the postwar dictatorship era. Throughout his life, he fought for his rights and had many close encounters with death and imprisonment.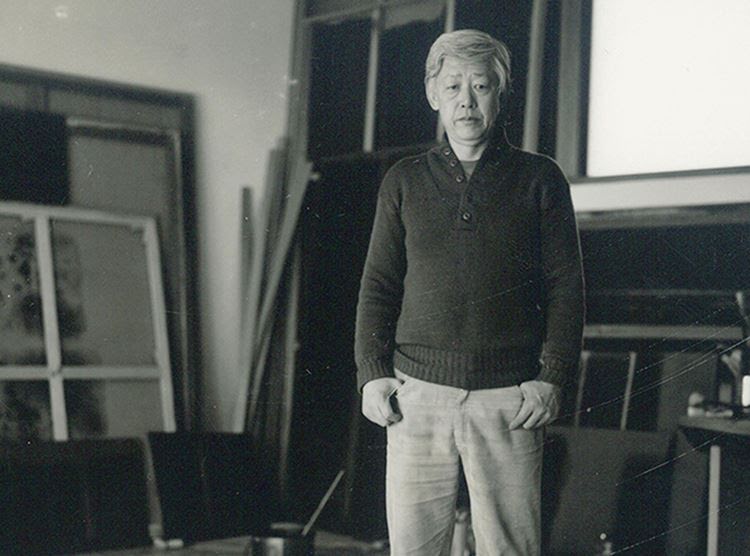 RM found Yun's courage as respectable as his brush. Even while living through constantly turbulent times, Yun still made art, and that fascinates the BTS leader to no end.
In his time, people were starving and there was art, but most people were [focused on getting] food and [the need to] survive…I could never imagine how they could think of art at those times – [through] the wars, the fights, the politics. That's why I have a big respect [for] especially him. He never bowed down to the bad things.

—RM, New Musical Express
The very reason why RM chose to highlight Yun's work and words in his solo album was to spread the artist's message to the world. He admitted that he wants to "be an ambassador of him 'cause I'm in his debt."