On November 19, 2023, various videos and posts about BTS' Jungkook's GOLDEN Album Listening Party at (Le) Poisson Rouge in New York, went viral on social media.
Fans reportedly observed that attendees were dancing to BTS songs instead of the GOLDEN singer's recently released tracks from his debut album sparking a divided reaction on the internet.
Jungkook recently released his debut album GOLDEN on November 3 and has been actively engaged in promotional activities. As part of the promotions, several GOLDEN live-streaming parties have been organized in New York and other locations worldwide.
As soon as the fans saw the viral videos they expressed frustration as they allegedly noticed that only a few songs from Jungkook's GOLDEN were played with the majority being BTS songs. They took to social media to voice various opinions on the matter.
Not every event can be ot7
They have to be serious sometimes please!!
It's literally his debut.. it's getting frustrating how they only remember him when they have to use his achievements!!!

— jungkook ³ᴰ.ˢᵉᵛᵉⁿ ᵇʸ ʲᵏG⃟O⃟L⃟D⃟E⃟N⃟ (@SaniyqT77028) November 19, 2023
"They made it about BTS instead of GOLDEN": Internet divided as they feel party was for the Jungkook and not for the group
They told you Jungkook covered all expenses of NYC ans LA listening parties for Golden but they didn't tell you they made it about BTS songs instead of Golden tracks and even played all other members solo songs. This is why this fandom doesn't deserve sh!tpic.twitter.com/1HnVdgf7o2

— ☂ (@stillwjungkook) November 19, 2023
The clip from Jungkook's GOLDEN album release party in NYC was uploaded on the YouTube channel M Ross Media. Fans reportedly observed that several BTS songs including Life Goes On, Permission to Dance, The Astronaut, Love Me Again, Save Me, and Dynamite were played at the party while attendees continued to vibe with them.
They also reportedly noticed that only a few songs from Jungkook's GOLDEN including 3D (feat. Jack Harlow) and Standing Next to You were played, along with Euphoria.
Many fans commented on the fact that Jungkook sponsored and covered all expenses for the New York and Los Angeles Golden Listening parties.
Instead of promoting tracks from his album, they allegedly played BTS songs and solo songs from other members. Fans expressed frustration considering the event was dedicated to Maknae's album, not BTS.
While some fans were satisfied with BTS and OT7 songs, expressing enjoyment of jamming to other tracks the majority felt that individual parties for each member should be solely dedicated to them.
As the place reportedly played songs from other artists at an event dedicated to the golden maknae was considered disrespectful by fans. The golden maknae funded the entire event and it left fans frustrated as they felt he was being leeched off.
Check out how the internet is divided regarding the GOLDEN album listening parties in New York reportedly playing BTS songs instead of the Seven singer's songs.
golden release party but playing other members' songs I've finally seen it all

— GOLDEN👑win (@backingJJK) November 19, 2023
Honestly this is the most disrespectful thing I ever witnessed! I am sorry for all the JK fans who were looking forward to enjoy a GOLDEN night which was again turned out to be all about OT7 and JK gave his name for it.

— 👑 JK's Dungeon Girls Sue 💫 (@LeLu0211) November 19, 2023
I was really upset when I saw the video. Why wasnt the party focused on playing all the songs from Golden and JK's songs. It's his night and they should have given him their all! He doesnt deserve this unfair treatment.

— Marilynn16 (@marilynnkhoo) November 19, 2023
How hard is it to support OT7 equally, they 💜 Us equally. Even Your Fav says OT7 or nothing gosh, this is why people see Army's as toxic Or you think your fav loves you more that BTS. Stop posting or saying things that you are not 💯 sure of.

— Nahomibold (@nahomibold) November 19, 2023
I can't stand this anymore, it's the last straw and jk is still paying with his own money to be disrespected, because they don't understand that this group is already in decline.

— 𝒢𝑜𝓁𝒹𝑒𝓃📀𝒷𝓊𝓃𝓃𝓎✨𝒥𝓀✨ (@Golden_Jk9701) November 19, 2023
.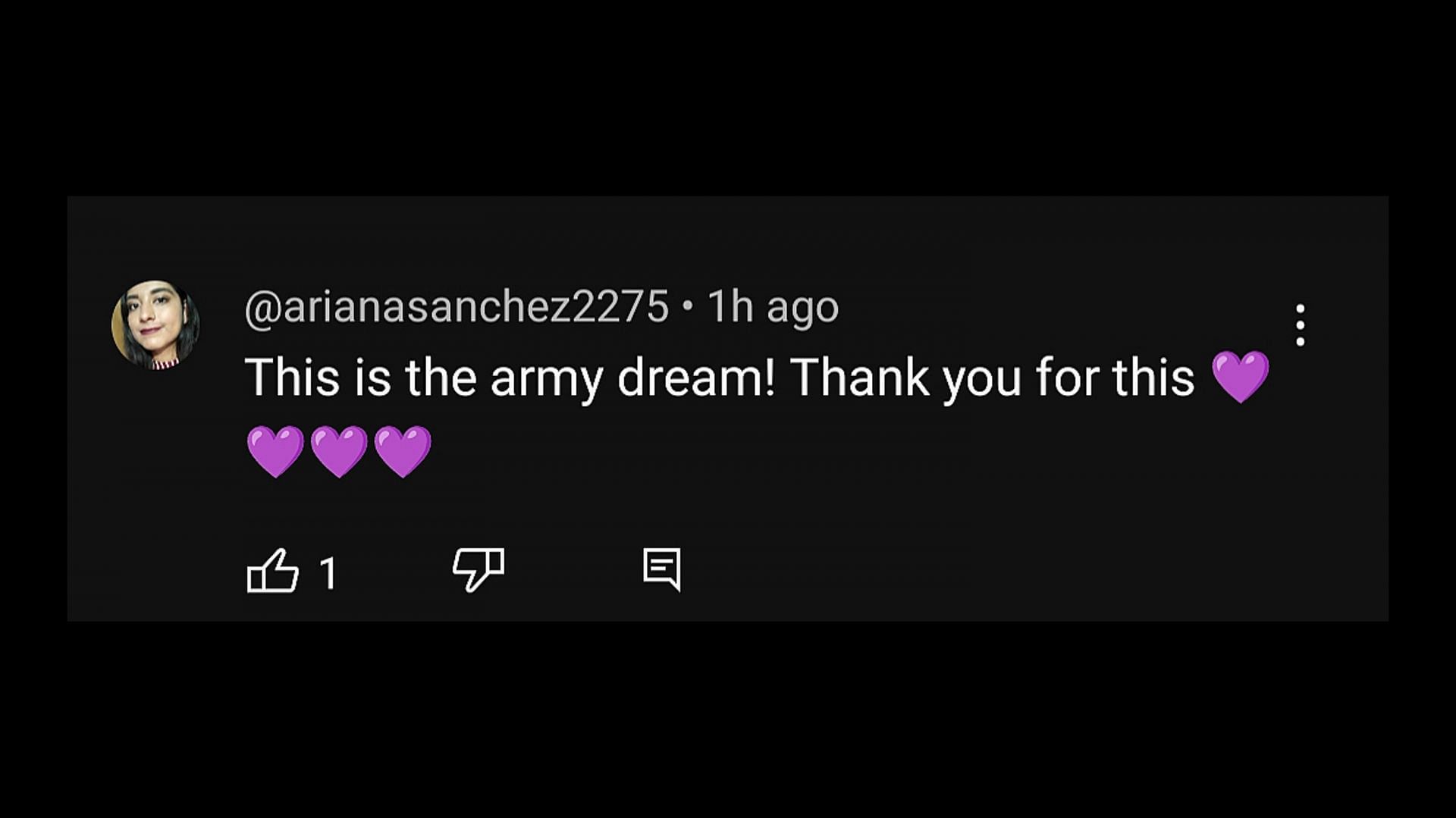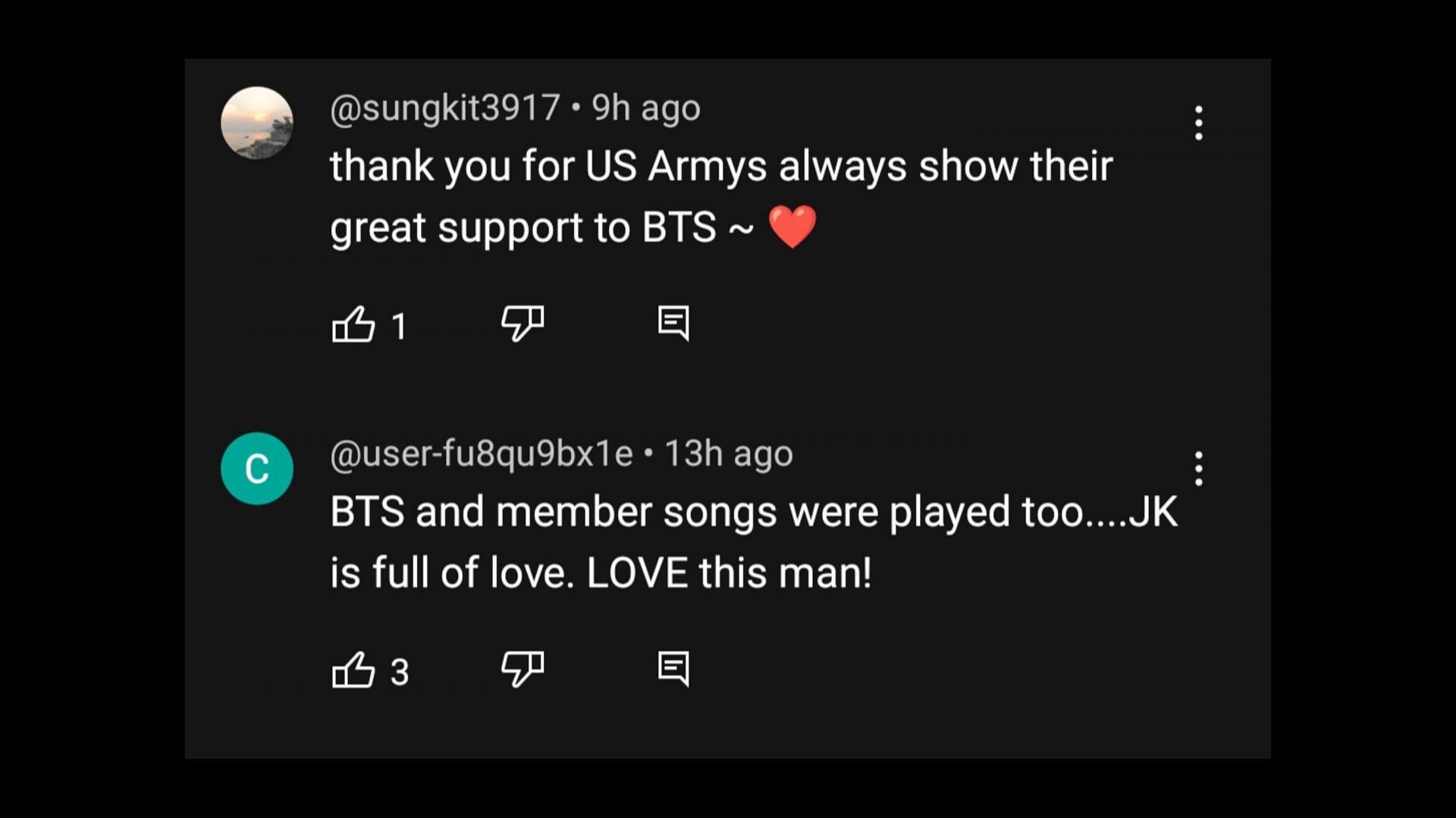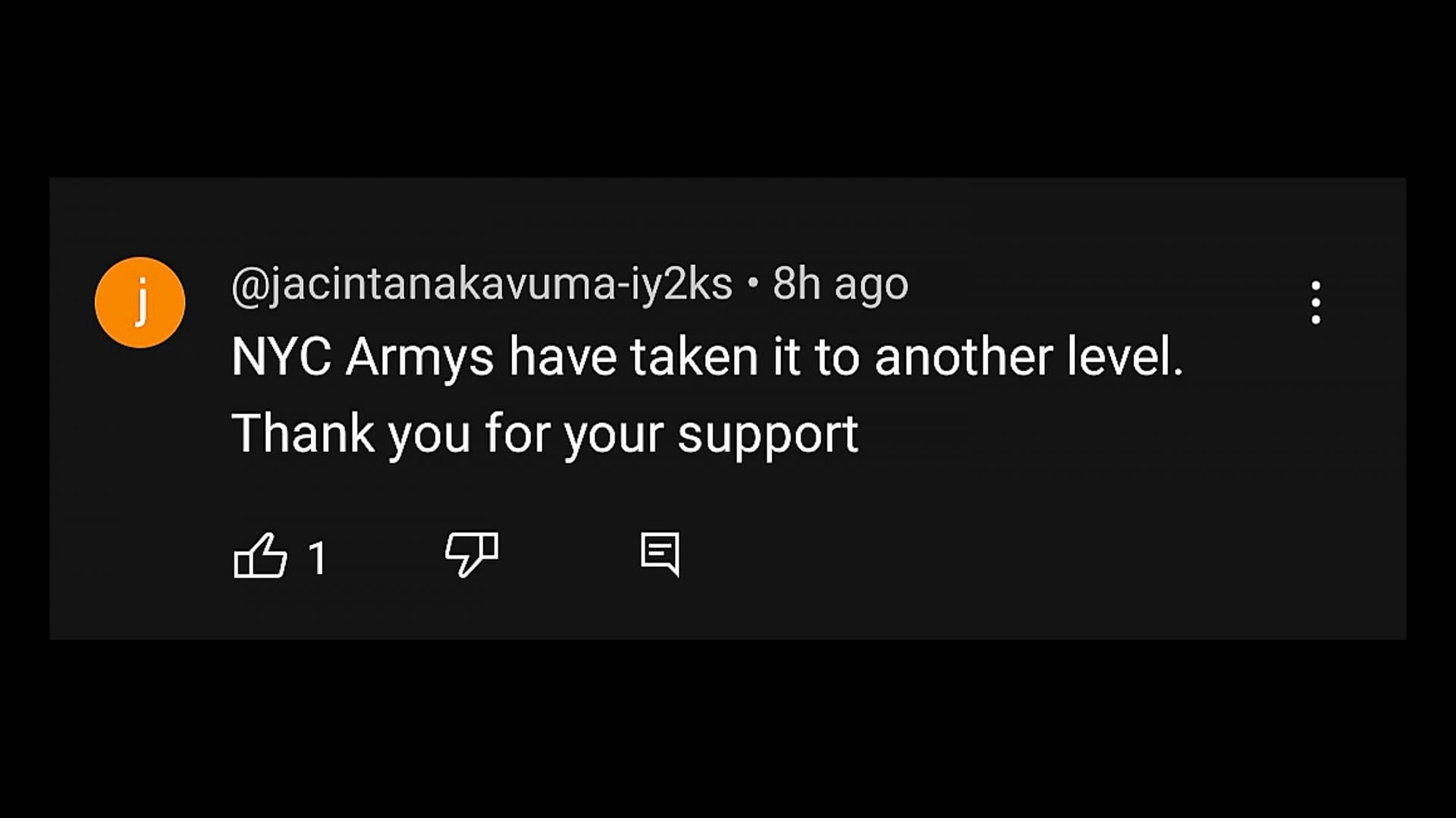 Fans expressed disappointment on social media, while some believed that playing a few OT7 songs wouldn't do any harm. The internet is divided on the GOLDEN album listening parties in New York with reports of them playing BTS songs instead of focusing on the Seven singer's tracks.
Some fans also criticized those present at the event for not voicing their concerns.