Jin loves and pampers J-Hope with all his heart, but why would J-Hope bring this to the public's table?
Since the BTS members opened their own Instagram accounts, fans have been closely following the boys' activities on the platform. Apparently, Jin is not very tech-savvy, so it took a long time to learn the features.
When he knew how to text directly, he immediately went to text-Hope. Unexpectedly, J-Hope brought this up to share!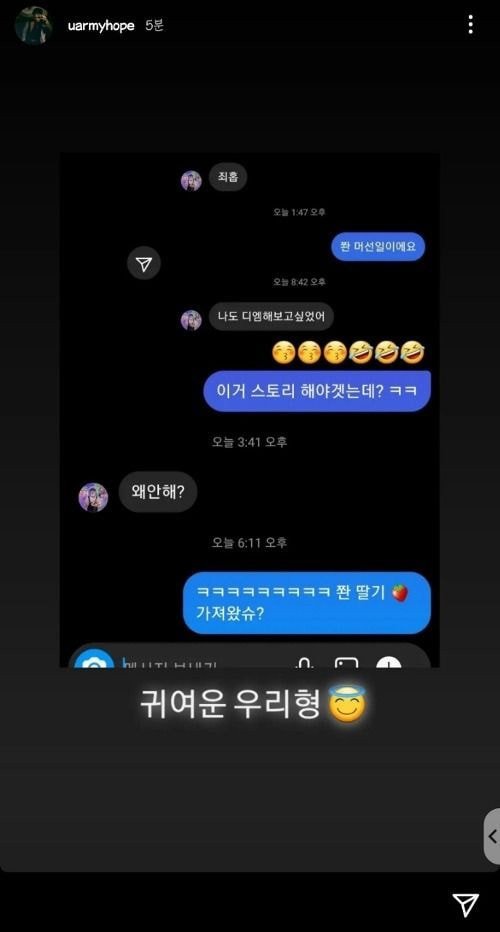 Jin: J-Hope
J-Hope: I'm here. What's going on?
Jin: I also want to send a direct message
J-Hope: (smiley) I think I have to post this on my story
Jin: Then do it
J-Hope immediately posted on the story with the caption, "Our lovely hyung".
According to ARMY, Jin also accidentally discovered how to "like" an Instagram post when zooming in on a photo, but still doesn't know how to crop a photo or post a story.
ARMY also noticed that Jin didn't know how to respond to comments either.
Netizens are getting too excited about this:
– Jin is so cute I'm dying! At first, I thought he was a serious young man, but I didn't know he was this soft!
– Both are adorable!
– It's just that he wants to send a direct message! Oh my gosh, how cute!
– Jin, if you need to learn about Instagram, I will teach you for free. If you want to try the direct message function again, feel free to message me!
It's just a small story, but it shows how close the BTS members are, ARMY!