Recently, j-hope's sister shared some moments in Hawaii – where she and her family have been resting with j-hope in recent days. Besides, Jiwoo also shared her happiness about her precious vacation with her family, but there were also negative things that happened when Jiwoo went to LA alone – that was яα¢ιѕм.
As we all know, j-hope and his family had a wonderful vacation in Hawaii as j-hope had the second longest vacation of his career. In addition to his parents, j-hope's older sister – Jiwoo was also present on this trip.
j-hope shared some moments when he had fun in Hawaii…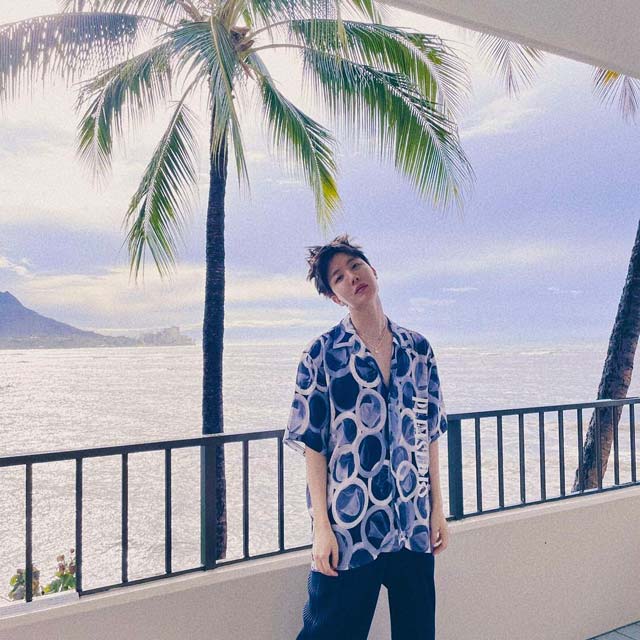 Just like his younger brother, Jiwoo also posts pictures taken by his mother in Hawaii. j-hope's family was staying at the Honolulu hotel.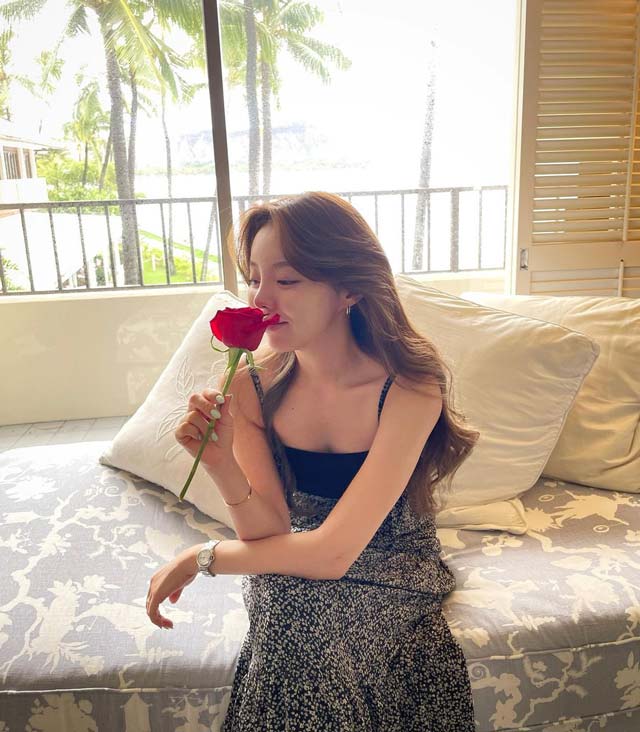 Jiwoo
and the film photo taken by j-hope…
Besides, Jiwoo also took the time to answer some questions from ARMYs on her personal Instagram account. Jiwoo was very happy to have a vacation with her family in Hawaii after a long time and because of her and j-hope's busy work.
However, in a story, Jiwoo also shared that she felt quite scared when she came to LA alone and she will never go to LA alone again. Specifically, the reason that Jiwoo gave was due to the staff at the LA's airport.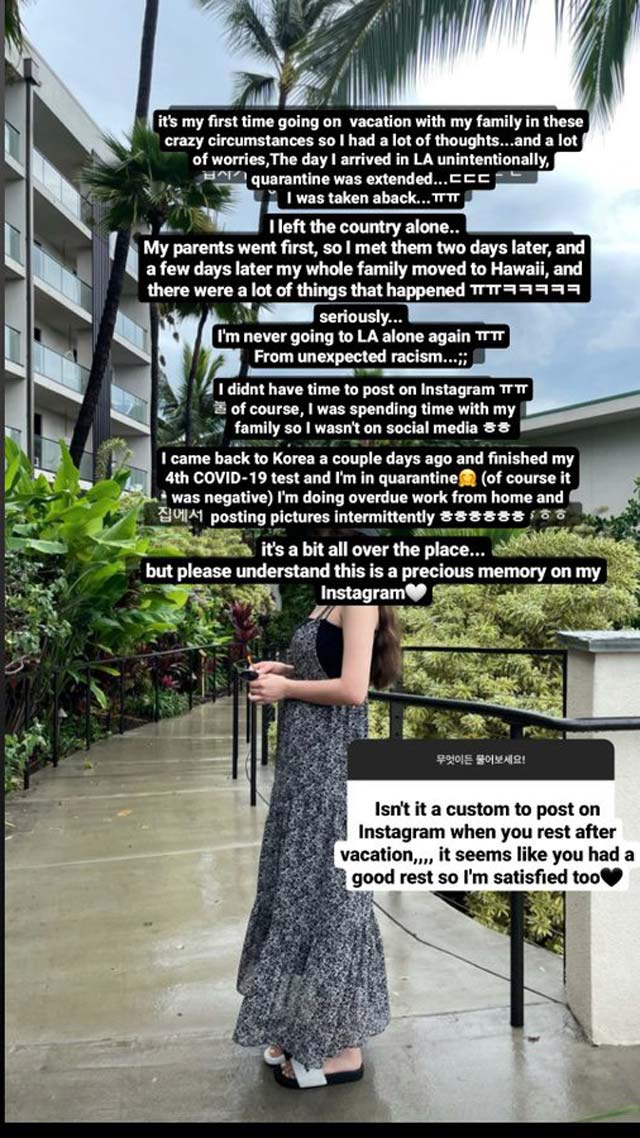 In addition, on another story page, Jiwoo also shared more specifically about the incident. She said that she came up with the idea for the trip herself without any guide and that all communication was done by her from plane tickets, car rentals, restaurants, hotels…
But to get this trip, she really had to go through soṃệẗḧing bad. An airport staff at LA airport didn't let her board the plane to Hawaii and her unscathed document didn't pass. Even though it's the same to her family document but the staff insisted on rejecting with cold-hearted "no" saying.
But Jiwoo still tried to go and finally, she passed after getting approval from another staff. She said that it is unforgetable memory and it was so embarrassed and shame.
It was because of this rather bad experience that Jiwoo said that next time she won't go to LA alone. The trip could have been more perfect when Jiwoo didn't encounter this situation.
This does not seem to be a story that only Jiwoo has encountered, but even her younger brother and BTS members have been victims of many times.
Luckily, Jiwoo was still able to go to Hawaii and enjoy the trip with his family and j-hope!