BTS' Jimin is a male idol with many talents and skills, all of which he perfected at a very young age.
Some time ago, fans were impressed to learn that during his school years, Jimin participated in a lot of physical activities, including football, tennis, billiards, kendo, taekwondo, hapkido and various dance genres… and still managed to maintain perfect grades as a top performer in her class and the whole school.
In the latest Run BTS! titled Fly BTS Fly , the members took an aerial yoga class. And as expected, Jimin stood out with his exceptional performance.
He received a lot of praise and admiration from ARMY for how easy it was for Jimin to master the poses, while the other members found it difficult.
Jimin did so well that Harper's Bazaar magazine published an article praising his flexibility and physical strength in the exercise. The source pointed out that Jimin gave a successful and elegant performance in the "Tinkerbell" pose thanks to his body control and versatile skills gained from his modern dance experience.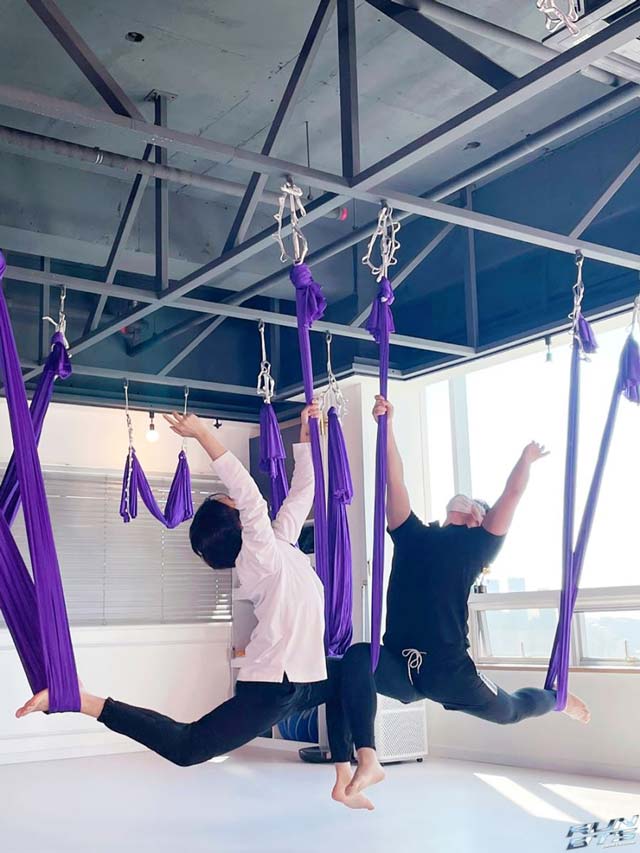 "I admire his past in dance, even sports and martial arts. It contributes well to Jimin's core strength, top level skills, flexibility and energy" – a resident Netizens expressed.