Jimin's update not only reassured ARMY but also excited for many reasons.
Jimin BTS is finally home!
At the end of January, BigHit announced on Weverse that Jimin was infected with Covid-19. According to the announcement, Jimin suddenly had a stomach ache along with a mild sore throat on the afternoon of January 30. So he went to the emergency room of a nearby hospital and got a PCR test and other tests.
Then, the doctor discovered that he not only had acute appendicitis but also had Covid-19. He had appendix surgery on the morning of January 31.
"According to medical staff, the surgery went well. Jimin is currently resting and recuperating," the statement said. "He is expected to be hospitalized during this time for a combination of Covid-19 treatment and appendectomy. He is currently having a mild sore throat but his condition has improved."
Upon hearing the news, ARMY was extremely worried. They have taken to social networks like Twitter, TikTok and Instagram to share their great love and support for Jimin, wishing him a speedy recovery. On Twitter alone, "Jimin Jimin" and "#GetWellSoonJimin" surpassed one million posts per day.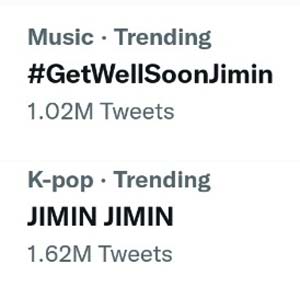 Jimin also constantly reassured ARMY. He updates Weverse every few days to let ARMYs know about his recovery.
"Everyone, you must be very nervous? I am recovering very well," wrote Jimin.
"Sorry for making everyone worry. But I think I'll be home soon! I am recovering well and eating three meals a day. Please wait for me. I will get better and come to everyone immediately" – updated Jimin.
On February 5, BigHit announced the good news that Jimin was completely healthy. He was finally discharged home. Jimin didn't show any abnormality while at the hospital. He recovered from Covid-19 and his wound recovered well.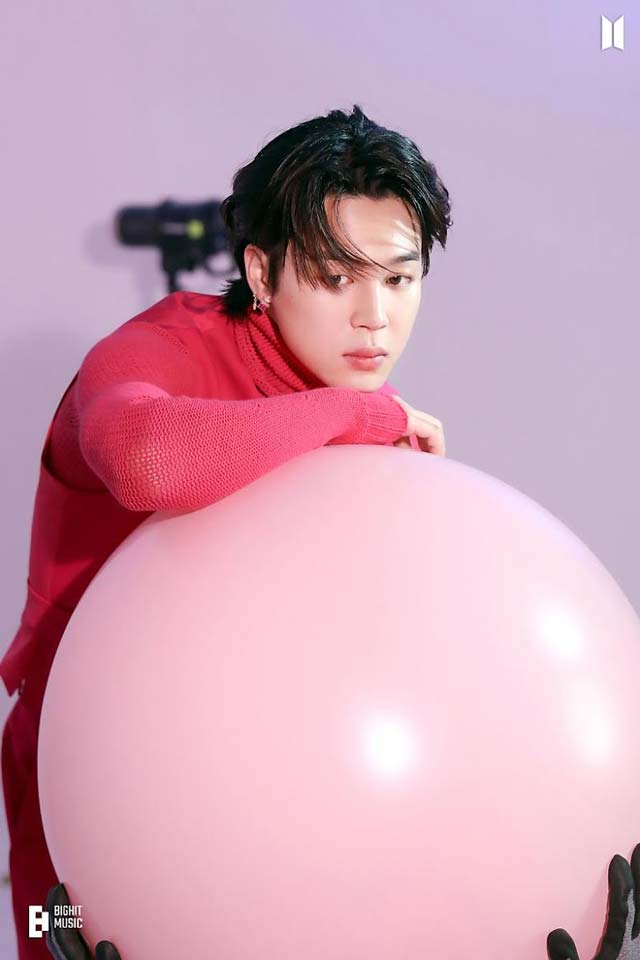 As promised, as soon as he got home, Jimin rushed over to ARMY! He updated Weverse for the first time after recovering from his illness with a lovely photo with the caption "V" on his cheek.
"V" may be a symbol of victory but ARMYs can't help but think it's about BTS member V. V is Jimin's soul mate after all. He regularly checks on Jimin's health and also updates ARMYs.
V also posted a similar photo
"Honey says he's been looking at the sky for 7 hours. The sky is beautiful today," wrote V.

But there is another member who is especially excited when Jimin comes home. Literally, no one could be happier than his roommate when Jimin got home. Who else but J-Hope!
"Here is Jjyamanie," commented J-Hope.
J-Hope is, as always, the biggest fan of BTS. We can count on you in the first comment.
J-Hope's excitement didn't stop there. Before that, he greeted Jimin on Instagram…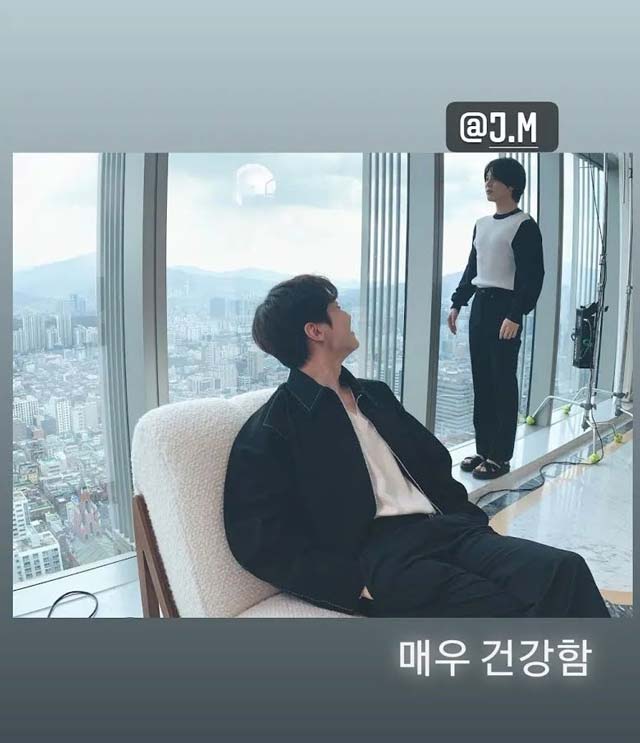 "Jimin is very healthy," wrote J-Hope.
ARMYs are ecstatic with Jimin's new update:
– Looking at the picture of baby Chimchim, I suddenly feel healthy! Welcome home!
– Savage love!
– V has just been infected with Covid19. Surely Jimin wants to promote the spirit of best friends. Let's be healthy together!
– In times like this, I can see how much the BTS members love each other. So warm!
vWishing BTS good health and reunite soon!