BTS' Jungkook isn't the only member to make fans go wild at Permission To Dance On Stage concerts by showing off his abs. Jimin also drew attention when revealing some "flesh" here.
When the group performed the song ON , they looked like rock stars while holding the drumsticks and performing the choreography. Plus, there's one thing fans can't take their eyes off of: Jungkook and Jimin show off their slim bodies in see-through white mesh tops.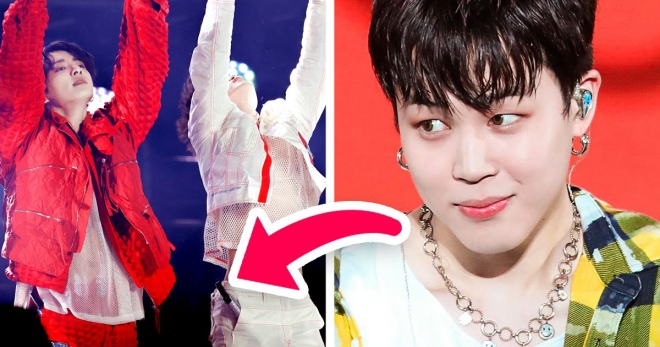 If that wasn't sexy enough to make fans go wild, the moment Jimin's shirt was pulled up, just enough to show off his tiny waist did it!
On social networks, fans praise Jimin for having a wonderfully proportioned waist that perfectly matches his slim body. Even, many people claim that he did it on purpose, to seduce ARMY!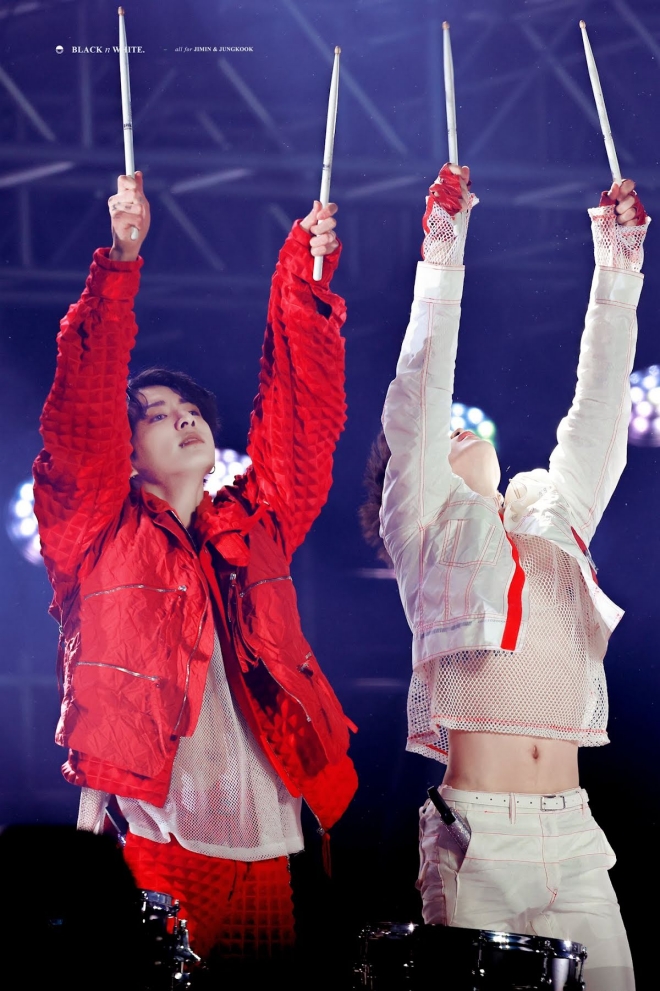 "Oh my gosh, look at Jimin's waistline" – one fan commented.
Another fan wrote, "Jimin's amazing waistline is undeniable."