These 2 idols receive special love from the public for always bringing positivity every time they appear.
Recently, a famous Korean online website Instiz has announced the results of a survey from netizens to choose their favorite male and female idols among the groups under the company HYBE. Jin BTS and Kazuha LE SSERAFIM have become "King" and "Queen" in the hearts of fans.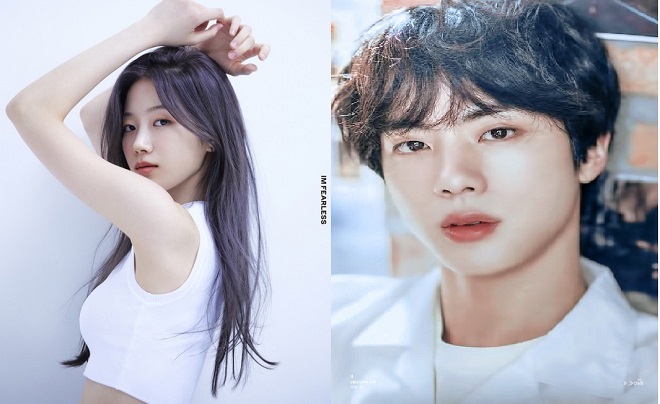 The two are also known as visual members of groups under HYBE. Jin and Kazuha's faces are praised by netizens for being naturally beautiful and innocent. Accordingly, both idols bring out spring vibes. Instiz added that "Perfect faces like this only appear once every 1000 years".
In the comments section, the idol duo was widely agreed that they really deserve to be chosen as the netizens' favorite HYBE idol: "I've never seen anyone around me hate these two. ".
Jin BTS and Kazuha LE SSERAFIM are both famous for their outstanding visuals right after their debut, along with the positive energy that these two idols bring to fans. They are also famous for their nice personality, hard work and always trying to get better in their career.