If you're a fan of the biggest boy band in the world, then you should know exactly who we're talking about. Kim Seok Jin, better known by his stage name Jin or "global handsome".
With the ownership of the largest fandom in the world, it comes with the fact that many fans around the world can only dream of one day having the opportunity to meet this K-pop idol.
Many are also curious about Jin's current relationship status, past dating rumors and his ideal type of woman.
"You only live once, but if you do it right once is enough" – Jin frankly declared.
Over the years, many people have wondered if there has been a girl lucky enough to be targeted by the BTS members.
Unfortunately, there is no confirmed answer. In most of the interviews, the group was asked about their current relationship status.
The boys responded by sharing that they are currently single while focusing on music and due to their busy schedules, it is difficult to date.
The paparazzi even tried to track down each BTS member, however they discovered that BTS spend most of their time together if not their friends and relatives instead.
Therefore, it is safe to assume that Jin is currently single and has never confirmed any relationship in his career.
However, let's find out more about Jin's dating rumors
1. Blackpink's Jisoo
Blackpink is currently the biggest girl band in the world. The group debuted in 2016 under the management of YG Entertainment.
Due to the popularity of Blackpink and BTS, group members are often "assigned" to each other.
Jisoo and Jin often go together because they are both the oldest members in the group.
The two are also known as the "visual" of the group thanks to their incredibly beautiful visuals, completely in line with Korean beauty standards.
Some fans even call Jisoo the "female version" of Jin because the two have very similar personalities.
Over the years, the two have not had much interaction except for music shows.
In 2017, Jisoo was the MC for one of these shows and had the opportunity to interview BTS.
During this interview, ARMY noticed how cutely Jin sometimes looks at Jisoo.
Jisoo even sang a part of BTS' Spring Day song and impressed Jin.
2. Irene of Red Velvet
2017, Jin, Irene of Red Velvet and EXO Together Chanyeol MC for the program Gayo Daejun of KBS.
In their press photos, many noticed how shy Jin is around Irene. This is strange because Jin is known to be very confident.
This led many BTS and Red Velvet fans to believe that Jin may have had a crush on Irene to explain his strange behavior.
Jin was so awkward around Irene that he even made Chanyeol laugh.
3. Lee Guk Joo
In 2015, Lee Guk Joo and Jin were entangled in dating rumors after comedian Jo Se Ho openly shared that Lee Guk Joo's boyfriend looked like a handsome K-pop idol trainee.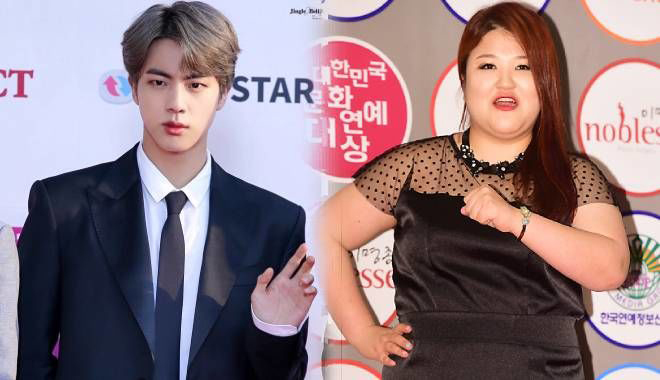 This leads many to believe that the comedian's boyfriend is none other than BTS' Jin as he is known to be extremely handsome.
Especially knowing that the two are close friends and Jin finds Lee Guk Joo's body type attractive.
During her appearance on Radio Star, Lee Guk Joo brought up the situation she is facing. While the comedian explained her side of the story, host Hong Suk Chun came to the rescue to confirm that Lee Guk Joo's boyfriend doesn't look like Jin
4. Mamamoo's Moonbyul
Mamamoo's Jin and Moonbyul were both born in 1992, which makes them both members of the "92 club".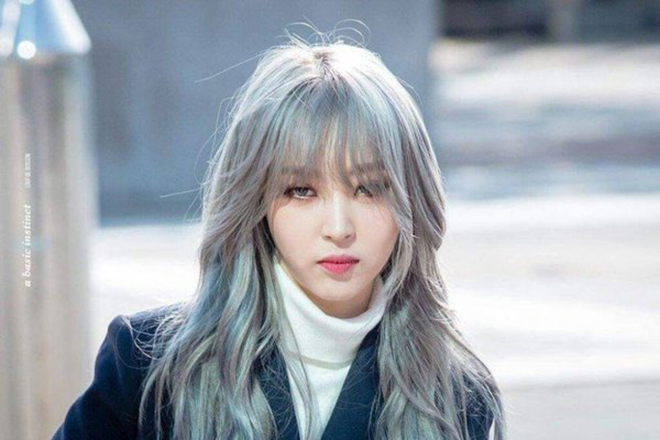 That's why Jin and Moonbyul are both very comfortable around each other and are even known to be extremely close friends.
Moonbyul even shared that the two sometimes meet privately to hang out and are often excited when they meet on stage, during music show performances.
Although, many people have always suspected that the two are more than just friends, but they have not confirmed anything other than just being friends.
5. Twice's Dahyun
Like Jin, Dahyun is known for being extremely confident and funny. The female K-pop idol is definitely not afraid to be herself in front of many people.
During the 2018 KBS Music Awards , Jin and Dahyun had the chance to work together as MCs and they couldn't be cuter together.
Many people admired the way Jin looked at Dahyun as she spoke and found her reaction hilarious when the BTS member suddenly threw confetti in the air and landed on Dahyun.
6. Twice's Nayeon
BTS and Twice are both extremely popular and cult groups in Korea.
Due to their popularity, members of both groups are often paired together. Jin and Nayeon are also "pushed boats" by many and are called with the compound name "Jinayeon".
However, the fact is that the two have never interacted with each other, apart from a short time in music shows. Here, fans find their cute personalities the perfect match for a possible relationship between the two.
7. LABOUM's Solbin
Solbin has been an MC for Music Bank for almost 2 years. In 2018, her time as MC ended
Near the end of the broadcast, Jin decided to come over to tell Solbin that she did a great job.
This cute moment quickly caused controversy after what Solbin did afterwards.
After Jin left to let Solbin finish his broadcast, Solbin quickly said goodbye to fans and ran out the door to call Jin cordially.
In South Korea, it is considered disrespectful to talk intimately with people who are older than you.
This action made many fans extremely angry when Solbin left without letting the idols stay to congratulate him.
She also didn't seem to care much for the fans watching the live broadcast, which annoyed many.
Realizing her negligence, the female idol took to Instagram to apologize for her actions.
Jin's future wife standard
According to the profile, Jimin is still unmarried and has never been married. Currently, Jin is still single.
Everyone has an ideal person. Many celebrities avoid their sharing to prevent dating rumors or hurt people who don't fit the description.
However, BTS never shy away from sharing what they look for in an ideal life partner.
Thereby, fans know exactly what Jin looks for in an ideal girl:
Likeable, friendly, understanding, responsible, sincere, calm and cheerful.
Some delicious cooking skills.
Cute rather than sexy.
Someone who was like his second mother, getting along well with his mother.
A bit clumsy and stubborn. The body has curves.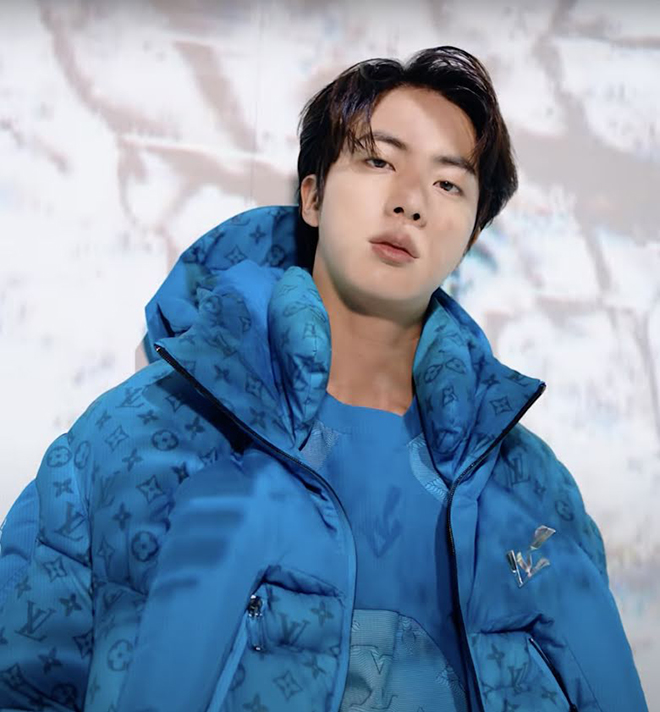 Puppy eyes. An anime lover and Disney princesses. Outward.