Somehow, the perfect gift for this chaotic couple! It is true that only super close friends dare to give each other gifts.
Thanks to Jin, the birthday celebration started early with J-Hope!
Not only was Jin the one who sent J-Hope the first happy birthday message, he also thoughtfully prepared birthday gifts in his style! First, as "Strawberry President", he had to give some delicious fruit.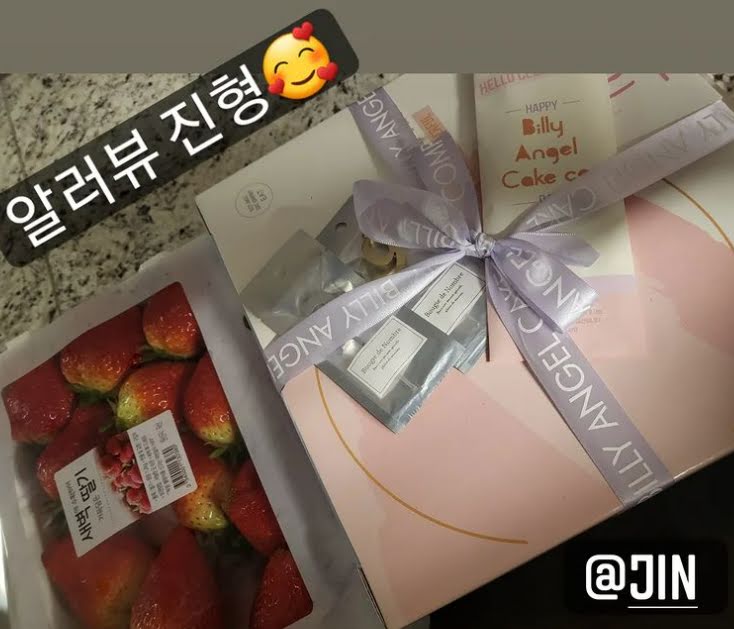 "I love you, Jin hyung" – J-Hope happily boasted.
Showing off the gifts on Instagram, J-Hope then revealed more birthday cakes Jin bought from Billy Angel Cake.
"Faster than anyone, different from everyone…" – J-Hope captioned.
However, it's not just any cake! The "Variety Pack" cake comes in a range of flavors, retailing for $57 (and yes, sold out now).
Finally, the funniest, most unexpected, and most Jin birthday present: a golden toilet bowl scrubber!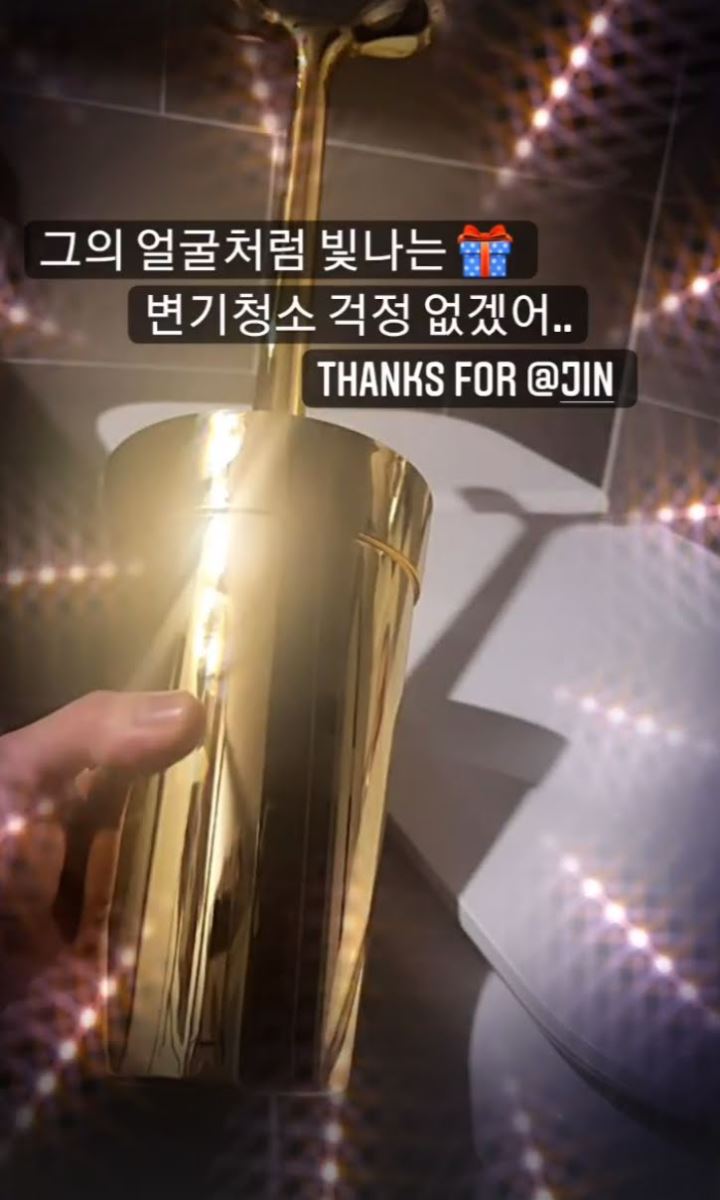 "A gift that shines like his face. No more worrying about cleaning the toilet," exclaims J-Hope.
In fact, this is an expensive item from Alessi, costing up to several hundred dollars and varies by place of purchase.
Finally, to complete the chain of gifts from Jin, J-Hope uploaded a photo that looks like a screenshot of him opening Jin's present with the filter repeating over and over again making it look just as chaotic as the two of them!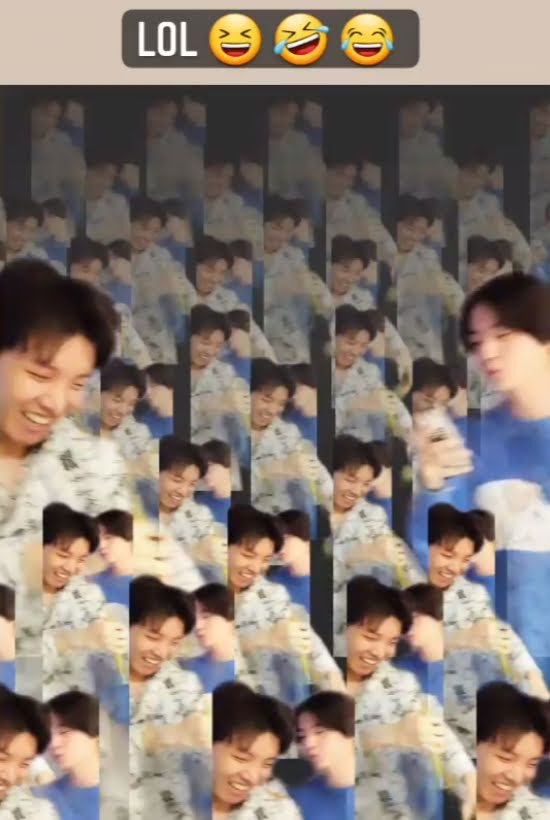 ARMY can only laugh at Jin's gifts:
– Really? What do you eat that is so salty, Jin?
– Can not imagine. But the more I think about it, the more it makes sense haha
– Another proof of BTS's super closeness. But normally, if you give them like that, they'll probably face each other, but there's no such thing as such a ridiculous joke.
– Two comedians meet. Laughing since morning.
Can't wait to see what the other members will give J-Hope!