In 2018, BTS members had a fan signing session organized by the Puma brand, which the group was then brand ambassadors for.
Many fans attended the autograph session, asked for autographs and had time to talk with their idols after many days of anticipation.
While signing autographs, because the next fan hadn't arrived yet, Jin had time to rest and relax.
Immediately, the fans sitting below discovered that Jin was free and called Jin's name and shouted, "So handsome!".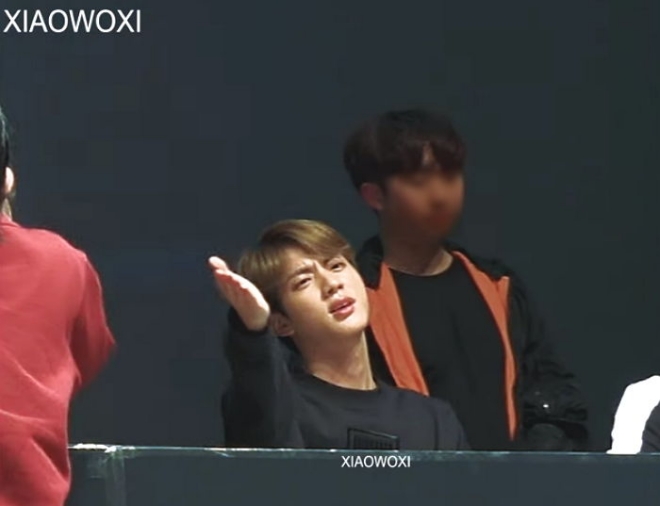 The special thing is that after being praised by fans for being handsome, Jin has taken actions that can be said to be "narcissistic" extremely cute.
First, the guy nodded as if "you know you're handsome", and then worked hard to make the fans sitting below extremely excited and burst into laughter.
After making a series of poses, Jin raised his hand to signal everyone to stop and told to keep the "you are very handsome" secret.
It's true that handsome people have the right to be confident, right ARMYs?