According to the latest report, the youngest Jungkook (BTS), the new US President – Joe Biden and former President Barack Obama are holding the title of three global stars on the social networking platform Twitter in early 2021.
The vocalist of BTS – Jungkook once broke a record when he received 2.8 million likes for his first post on Twitter after only 4 days. This "huge" number of likes has helped Jungkook 's post enter the Top Most Liked Posts of Twitter.
Besides, there are two stars of Twitter social network, the US is the new President – Joe Biden and former President Barack Obama. All three Twitter stars have tweets that break the record of likes of this social network user.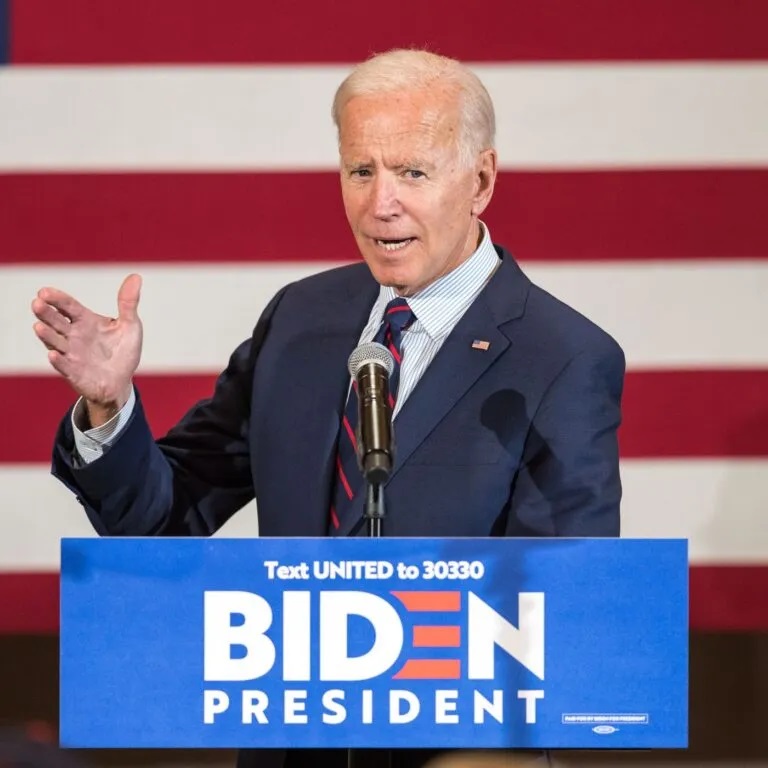 New US President – ​​Joe Biden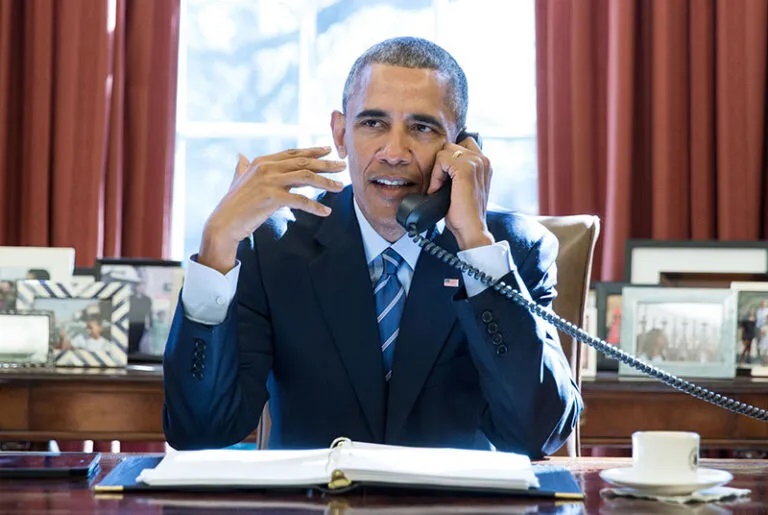 Former President Barack Obama
According to data from Twitter, Jungkook (BTS) , Joe Biden and Barack Obama became the Golden Trio when their posts in early 2021 reached the Top 30 most liked tweets of all time . Jungkook is also the first and only Kpop artist in the world to set this record.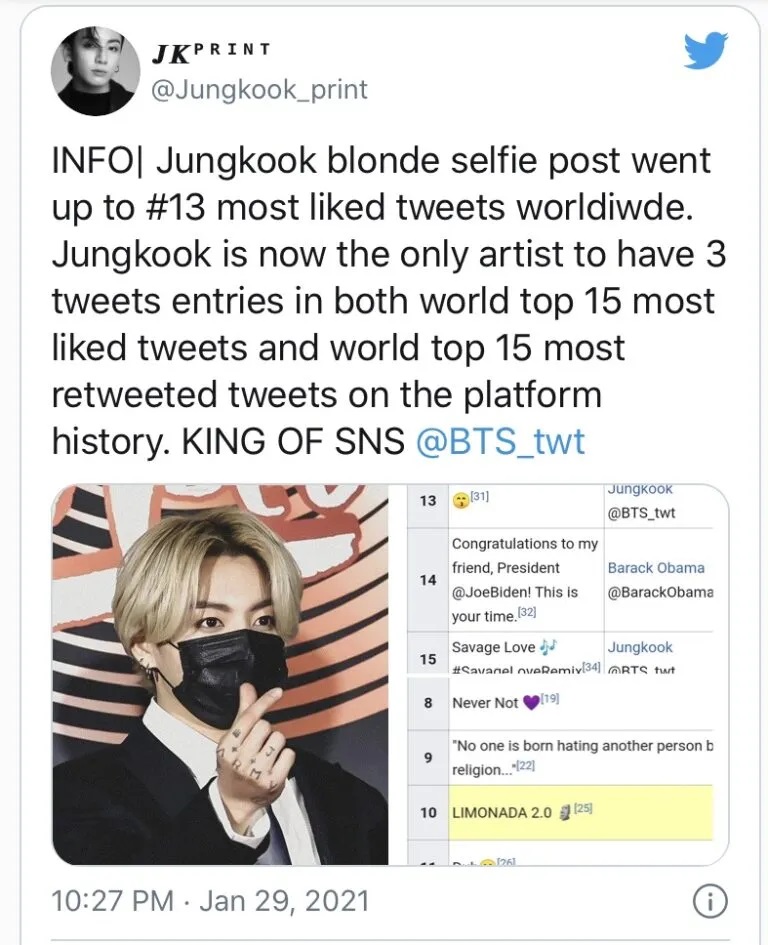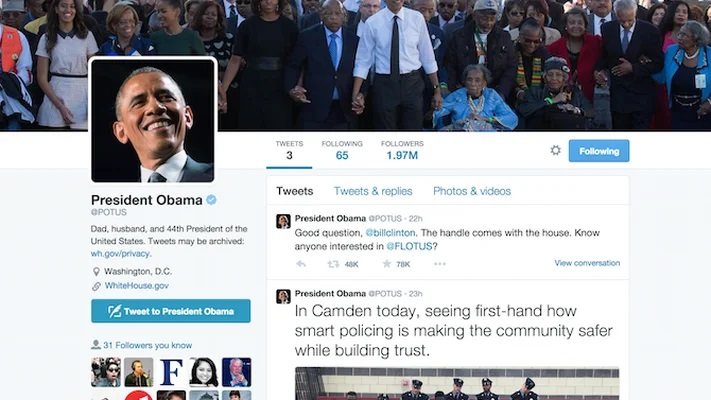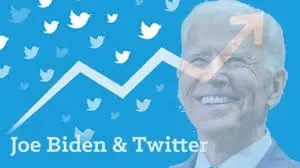 It is known that member Jungkook rarely appears on social networks, but every time he appears, Jungkook becomes a burning star and breaks all records on Twitter.
Twitter also announced Jungkook as the only global singer with 3 posts in the Top.15 most retweeted posts of all time.