"The one in the tiger shirt", "The one in the brown hoodie", "The one in the middle" is a hot search term on Twitter when netizens are crazy about Jungkook's appearance.
Jungkook is famous for being a "stan sucker", making non-fans fall in love with his charming looks, handsome personality, and multi-talented.
Not surprisingly, Jungkook made many non-fans go crazy after going to the Harry Styles concert in Los Angeles. Many keywords related to him such as "man in animal print shirt", "man in leopard hoodie" are hot search topics on Twitter.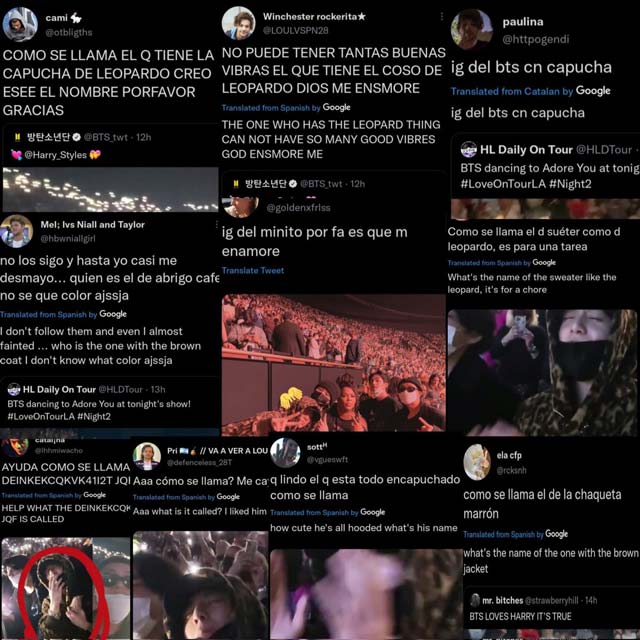 Countless non-fans rushed to ask the lovely person in the middle because they fell in love with Jungkook even though he only appeared briefly and even covered his face with a mask!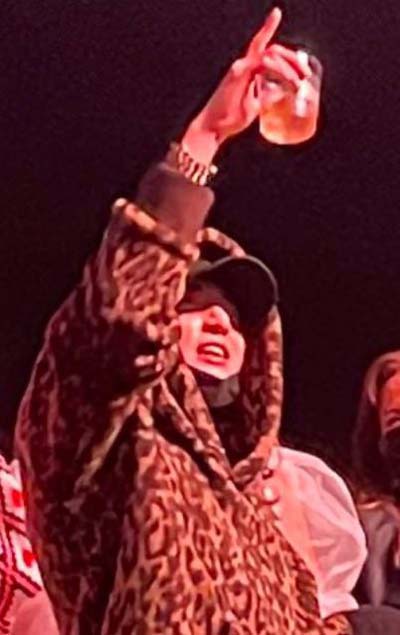 They also praised Jungkook for being kind, humble and polite based on his body language.
Jungkook really has superstar qualities when he looks cool, stylish and shines even in the dark:
– The visual genius is here. Jungkook stands out even in the dark and low image quality.
– Really young, rich and handsome. The male lead of the youth film is here.
– I'm an ARMY, but looking at this picture, I'm too shaken. Who doesn't love this love?
Any One Direction fan who just became an ARMY?