I wonder how far Jungkook will go when Jungkook releases his solo album!
Jungkook's first solo collaboration with Charlie Puth in Left and Right , has just charted for the 100th day in a row on both Spotify globally and in the US.
With this achievement, Jungkook became the first Korean solo artist to chart for 100 consecutive days on both global and US Spotify.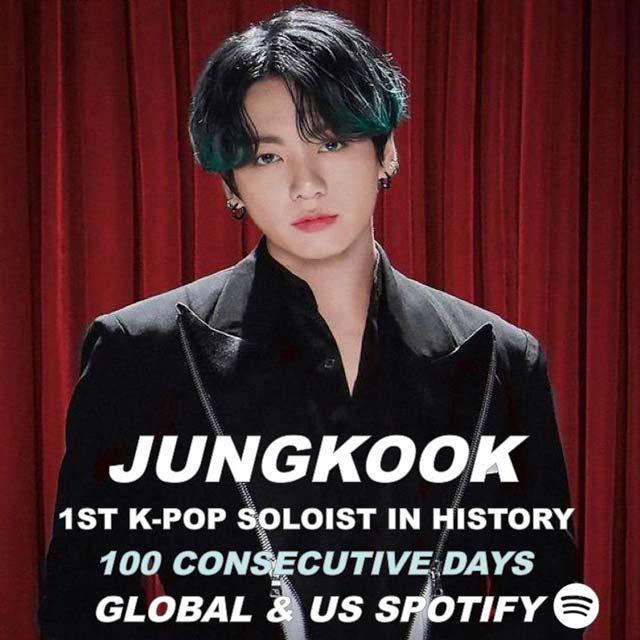 Jungkook was also the only Korean solo artist to have 100 days of charting on US Spotify. He and BTS are the only Kpop artists in history to have a song on Spotify in the US for 100 days.
"Congratulations Jungkook" and "Left and Right" are trending on Twitter as fans celebrate their idols' achievements. All could not be prouder:
– Jungkook continues to make history and be at the center of the world with his musical records. The most talented and successful solo!
-If there is a music chart in the universe, Jungkook will also break the record! Eager to see the achievements when he solo.
– It's ridiculous for those who still say Jungkook leans on Charlie Puth. Take a look at all that Jungkook has done and the truth will become clear!
Congratulations Jungkook on another record!