The youngest member of BTS is indeed the "King of Social Networks"! Seeing the number of people around the world mentioning him is shocking.
BTS's four-day Permission To Dance On Stage concert in the US has just ended, leaving ARMYs with boundless happiness and more than expected.
Jungkook, with his beautiful voice and strong appearance on stage is one of the highlights of the show. He was the most talked about during four days of concerts in Los Angeles.
On day 1, Jungkook topped the world trend in more than 76 countries, attracting more than 2 million mentions.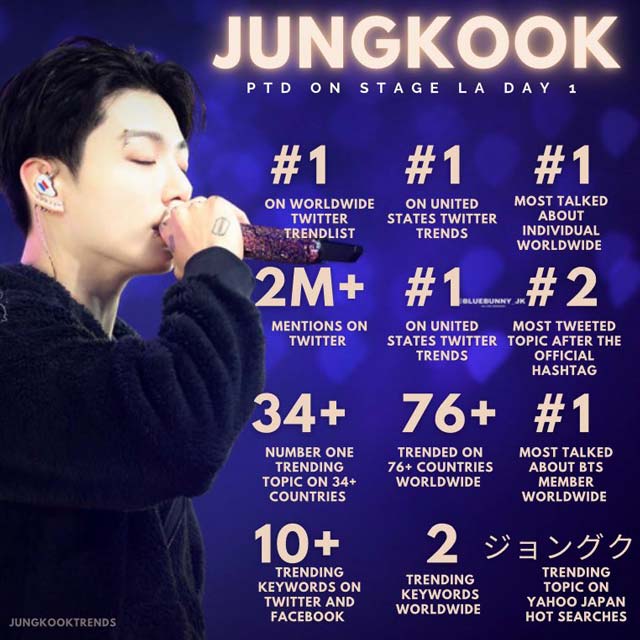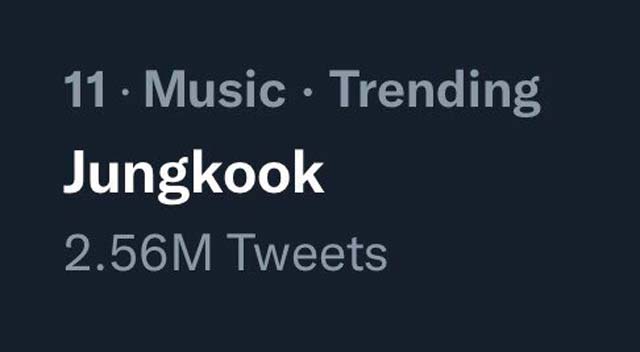 Jungkook continued to steal hearts on the 2nd day.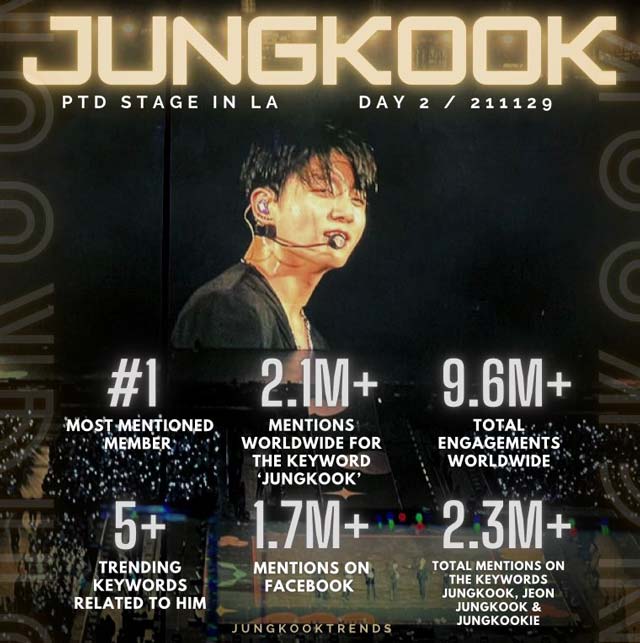 On the third day, he still did not stop making people fascinated.
On the last day, Jungkook was once again the most mentioned BTS Member and the first to surpass 1 million mentions, further showing the maknae's charisma and popularity.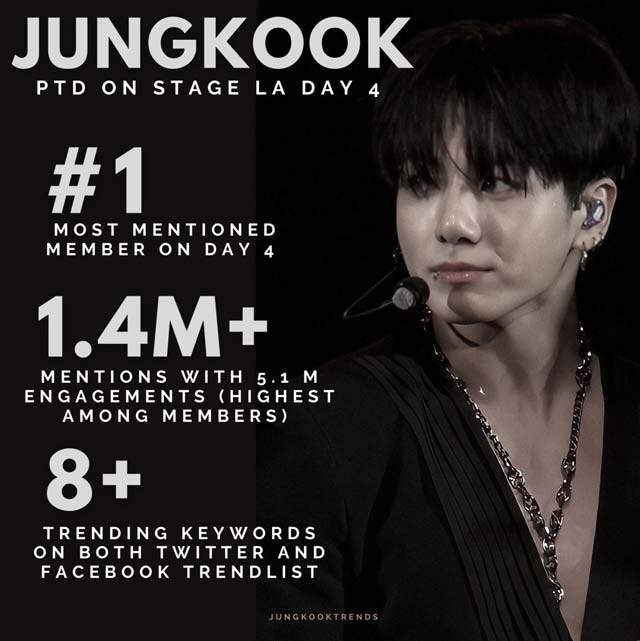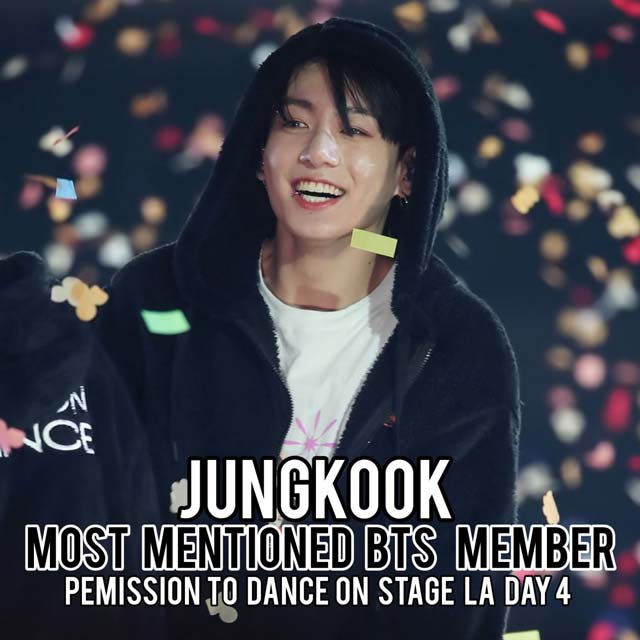 Netizens can only marvel at this information:
– As always, Jungkook is always the main character.
– Jungkook has proven once again that he is the most talented, popular and powerful person in the whole concert series.
– King of stage with both perfect vocals and looks!