Jungkook of BTS, an idol known for his unparalleled popularity with the title of "Social Networking King" and "Global IT Guy". He currently holds the record for the most searched "Kpop Idol" on YouTube Global for 5 consecutive years.
Recently, Jungkook topped the list of 10 most searched Korean boy group members on YouTube in 2021.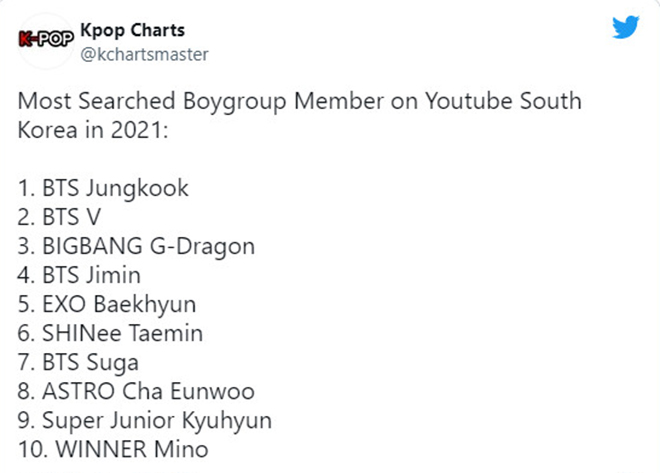 Jungkook tops the list on Korean Youtube , showing just how much he is loved by Korean netizens, further demonstrating that he is their #1 choice.
Jungkook has also been chosen as the Most Favorite K-Pop Idol in Korea for the past 3 years in a survey conducted with Korean netizens.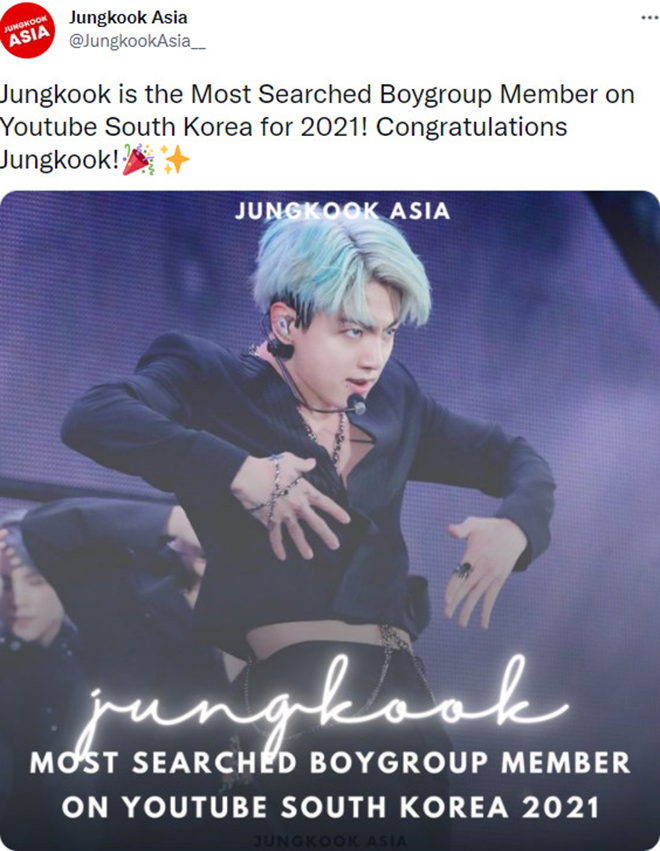 Jungkook's cover of Falling uploaded to YouTube broke many records by trending "Worldwide #1 MV" on YouTube for 2 consecutive weeks.
In addition, this is also the most viewed, liked, and commented audio cover and is the most loved audio version of a Korean solo artist despite being a surprise cover.
Meanwhile, the video with unofficial lyrics " Still With You" composed and produced by himself on YouTube is the most viewed video with unofficial lyrics of 2020 on YouTube.
This song also created a "trend" on YouTube worldwide on the day of its release.
It is admirable that Jungkook has been the most searched "K-pop Idol" on YouTube Global for the past 5 years (2016, 2017, 2018, 2019, 2020).
Jungkook was at the top of the list even without releasing a solo MV or solo song under his name and without a personal YouTube or Spotify account .