The song "Stay Alive" performed by Jungkook is reaping impressive achievements.
On February 11, BTS released the song " Stay Alive " – a song produced by Suga and performed by the youngest Jungkook . This is the OST for the group's recently launched manga series 7FATES: CHAKHO.
As soon as it was released, the OST " Stay Alive " received a lot of attention from the Army. It's just that the "fog" released comic music wasn't promoted, but Stay Alive 's charm is no joke. Not ashamed of the class of a member of the top Kpop group, Jungkook has won a series of "terrible" achievements after just 1 day of releasing a new song.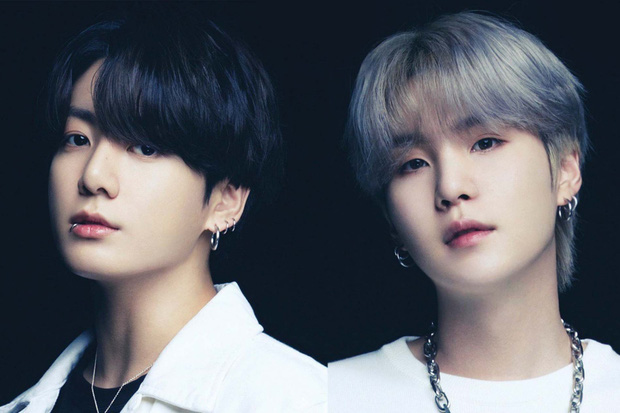 Specifically, Stay Alive achieved 4.2 million streams, debuting at #3 Global Spotify. This is the highest stream and debut rank of a Korean solo artist, surpassing the previous record of Rosé (BLACKPINK) .
The song also reached 5.62 million (unfiltered) desktop streams on Spotify on the first day of its release. This number makes Stay Alive the song of a Korean solo artist with the highest number of desktop streams on the first day of debut ever. Stay Alive also broke Spotify charts of many countries on debut day such as: #44 US, #1 India, #8 Japan, #1 Korea… Especially, Stay Alive debuted #3 Global Spotify, this is Highest ranking of Kpop solo artist.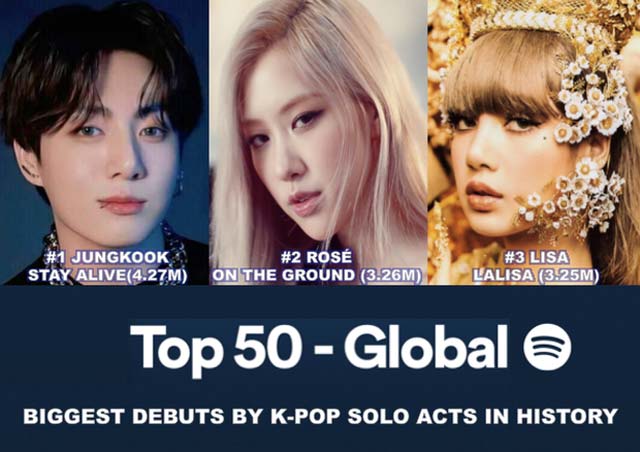 In the iTunes segment, Stay Alive helped Jungkook become a solo artist to reach No.1 iTunes in the most countries in 24 hours (98 countries and territories), breaking the previous record held by Jin (BTS) with the song. Yours song . Jungkook also became the first Asian solo artist to achieve All-kill (ranked No.1 on iTunes) in all 8 of the world's largest music markets (USA, UK, Japan, Canada, Australia, France, Germany, Netherlands) ) just over 6 hours after release.
In addition, this song also achieved some achievements such as entering the Apple Music charts in 40 countries, the highest number for a Korean OST song. At the Oricon Digital Single Daily Chart in Japan, Stay Alive debuted at No.1 with 8,617 downloads on February 11, which is the highest achievement for a Korean OST song.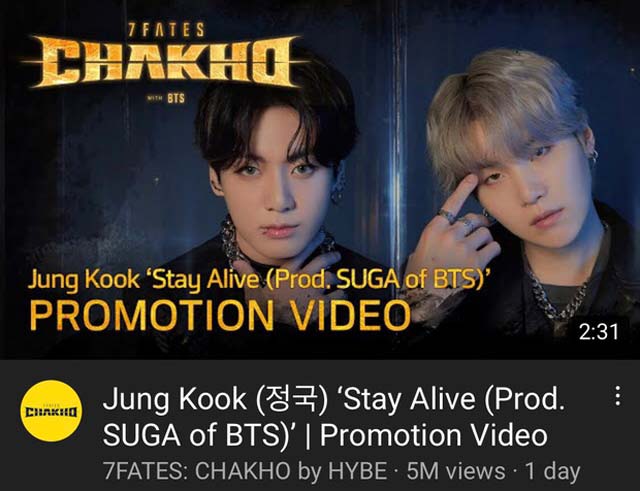 It can be seen that the influence of Jungkook and BTS is truly "unrivalled". Just singing the misty OST like this, will Jungkook still achieve great achievements when he officially solo?