Fancam captures Jungkook's "hot" choreography making BTS fans cry because it's "too much to bear".
In late November, early December, BTS held a series of offline concerts Permission To Dance On Stage at SoFi Stadium, Los Angeles, USA. According to Billboard Boxscore , after only 4 nights of performances, BTS earned 33.3 million USD (about 760 billion VND), with 214,000 fans coming to watch live .
Fancam videos, fansite photos of BTS' concerts have become the focus of attention of the Army community in recent weeks. Recently, a fancam of the Fire stage was posted on Twitter, causing fans to "roll over and faint".
Jungkook's hand-holding movement makes fans "red in the face"
After only a few hours of posting, this fancam has received more than 420,000 views and tens of thousands of retweets. ARMYs "fainted" before the hot choreography of the youngest BTS member while performing the song " Fire" .
This is Jungkook's impromptu dance, completely absent from the original choreography. Perhaps the exciting atmosphere at SoFi Stadium made him bolder and more "adventurous" than usual. Fans humorously asked each other: Is it necessary to hold your pants so tight, Jungkook?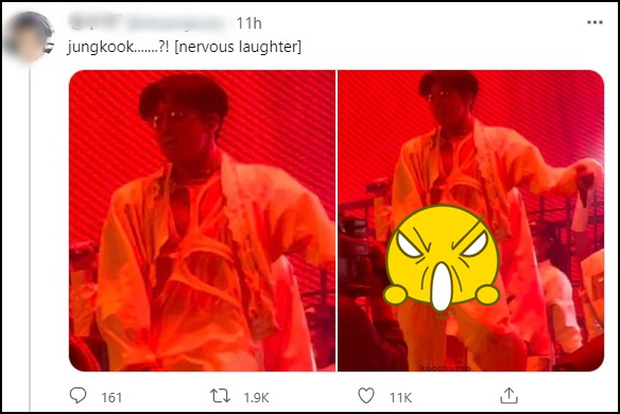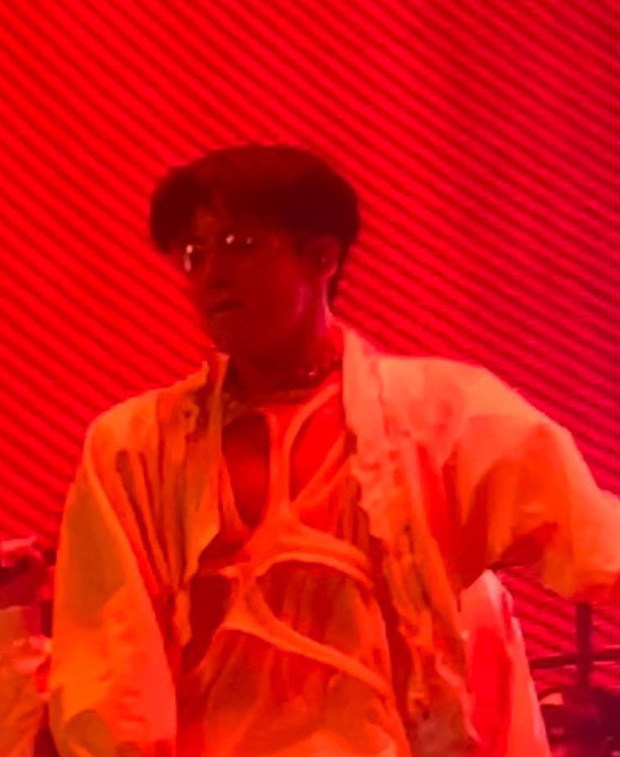 Jungkook's expression made the performance look hotter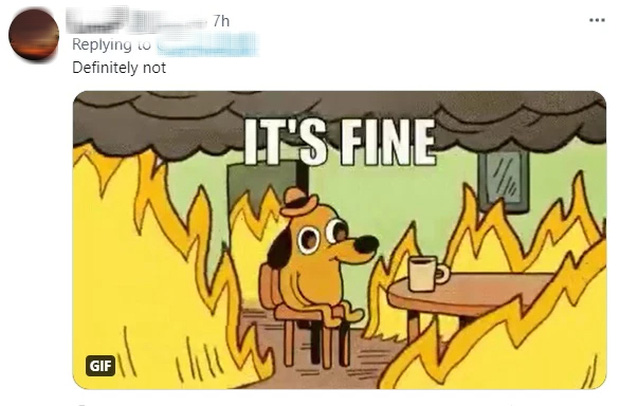 Fans feel "not very good" after admiring the sexy image of the youngest member of BTS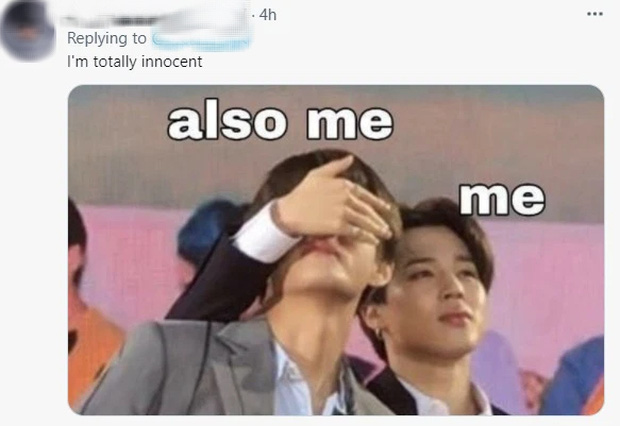 People with pure souls should not see images like this
Fans joked that Jungkook is becoming more and more attractive and mature, making them no longer recognize him as the innocent maknae at the time of his debut. Especially in the last series of concerts, Jungkook proved his sexy aura more than ever. Not only is he tall and muscular, but he also captivates fans with his "damaging" expressions and fiery dance moves.
The photo of Jungkook that was released by a fansite on December 15 also made fans scream because it was so ecstatic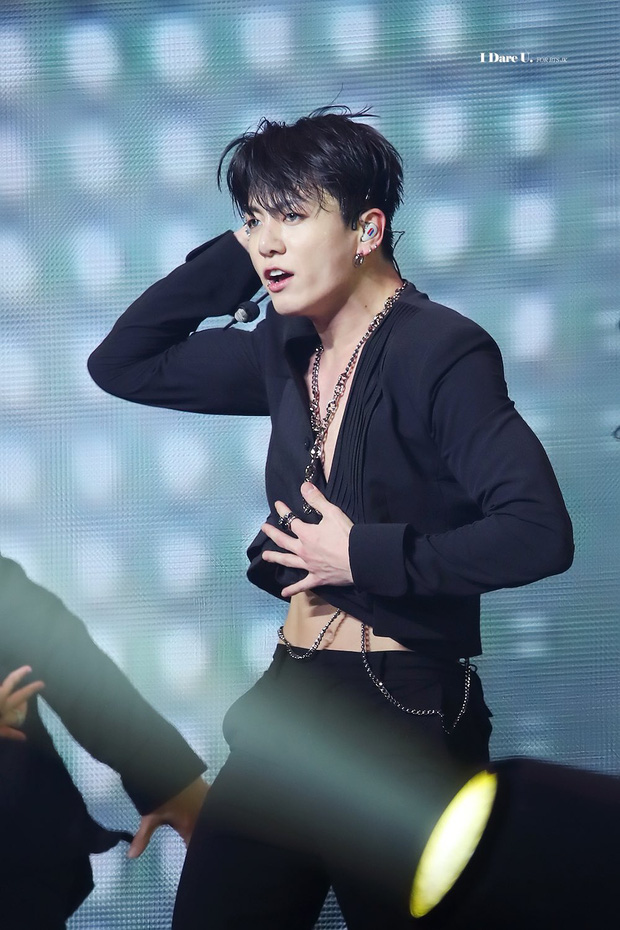 Jungkook is getting more and more mature and charming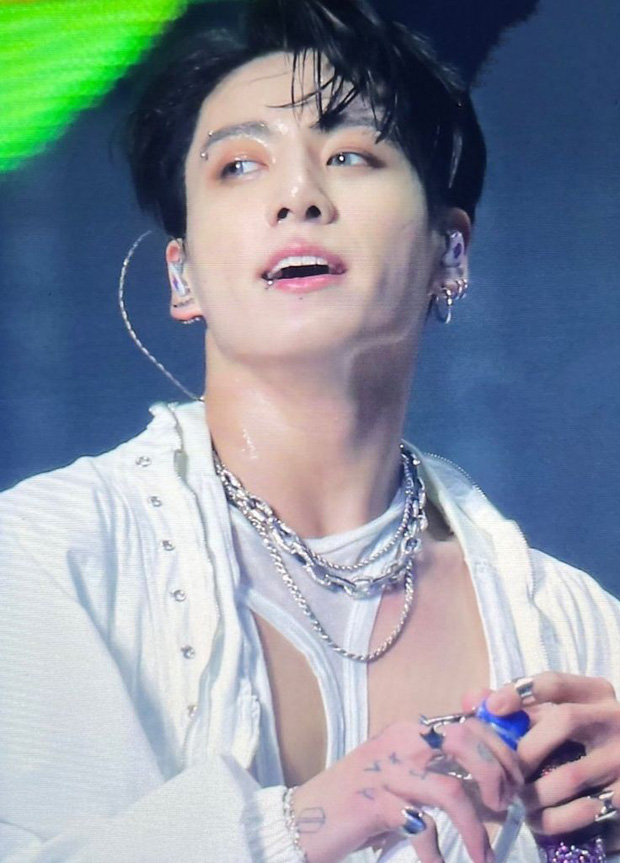 The youngest member of BTS has many "lifetime" moments in the concert
Some comments:
– Not good at all, Jungkook-ah! Why are you getting hotter and hotter?
– This is not a light touch, but a full hand on the pants! Jungkook is getting more and more violent.
– In 2019, Jungkook said he would become more and more sexy, but no one knew he would be this sexy.
– More than my heart can bear.
– The camera-man also knows how to choose the camera angle, see what position you are zooming in.