American rapper Azealia Banks faces heavy criticism and sparked controversy for her remarks about K-pop on social media.
Azealia Banks has constantly been at the center of controversies with her provocative remarks and behaviors and has a reputation for instigating disputes with numerous public figures on social media.
It seems she has directed her target to K-pop recently and is currently being accused of being racist to K-pop artists, particularly BTS's Jungkook.
She shared on an Instagram Story post, "Sidebar: now that we are done pretending Chris Brown isn't the most important artist of this decade can we all pretty please tell these fruity K-pop weirdos to get out of here with their ghost white bleach booties and trash Michael Jackson choreo? The K-pop boy bands are just a bunch of twerkin Twinks."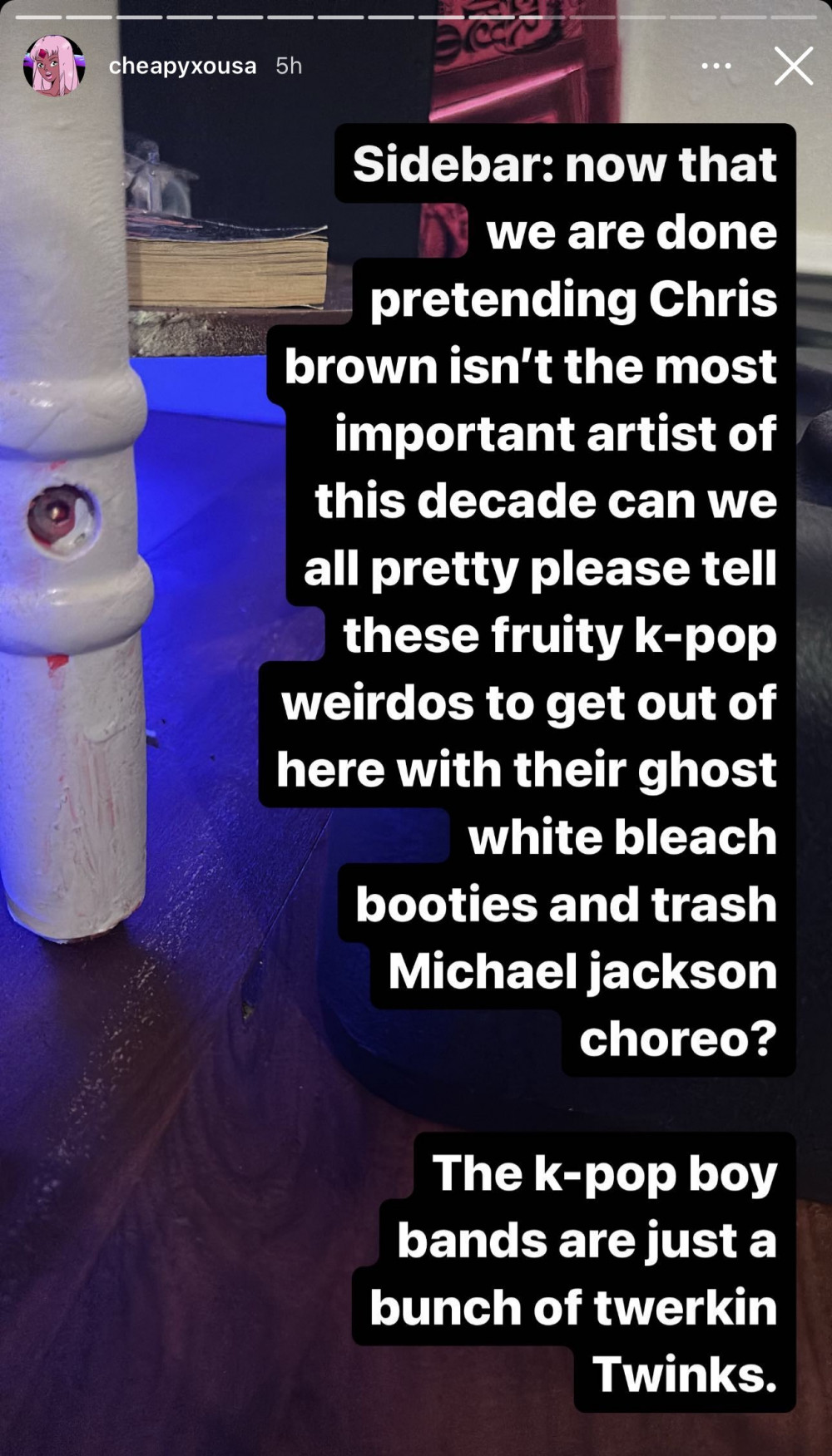 Azealia Banks shares her thoughts on "fruity K-pop weirdos". via Instagram Stories pic.twitter.com/Wv4EFa0J0m

— Azealia Banks News (@AzealiaNews) November 11, 2023
This quickly triggered responses of criticism against the rapper from K-pop fans, who accused of her of being xenophobic and racist.
Her remarks gained the attention of Korean netizens, who stated they have no idea who she is, and interpreted her latest comments as clout-seeking and fueled by jealousy.
K-netizens commented, "Who is she?" "She's so jealous," "I searched her and she's someone who constantly picks fights with top celebrities like Beyoncé, Cardi B, etc. Now, Jungkook's been added to her list, so international fans are saying Jungkook really made it since he's being mentioned by her," "Who the heck is she?" "Who?" "She's just a clout chaser," "An attention seeker for sure," "Seems salty," "She's some lunatic," "Never heard of her but she seems like she's super jealous," "She's definitely jealous of K-pop and Jungkook's popularity," and "Who is this person?"