There are more photos that recently surfaced, putting more weight on the truth behind the dating rumor between BTS's V and BLACKPINK's Jennie.
The dating rumors started when V and Jennie were allegedly seen driving together back in May on Jeju Island, and photos of the two were released online. When the rumors first popped up, it was met with skepticism, and some thought the photos were photoshopped.
Then on August 24 KST, more photos of Jennie and V circulated online, where Jennie was seen taking a photo of V in a waiting room. This also triggered a heated debate among fans and netizens as they discussed if the photos were photoshopped or not.
Finally, just yesterday, a Twitter user speculated to be Jennie's friend released a new alleged photo of BTS's V and BLACKPINK's Jennie purportedly taken at V's house.
With so many photos taken of the two celebrities, many are now certain that V and Jennie are dating.
In fact, some K-pop fans pointed out that V made it obvious he was dating through his social media posts. Last year, V posted a photo of a black-colored painting and a pink-colored painting titled 'Girl and Man' with an emoticon of a woman and a man. Then he posted another photo on his Instagram with the caption, "You make me want to become a better man."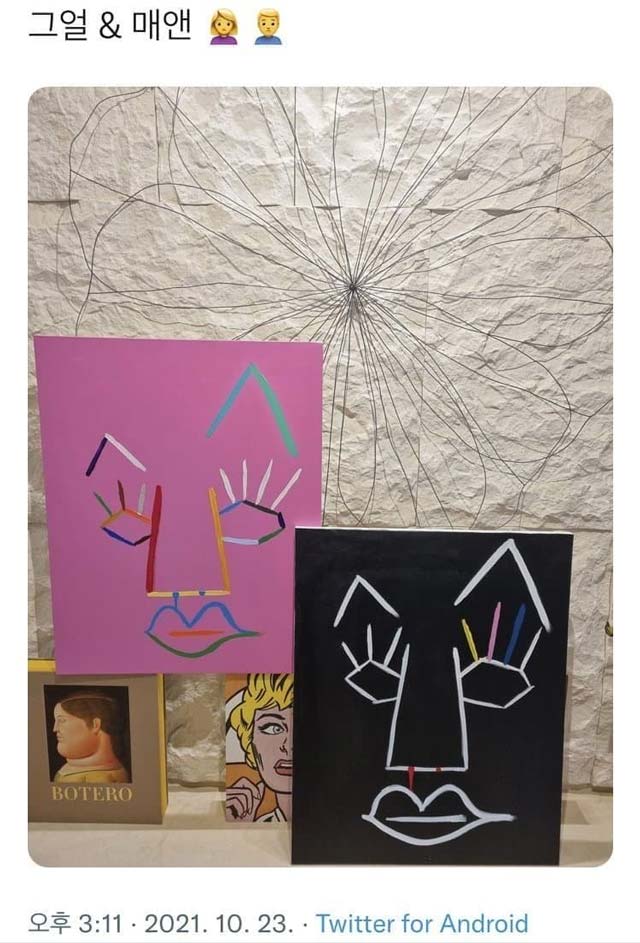 At the time, fans believed V was stating he wants to be a better man for his fans. However, his statement is being seen in a new light after the dating rumors between him and Jennie.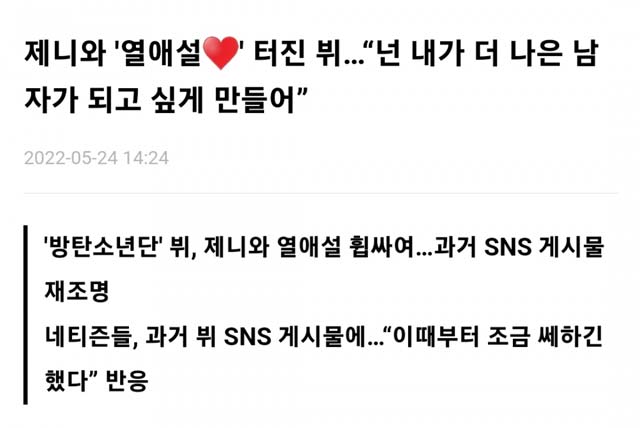 Fans are actually saying that they had a feeling V might be dating someone when he kept using the phrase "You make me want to be a better man," and claimed that his social media posts made it obvious he was in love.
Netizens commented in the popular online community Nate Pann, "I guess he couldn't make it not obvious on Instagram," "He really deceived his fans," "I definitely feel like a lot of idols dated during the COVID period while they were staying at home," "I bet you HYBE regrets giving BTS members their own Instagram accounts lol," "They were really dating then too? Then what about GD?" "He was throwing jabs at GD too," "Lols, 'you make me want to be a better man'…" "If Jennie was dating V starting from then, wasn't she dating GD?" and "Wow, that first painting, Black and Pink…"